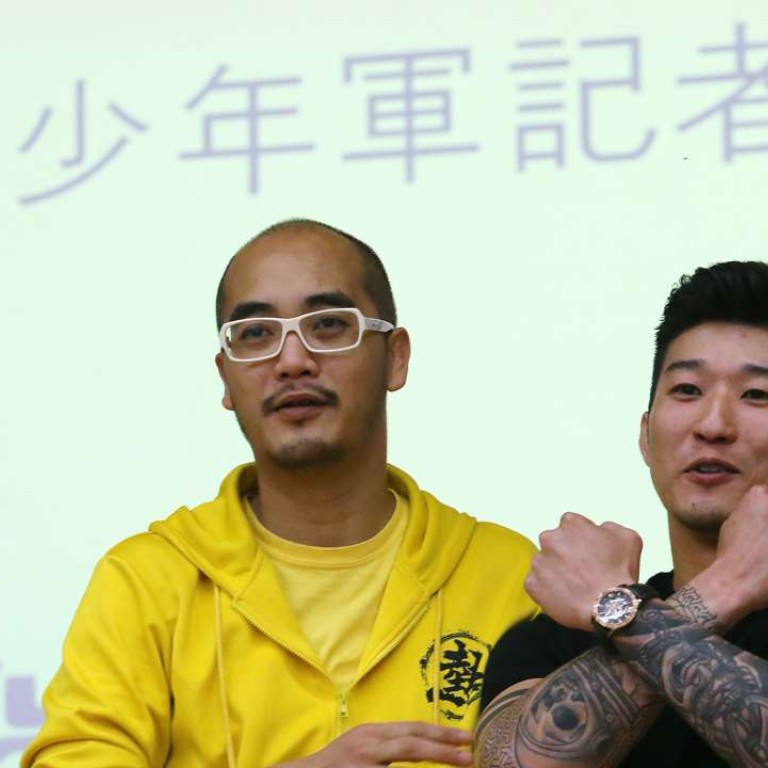 Pro-independence Hong Kong radicals start recruiting youth corps for 'military' summer camp
Critics fear Civic Passion will try to instil extremist views into teenagers
Pro-independence militant group Civic Passion is enlisting teenagers for "military style training" and "lectures on localism" as part of plans to launch a youth corps over the summer.
The group says it wants to counter a government education system it sees as trying to brainwash students to be obedient to the Communist Party, citing the controversy over a proposal a few years back to introduce national education in Hong Kong and plans to use Putonghua to teach Chinese.
Civic Passion's move, which comes amid a rising tide of calls for Hong Kong independence, has been treated with suspicion by critics, who fear the group could use the summer activities to instil radical ideas in young people.
Civic Passion leader Wong Yeung-tat, who is the youth corps' commander-in-chief, said: "As the Communist Party is stretching its hands over Hong Kong, we believe there is a need to develop a sense of belonging to Hong Kong culture among our young people and develop their critical thinking."
He dismissed his critics and said: "It would be crazy to think we are building an army to fight against the government. We are not teaching teens how to use guns. You can see our youth corps is like the army cadet force led by Leung Chun-ying's wife."
He was referring to the Hong Kong Army Cadets Association, a uniformed youth group modelled on the People's Liberation Army and formed last year by leftist groups with Regina Leung Tong Ching-yee as commander.
A Mr Wan, 31, who declined to give his full name but claimed he had served the British army, said: "There will be fitness training and survival skills in the wild."
Wong said they had been planning the project for a year.
Formally called the Passion Teens Squad, it started a month-long "recruitment" drive on Wednesday. The 30 places – first come, first served – are open to anyone aged 14 to 17. There is no fee but parents' consent is required.
Wong said the project was funded by supporters donating HK$2,500 for "army pay" coupons. He previously said the project would cost HK$400,000.
Ho Hon-kuen, headmaster of Elegantia College, asked young people to take extra caution when considering whether to join.
"Civic Passion is known for advocating Hong Kong independence and for its radical protests," said Ho, who is also vice-chairman of the group Education Convergence.
"There are many activities organised by other educational and youth organisations during the summer holiday. I don't think young people should join Civic Passion's."
Leung Chun-ying was forced to scrap plans to teach national education in schools after he became chief executive in 2012 when opponents protested and said it amounted to brainwashing.