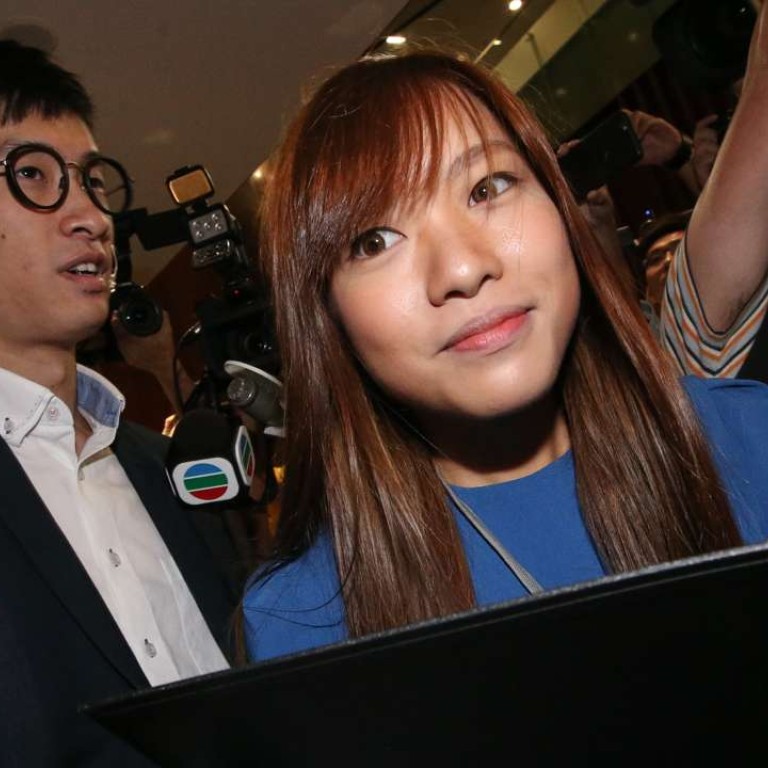 Opinion
Public Eye
by Michael Chugani
Public Eye
by Michael Chugani
Beijing just won't allow Hong Kong localist duo to take up their seats
Chinese leadership must be infuriated over opposition's doubletalk – saying pair's behaviour was unacceptable yet insisting they be allowed to retake their oaths
We're very sorry. Please give us another chance. There, that wasn't too difficult, was it? Call it a pound of flesh, but that was what loyalist legislators had demanded for letting two independence advocates retake their oaths to become lawmakers.
True grit or youthful pig-headedness? Whatever, but the salient point is the two have signalled they're unafraid of a political brawl. Their knuckle duster is the 19 per cent vote share independence and localist candidates won in last month's Legislative Council elections.
But is vote share – no matter how large – any match for the might of Beijing? Is vote share a mitigating factor in a court fight? Brashness blinded the pair to such things when they swaggered into Legco for their oath-taking.
Sorry seems to be the hardest word. So sang Elton John. But it no longer matters. The apology window has closed. Loyalists now want two political corpses, not a pound of flesh.
Is Chief Executive Leung Chun-ying picking a fight in
asking the court to disqualify the two as legislators?
You bet. Furious opposition lawmakers say it abuses the separation of powers. But if Leung was wrong to involve the courts and loyalists were wrong to block the oath-retaking, then is the opposition saying the Youngspiration pair should pay no price?
What must infuriate Beijing is the opposition's doubletalk. They say the pair's behaviour was unacceptable yet insist they be allowed to retake their oaths instead of waiting a week or so for the court to consider the matter. This only fuels Beijing's distrust of the opposition.
Baggio Leung and Yau were elected fair and square. They speak for many in our society. It would be a travesty of democracy to deny them their seats. But their theatrics reopened a wartime wound the Japanese inflicted on the dignity of the Chinese people. I just can't see Beijing letting them into Legco.