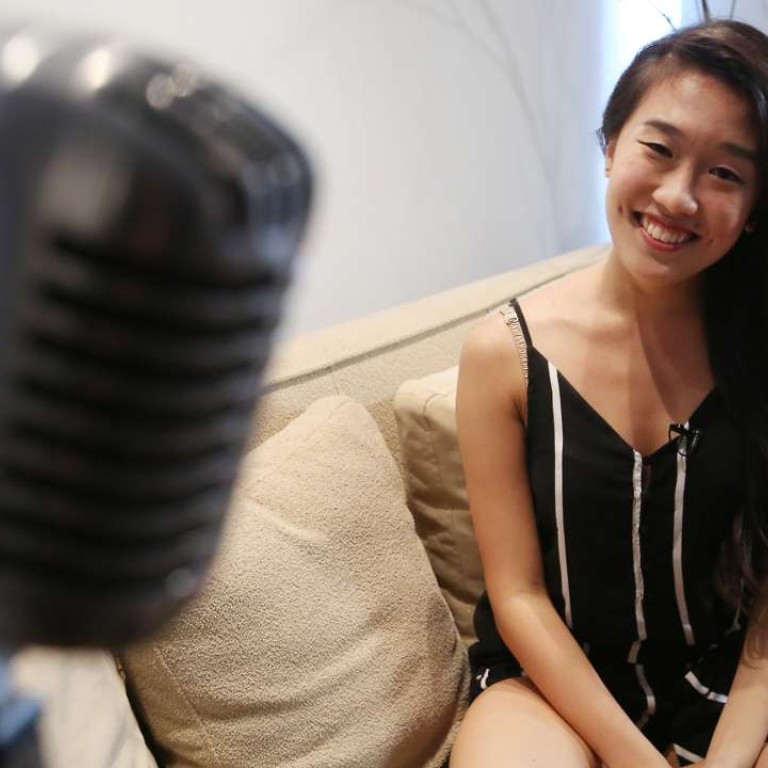 Hong Kong performer fulfils her Broadway dream straight out of college
Viveca Chow credits her years of vocal training and 'Hong Kong work ethic' for overcoming adversities as a minority actor in US
Viveca Chow Hung-ka is the first born-and-bred Hongkonger to land a role in a Broadway musical, but as a fresh face out of college and a minority actress in America, she has met her fair share of naysayers.
Chow is bound by contractual agreements and cannot disclose the name of the show she will star in. What she could reveal though, were the rejections she faced prior to finally fulfilling her dream.
A talent agent once told Chow that she would never make it on the New York stage. In May, the 21-year-old soprano also made it to the final audition callbacks for the leading role of Tuptim in the Broadway national tour of The King and I, but she did not make the final cut.
Then three months later she landed her current role in another Broadway show.
Only able to say that her spot was "important and demanding", Chow hopes to follow in the footsteps of her hero Jennifer Lim– the first Hongkonger to feature in a Broadway play.
The artist said she felt "extremely fortunate to have booked a show right out of college".
With years of vocal training, she has mastered a three octave range, in addition to having perfect pitch.
"Ever since I was 10 and first performed on stage, I have always known I want to be part of theatre," she said.
Chow started out by taking part in monologue recitals in Hong Kong. She then attended the junior music programme at the Hong Kong Academy for Performing Arts before being admitted to Point Park University in Pittsburgh, a leading performing arts college in America.
Although she graduated with honours this past summer, she said her journey in America was not without hardship. She once cried in front of her class after she was yelled at by her teacher for struggling to deliver a performance.
"I was bawling. She was like, 'Why are you crying?' Then she said, 'You can't be like that. This is the life of an actress'."
Chow said the business of performing arts was "brutal" but her work ethic as a Hongkonger had given her an edge in overcoming adversity.
"Being from Hong Kong, I have adopted a phenomenal work ethic," she said. "I always know I have gifts to offer. [But] in order to succeed in this business, you have to work on your craft every day."
Chow's mother, Anna Cheng Yuk-yiu, has accompanied her daughter on every step of her journey. She understood her daughter's experience of growing up as the only child in the family could be quite lonely, as is pursuing a career in arts.
To show her support for her daughter's passion, she attended every class with Chow, be it piano, voice or dancing.
"I am not the kind of mom who would just play with her cellphone on the sidelines," she said. "Although I knew nothing about piano, I listened and tried to give instructive feedback."
She said all she and her husband ever wanted was for their daughter to "follow her heart".
Chow Chung-keung said he admired his daughter for "being so committed to her passion at such a young age".
Viveca Chow said she knew there were more challenges lying ahead of her career given her background, but she was entering the business at the right time as Broadway was starting to offer more opportunities for minority performers.
She said she was inspired by the recent success of Hamilton, a musical that features a cast made of minorities.
"The Little Mermaid in Seattle is also casting an Asian Ariel for first time," she said.
"In the past, I have played characters such as the stereotypical Asian Spelling Bee champion. In the future, it's my dream to play characters which represent not only Chinese culture."
This article appeared in the South China Morning Post print edition as: Soprano sings with joy after first for Broadway musical