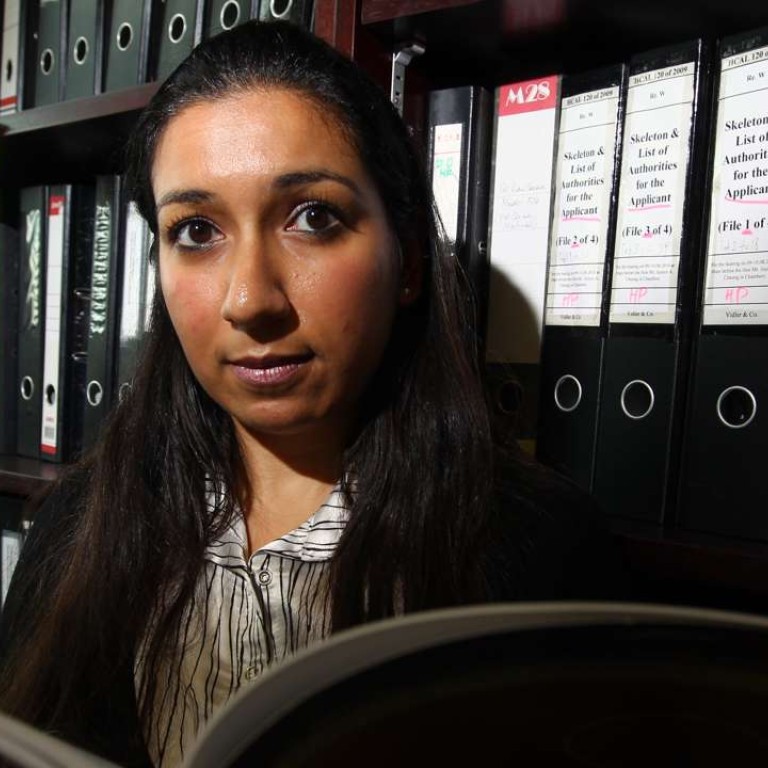 'Cursory' contracts leave Hong Kong's foreign domestic helpers open to abuse
Legal expert condemns failure to stipulate minimum working hours and extent of duties
Domestic helpers in Hong Kong continue to be at risk of abuse from their employers because their "cursory" employment contracts offer limited protection leaving them open to exploitation, a legal expert says.
Migrant worker welfare groups have long called for better job safety guidelines for the city's 320,000 foreign domestic helpers.
But these calls have seemingly been met with resistance by the Hong Kong government. This month lawmakers asked to delay a ban proposed by the Philippine consulate on domestic helpers cleaning external windows, after several fell from window ledges, sometimes fatally.
Secretary for Labour and Welfare Matthew Cheung Kin-chung said more time was needed to draft the new measures, which are due to be reassessed in mid-November.
Puja Kapai, director of the Centre for Comparative and Public Law and associate law professor at the University of Hong Kong, said the employment contract still failed to stipulate maximum working hours and the extent of a helper's duties.
A report by Amnesty International in 2013 found that domestic helpers worked an average of 17 hours per day, but some were "on call" 24 hours a day because of the compulsory live-in rule.
Kapai described the contract as "cursory" and said it offered limited protection for the employee.
"The idea that a helper should be expected to be at the beck and call of an employer at any time of day is outrageous," she said. "[The contract] is not a good mechanism to allow the helper to assess the extent of the burden she faces."
Hong Kong's poor legal support for domestic helpers is mirrored elsewhere in Asia, including Taiwan and Singapore.
Taiwan's Labour Standards Act focuses on the hiring practices for its domestic helpers and fails to cover important employment details such as pay and annual leave. There are an estimated 23,000 Filipinos working as domestic helpers there.
In Singapore, there are about 230,000 foreign domestic helpers, and the number of abuse cases resulting in court action is rising. Employers have to swear their domestic helpers' duties by an affidavit, but this does not automatically protect against abuse. Domestic helpers are not covered by the country's Employment Act, which offers basic employment rights such as working hours, and they are also required to live with their employers, as in Hong Kong.
In
Maid to Order in Hong Kong: Stories of Migrant Workers
(1997), Nicole Constable outlined how domestic helpers were restricted from improving their circumstances because of their position as "outsiders".
"Their position as outsiders who are unfamiliar with local customs and generally speaking no Chinese and as members of a minority group in a low-status occupation ... severely restricts their ability to improve their circumstances," she wrote.
Kapai said abolishing the live-in rule helpers might be one step towards empowering them. "It could help give them greater privacy and offer them more chance of proper rest periods, but it would not necessarily restrict exploitation in regards to their duties."