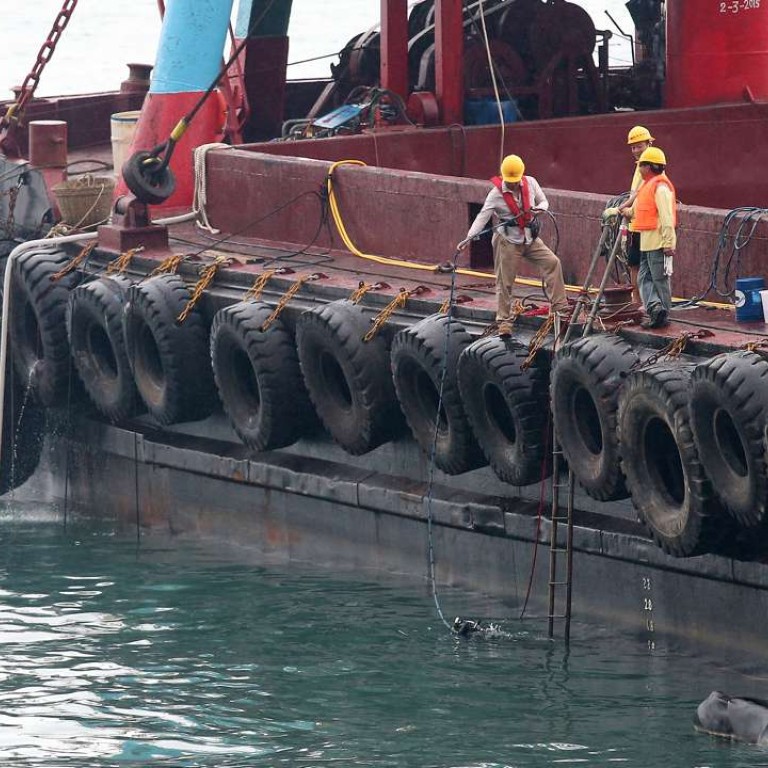 Transport minister coy on figures as Sha Tin to Central Link overrun costs reaches HK$20 billion
We need to wait for MTR Corp to finish its assessment of the project's overall cost estimate, says Anthony Cheung
Transport minister Anthony Cheung Bing-leung refused to be drawn on the actual cost of the plagued Sha Tin to Central link yesterday as the overrun reportedly shot up to a stunning HK$20 billion, taking the total cost to almost HK$100 billion from the original HK$79.8 billion.
"I won't speculate on the figures. The MTR Corporation already announced in its interim report that the cost estimate for the line will significantly exceed its original estimate," Cheung said. "We need to wait for MTR Corp to finish its assessment of the project's overall cost estimate. It will submit a report to the government for further scrutiny."
Cheung was responding to media reports that the cost overrun would reach HK$20 billion and may need approval from the highly polarised Legislative Council's finance committee.
Lawmaker Michael Tien Puk-sun of New People's Party echoed the report, saying he had heard from various sources that the overrun was worse than that of the high speed rail link.
In its interim report in August, MTR Corp's chief executive officer Lincoln Leong Kwok-kuen, already sounded a warning about the cost overrun and a possible further delay to the project expected to be completed in 2021.
"Taking into account the continuing difficulties and challenges ... the company considers it is likely that the cost estimate ... will need to be revised upwards significantly," the report said, without mentioning the actual amount.
However, Leong said they still needed to conduct a detailed review of the project's cost estimate and the assessment would only be completed in the second half of next year – when the MTR Corp will formally report the findings to the government.
Leong also did not rule out any further delay to the project revised to be completed in 2021.
"Any further delay in site handover will result in an equivalent additional delay to the completion of the north-south Corridor," he said.
The 10-station 17km link connects existing railway lines to form an east-west corridor and a north-south corridor with six interchange stations.
Some major factors were attributed for the cost overrun and delays, such as the discovery of archaeological finds at the To Kwa Wan Station site leading to an 11-month delay in the east-west corridor and an additional cost of HK$4.1 billion.
Also, the late handover of ­certain critical work sites at the new Exhibition station, caused by the discovery of a large metal object on the seabed and unbudgeted foundation works at the station, already caused a six-month ­delay.
As of June 30 this year, the project was about 59 per cent complete with the east-west corridor and north-south corridor being 74 per cent and 40 per cent complete respectively. Under its entrustment agreement, the ­government is responsible to bear all the work costs.
This article appeared in the South China Morning Post print edition as: Transport minister coy on Sha Tin-Central link overrun