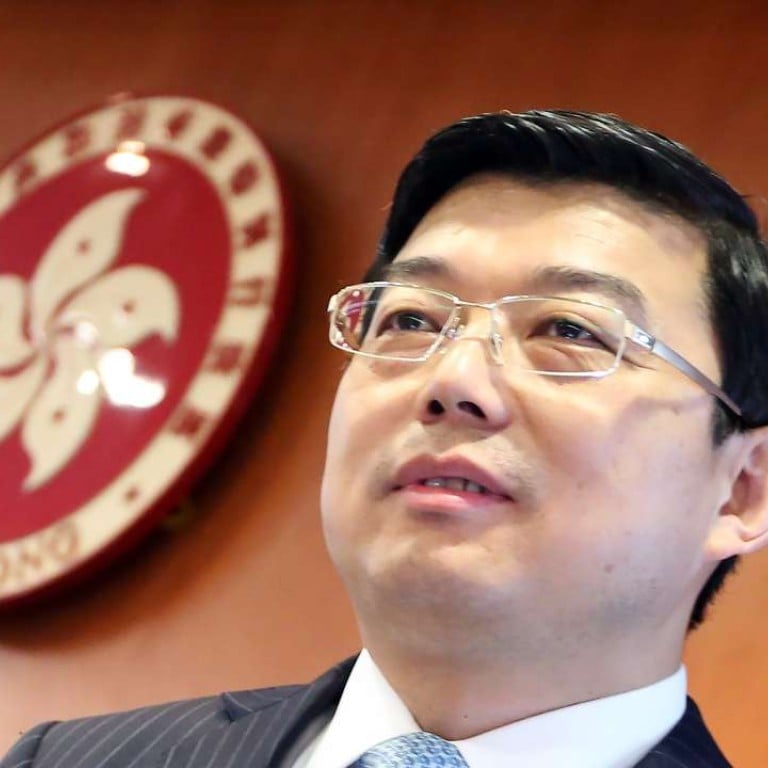 Beijing official rejects need for development of democracy in Hong Kong over next decade
Elections in regions such as the Middle East have only led to civil wars and refugee crises, says legal head of Beijing's liaison office in the city
Beijing has poured cold water on Hong Kong's ­electoral reform aspirations, saying the city had pressing livelihood concerns to handle in the coming five to 10 years.
The remarks by Wang Zhenmin, the legal chief for the central government's liaison office, drew the ire of pan-democrats, who said universal suffrage was a goal contained in the Basic Law and the city's social problems were tied to the "flaws" of its political ­structure.
"Political reform has failed after so many years. "[Hong Kong] cannot afford to dedicate energy to political reform in the next five or 10 years, but not to housing, people's livelihoods and the economy," Wang told an academic conference on Hong Kong affairs held in Beijing on Saturday.
Wang, a former Tsinghua University law dean, warned that the push for democracy could result in endless political instability. "Middle Eastern or other countries, having achieved universal suffrage, saw civil wars and internal conflicts, resulting in waves of refugees every single day," Wang said.
At the same forum, former deputy head of the PLA Hong Kong Garrison, Wang Junli, said the city was falling short of mainland standards for national security and pointed to the need for Article 23 legislation which covers threats to the state.
"Although Hong Kong is a small place ... it is on par with the South China Sea, Taiwan Strait, Korean peninsula" and parts of western China such as Tibet and Xinjiang, he said. Beijing needed Hong Kong to be stable so that the central government's "limited strategic energy" would not be diluted, he said.
Both men's comments could put pressure on ­incoming chief executive Carrie Lam Cheng ­Yuet-ngor, who has vowed to bridge the gap with pan-democrats and all but shunned legislative work for Article 23, a thorny issue that attracted 500,000 protestors in 2003. She also did not commit to restarting political reform.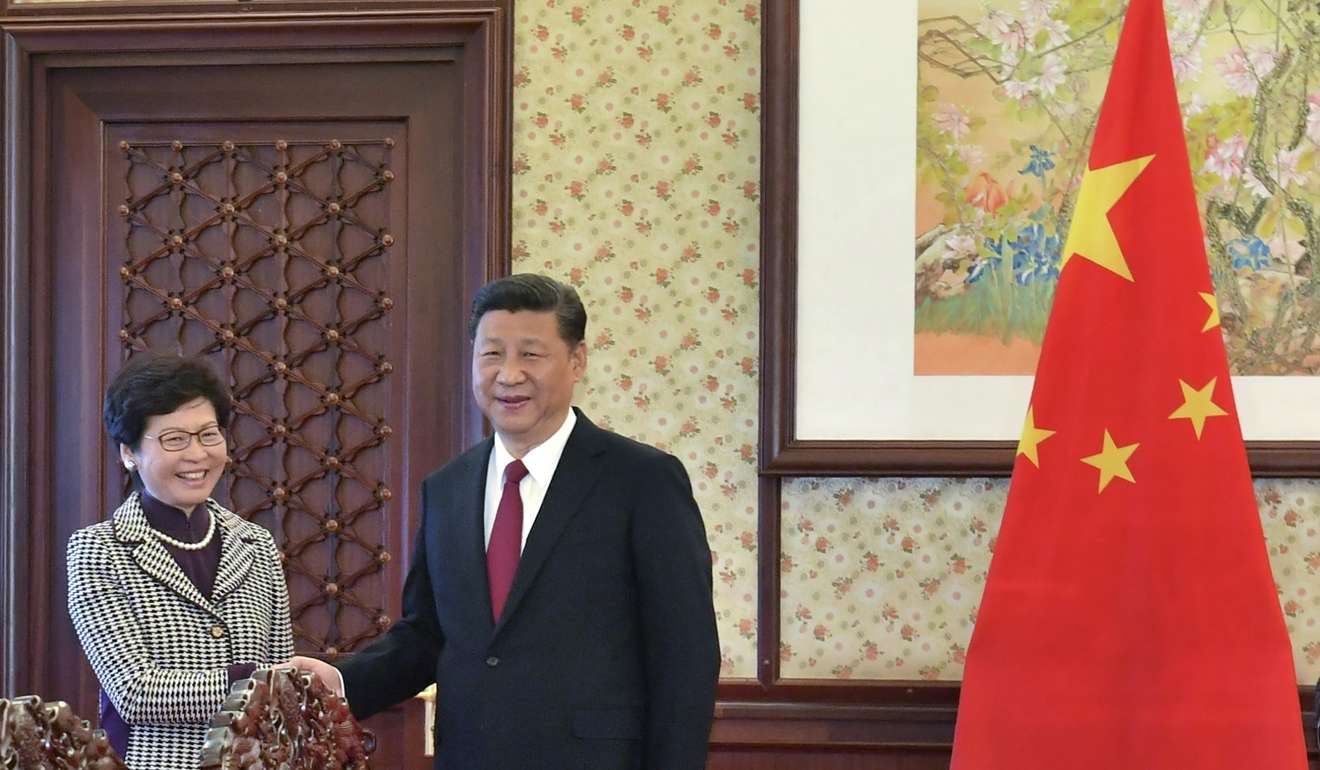 When Chinese President Xi Jinping met Lam earlier this month, he refrained from following the past practice of his predecessors in calling for the city to deliver greater democracy.
Veteran Democrat lawmaker James To Kun-sun disagreed with the view put forward by the liaison ­office, saying: "Achieving universal suffrage is a goal stipulated in the Basic Law. If Hong Kong could not achieve universal suffrage within the next five years, or even the next 20 to 30 years, that means the central government will fail to fulfil its promise for the Hong
Kong people and international community."
Civic Party leader Alvin Yeung Ngok-kiu said Hong Kong's livelihood problems were rooted in its political limitations. "The structural flaw of Hong Kong's constitutional framework makes it harder to tackle the social problems," Yeung said.
Commenting on Wang Zhenmin's remarks, Professor Lau Siu-kai, a China watcher close to Beijing's thinking at Chinese University, said that as long as Hong Kong people remained resistant to Beijing's plans for the city, it would be worse for Lam to have to restart political reform rather than leave it untouched.
An outspoken member of the Basic Law Committee under the National People's Congress even laid bare Beijing's involvement in the chief executive election last month, which saw Lam win 777 of the 1,194 votes up for grabs.
"Did Lam win all those votes on her own? Without the help of the liaison office, would she be able to win that many votes?" Lau Nai-keung told the conference. Lau said such support should not be seen as interference because "Beijing has clearly stated support for Lam – it was unanimously passed by the Politburo".
The hawkish comments overshadowed moderate views put forward by other mainland officials who offered rare acknowledgment of the difficulties ahead for the "one country, two systems" which allows Hong Kong a political process and legal framework distinct from that of the mainland.
Feng Wei, deputy director of the State Council's Hong Kong and Macau Affairs Office, said there would be challenges ahead for mainland-Hong Kong relations, but both governments had to have "sufficient patience". He also conceded there was disagreement in Hong Kong's legal circles on the NPC's Standing Committee interpreting the Basic Law.
Additional reporting by Mai Jun and Kimmy Chung
This article appeared in the South China Morning Post print edition as: Beijing says now not the time for electoral reform Now not the time for electoral reform: Beijing