Nine injured as KLM flight to Hong Kong hits turbulence
Travellers on the flight from Amsterdam were said to have been thrown from their seats
Nine people on board a KLM ­Royal Dutch Airlines flight from Amsterdam to Hong Kong were injured when their plane hit a bout of heavy turbulence ­on Sunday morning.
Flight KL887 managed to land safely at Hong Kong International Airport shortly after 10am.
Passengers described screams and panic on board with people and objects flung to the cabin ­ceiling as the aircraft encountered violent turbulence before its ­approach. They said the seat belt signs were not activated.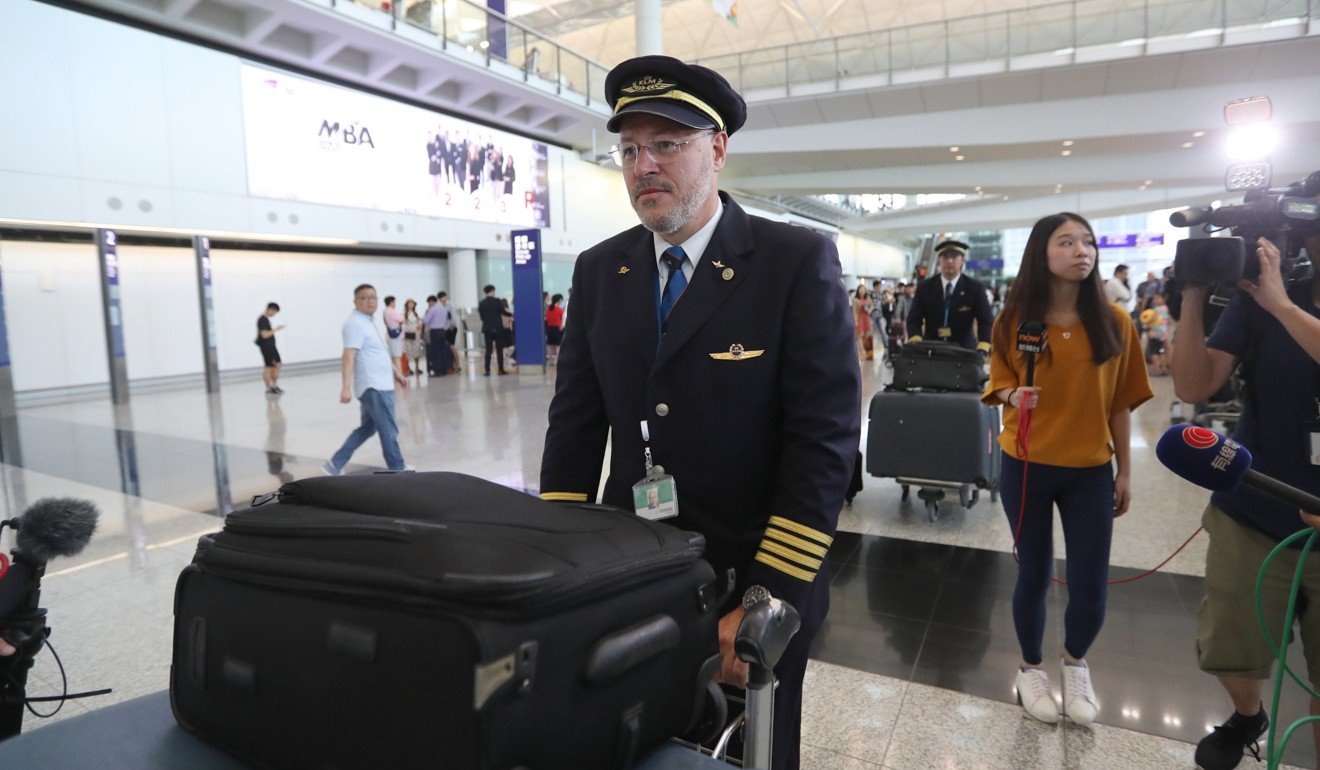 "The pilot was telling us in the broadcast that we would be ­arriving in Hong Kong in 30 to 40 minutes.
When he was still talking, I started to feel the turbulence. It felt like we were in free fall," one passenger said.
"The man next to me did not have his seat belt fastened. He hit the ceiling ... the seat belt sign was not on at the time and so some people were also in the toilet."
Another passenger said the aircraft hit the bad patch shortly after breakfast was served. She said the pilot came out to comfort and reassure people after the shock.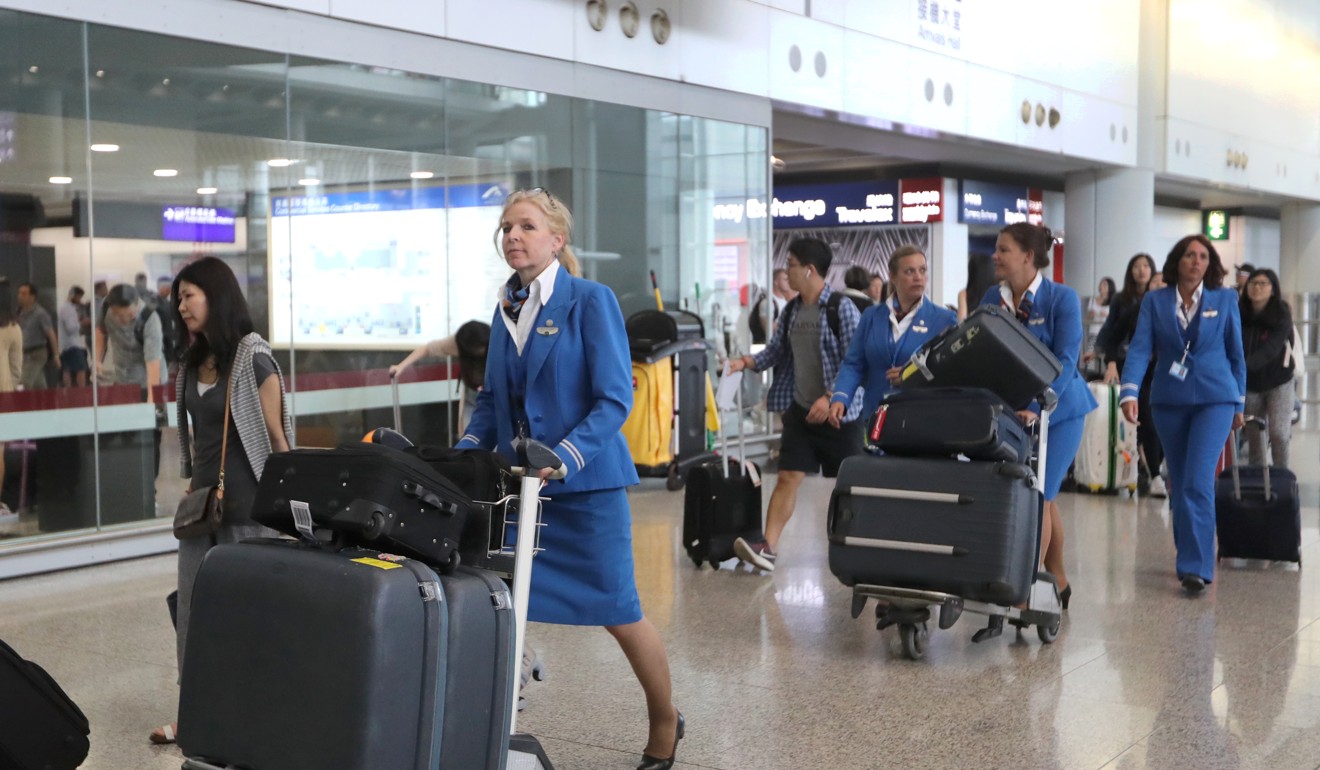 An Airport Authority spokesman said six passengers and two cabin crew members were injured in the incident. But police later said five men and four women, aged 31 to 55, had been hurt. Out of the nine injured persons, one refused to be sent to the hospital, the force added.
Ambulances, fire engines and police arrived at the scene as the Boeing 747 pulled into Terminal 1. Some of the injured were seen wearing oxygen masks and head braces as they were lifted onto stretchers.
By Sunday evening, seven of the eight people sent to hospitals were discharged.
Responding to inquiries from the Post, a KLM spokesman said: "Immediately after the incident, the captain requested priority to land, which was granted by air traffic control."
He added: "KLM will assist the [injured] passengers and crew members. We are also taking care of the other passengers as it might have also been a frightening ­experience for them."
A passenger who was unhurt said that "a few people were screaming" after the plane ­encountered the turbulence. ­
Another who was sent to hospital described it as a "slight drop", adding he sustained a "cut across the ribs" in the chaos.
This article appeared in the South China Morning Post print edition as: Screams and 'free fall' as KLM flight hits turbulence