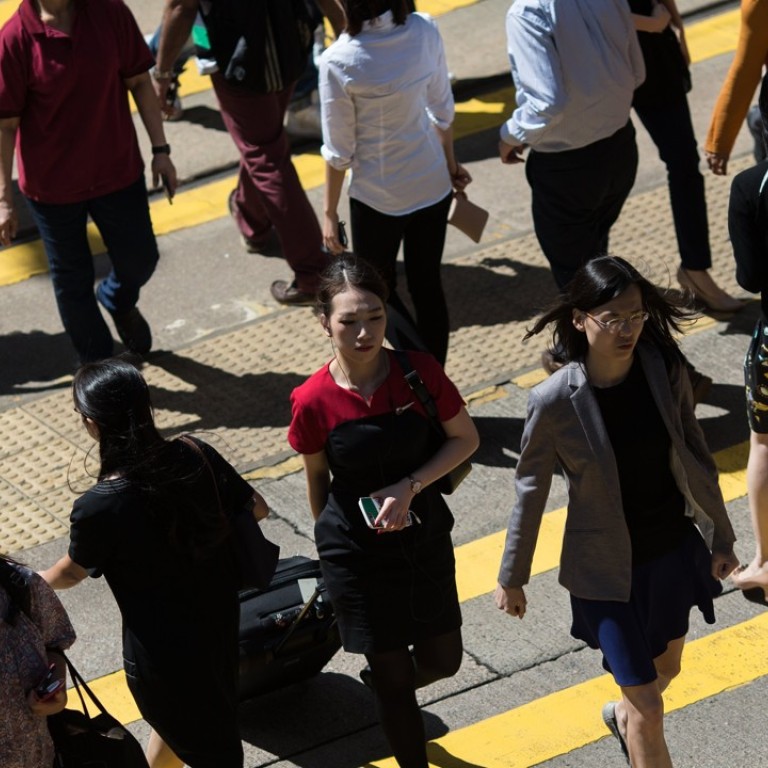 Hong Kong population growth hits nine-year low as more people leave city
By the end of 2017, 7.4 million people lived in the city, representing 0.4 per cent growth – the smallest expansion since 2008
Hong Kong saw the smallest population growth in nine years amid a surge in residents heading overseas and a persistently low birth rate, according to a government report released on Tuesday, keeping the city on track for an ageing society with a shrinking work force.
By the end of last year, the population had risen to 7.4 million, representing 0.4 per cent growth – the smallest expansion since 2008, which saw the same rate.
The low growth was a result of a high number of people – 24,300 – leaving the city, compared to 6,100 in 2016, and an inflow of 5,500 the previous year.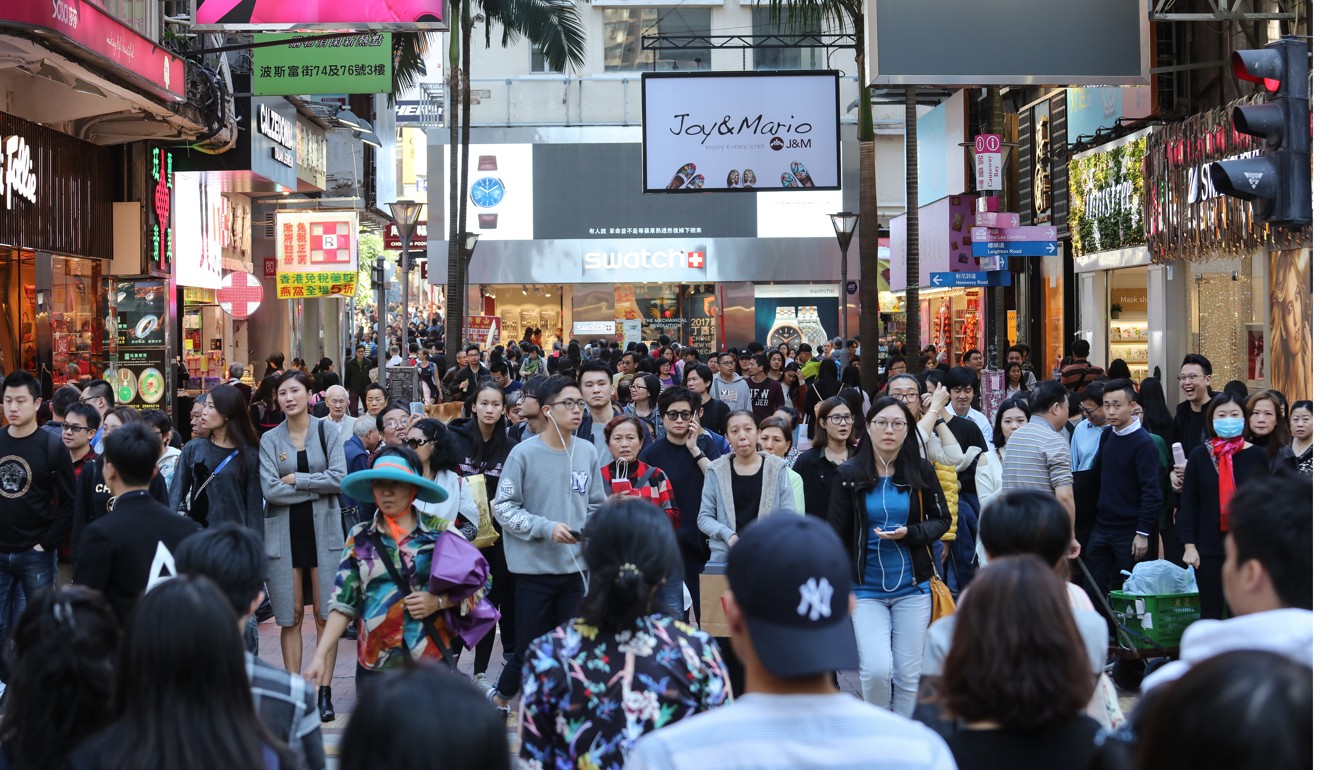 Experts warned that the trend would further accelerate Hong Kong's ageing population problem and urged policymakers to find ways to increase the labour force.
"Those who migrate from the city are usually within the 30 to 40 age group," said Paul Yip Siu-fai, chair professor of population health at the University of Hong Kong.
"Those having the ability to move means that on average they are of better quality than those who stay.
"It is understandable that they would want to choose a better environment when they can. But it means Hong Kong is losing talent, and we need to find ways to retain them."
Yip believed the exodus could be a result of the city's high living costs, depressing living environment and political upheaval.
The Census and Statistics Department released a report on Tuesday showing that the population at the end of last year rose by 32,700 to 7,409,800. That followed 0.9 per cent growth in 2016 with a population of 7.39 million. In 2015, there was 0.8 per cent growth and 7.33 million people.
The figures came amid a downward trend in Hong Kong's birth rate. By the end of last year, 56,600 babies were born, down from 60,800 in 2016.
On the bright side, there were only 46,600 deaths, a decrease from 46,900 in 2016.
For mainland Chinese migrants, 47,000 people who held one-way permits came to the city last year, compared with 54,700 the previous year.
"The latest population figure is released on a provisional basis," said a department spokesman, adding the revised figure would be released in August.
This article appeared in the South China Morning Post print edition as: Population growth is smallest in nine years