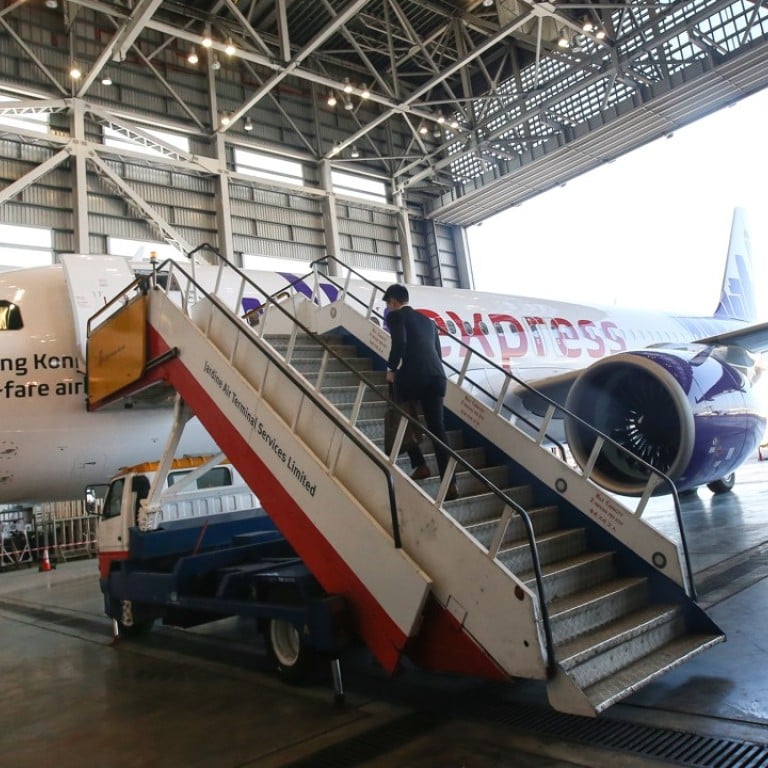 Exclusive
HK Express faces delays on new Airbus jets amid engine trouble
Local budget carrier says it is 'seriously considering' not taking delivery of any new Airbus A320neo planes until next year
Airbus faces a six-month delay on its A320neo aircraft production line as US engine maker Pratt and Whitney deals with problems powering the popular aircraft, an internal memo from customer Hong Kong Express has revealed.
To ease concerns, the city's only locally based budget carrier told staff it was "seriously considering" not taking delivery of any new NEO planes until next year "at the earliest", amid technical issues that have grounded some aircraft worldwide and halted deliveries of new jets.
Airbus has suspended delivery of NEOs powered by Pratt and Whitney (P&W) engines, but those with engines from rival manufacturer CFM International remain unaffected.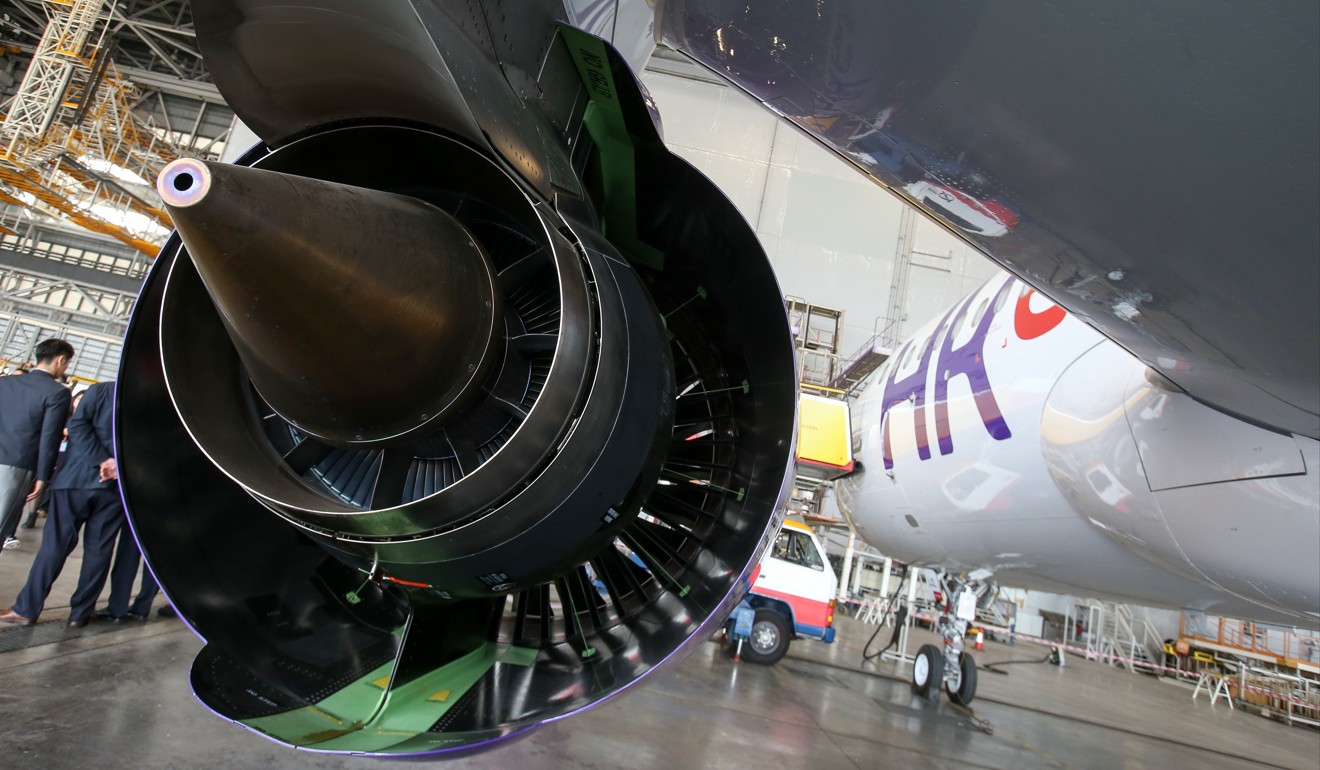 Hong Kong Express told staff that new P&W-powered NEOs would have a half-year delay as the priority for engine replacements was aircraft in operation.
The memo said: "Obtaining replacement engines for all the affected aircraft currently operating is the priority and could take months. While all the new P&W NEO's on the Airbus production line could be delayed for six months or more."
P&W has not disclosed an official delay date to the public or investors.
Airbus' latest move stemmed from the European Aviation Safety Agency last week calling for immediate action to check and address P&W engines which risked shutting down during flights.
Hong Kong Express said last week that a one-year-old aircraft, registered B-LCN, was involved, with one of two engines having an issue, but due to the actions ordered by the European air safety regulator, its aircraft could still fly in the meantime.
But in an internal memo this week, the budget airline said it would not fly with any defective P&W engines. The aircraft needed both engines to be replaced and there was "no known date to return to service".
Delivery of the carrier's fifth A320neo, which was still at an Airbus factory, was "postponed indefinitely" as part of the European aircraft maker's measures.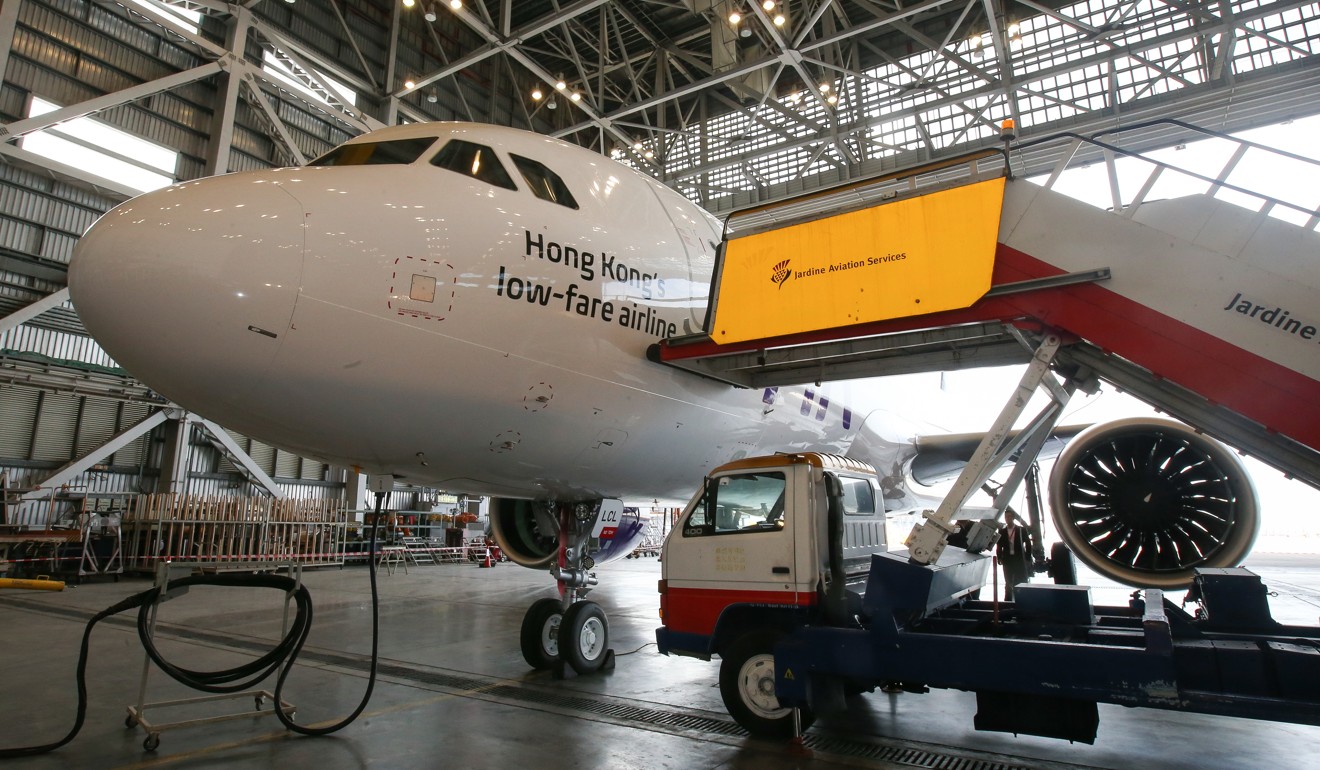 Adding to delays, replacement P&W engines would require a period of testing, the airline said.
The internal memo concluded: "The introduction of the A321 will be continuing and please rest assured that the company directive was made with the safety of all our crew and passengers in mind."
The carrier said on Wednesday night: "Hong Kong Express always strives to maintain effective and transparent communications with our staff. The said internal memo has been issued to our cockpit crew providing additional and relevant technical details relating to the fleet and operational considerations."
P&W said it expected to present Airbus with a fix for the issue, involving a high-pressure compressor, this week.
In its latest update, the US aerospace company on Monday said the issue affected 43 engines on 32 A320neos, or 30 per cent of planes produced. A further 55 engines delivered to Airbus, thought to have the same problem, were also being reviewed.
There are 113 P&W-powered A320neo aircraft flying with 18 carriers. Each Airbus A320neo costs US$110.6 million (HK$865 million) at list price before discounts.
An Airbus spokeswoman said on Wednesday night: "Pratt and Whitney is investigating the root cause, with our full support. We are assessing the situation and it is too early to confirm impact on deliveries. We are in discussions with our customers on a case-by-case basis."
According to Airbus, there have been more than 7,000 deliveries of the A320 and variants since it was created in the late 1980s, with about 6,000 on order.
Several airlines were affected by the engine issues, including India's IndiGo Airlines and Go Airlines.
The unreliability of P&W engines on the A320neo models has caused serious headaches for Airbus and airlines operating the new generation of short-haul planes.
It is not the first time Hong Kong Express has had trouble with the NEO aircraft. One had an issue with metal parts rubbing against one another. The aircraft was grounded early in its operation, for 25 days from February last year.
Based at 
Hong Kong International Airport
and backed by the financially troubled Chinese conglomerate 
HNA Group
, Hong Kong Express has a fleet of 23 single-aisle aircraft. It flies to 26 destinations in Asia.