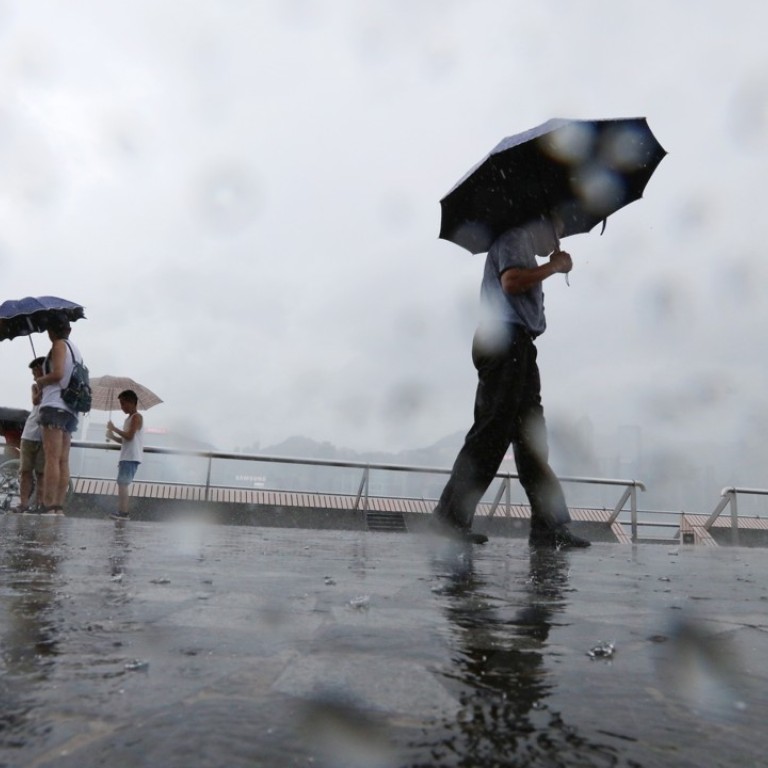 Cloudy skies and squally showers expected in Hong Kong despite all typhoon warnings being cancelled as Bebinca moves away
Showers forecast to continue for the next few days as storm continues to affect Guangdong province and northern part of South China Sea
The skies over Hong Kong are expected to remain cloudy on Wednesday, with occasional squally showers expected despite all typhoon warnings being cancelled at 5.20am.
Showers were also forecast for the next few days, the Hong Kong Observatory said on Wednesday morning.
Tropical Storm Bebinca had prompted the weather authority to issue typhoon signal No 3 early on Tuesday, but the warning was downgraded to signal No 1 at 2.20am on Wednesday before all alarms were eventually lowered as the storm moved in a more westerly direction, away from the city.
"Showers associated with Tropical Cyclone Bebinca are affecting Guangdong and the northern part of the South China Sea," the Observatory said on Wednesday morning..
At 5am, the storm was about 220km southwest of Hong Kong, and was forecast to move west at about 8km/h, skirting the coastal waters of western Guangdong and heading towards the vicinity of the Leizhou Peninsula, the forecaster added.
The maximum temperature on Wednesday is expected to be about 31 degrees Celsius (87.8 Fahrenheit).
The city will experience moderate east to southeasterly winds.
The Observatory noted that there were swells over offshore waters and warned members of the public to remain on the alert.