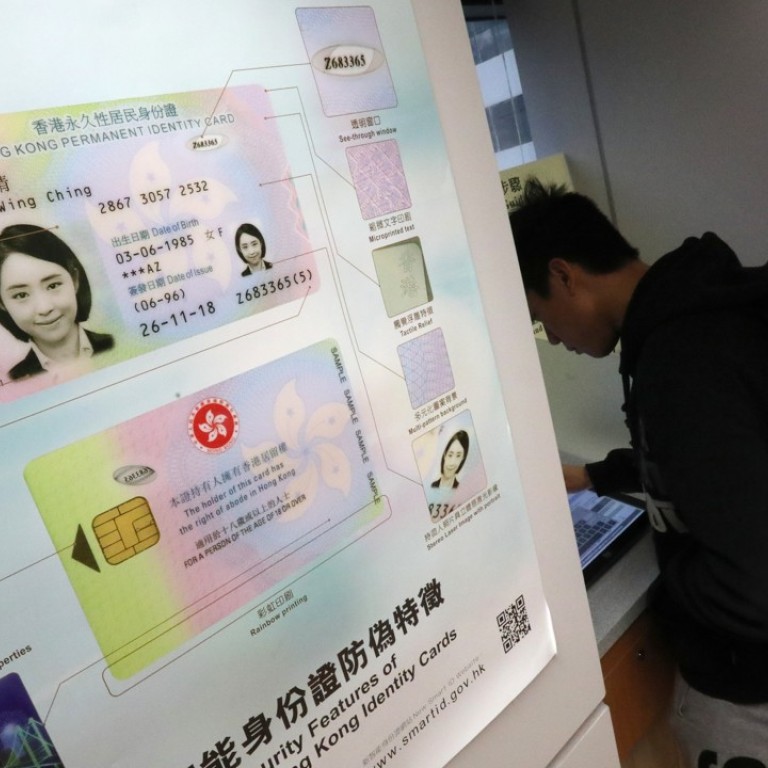 First Hongkongers collect new smart ID cards with replacement roll-out to start soon
New cards come with updated security details such as built-in radio frequency identification (RFID) technology and higher resolution photographs to support facial recognition
Transition from old to new cards will take place over next four years and cover about 8.8 million Hong Kong identity cards currently in circulation
The first batch of Hongkongers picked up their new smart identity cards from kiosks and collection centres around the city on Monday.
The new cards, complete with updated security details such as built-in radio frequency identification (RFID) technology and higher resolution photographs to support facial recognition, will replace the standard Hong Kong identification card, required of all residents.
Among those eligible for the first round of cards were Hongkongers who had turned 11 or 18 – getting their ID card for the first time – those who had lost or damaged their cards, as well as new arrivals to the city.
The transition from old to new cards will occur over the next four years and will cover about 8.8 million Hong Kong identity cards currently in circulation.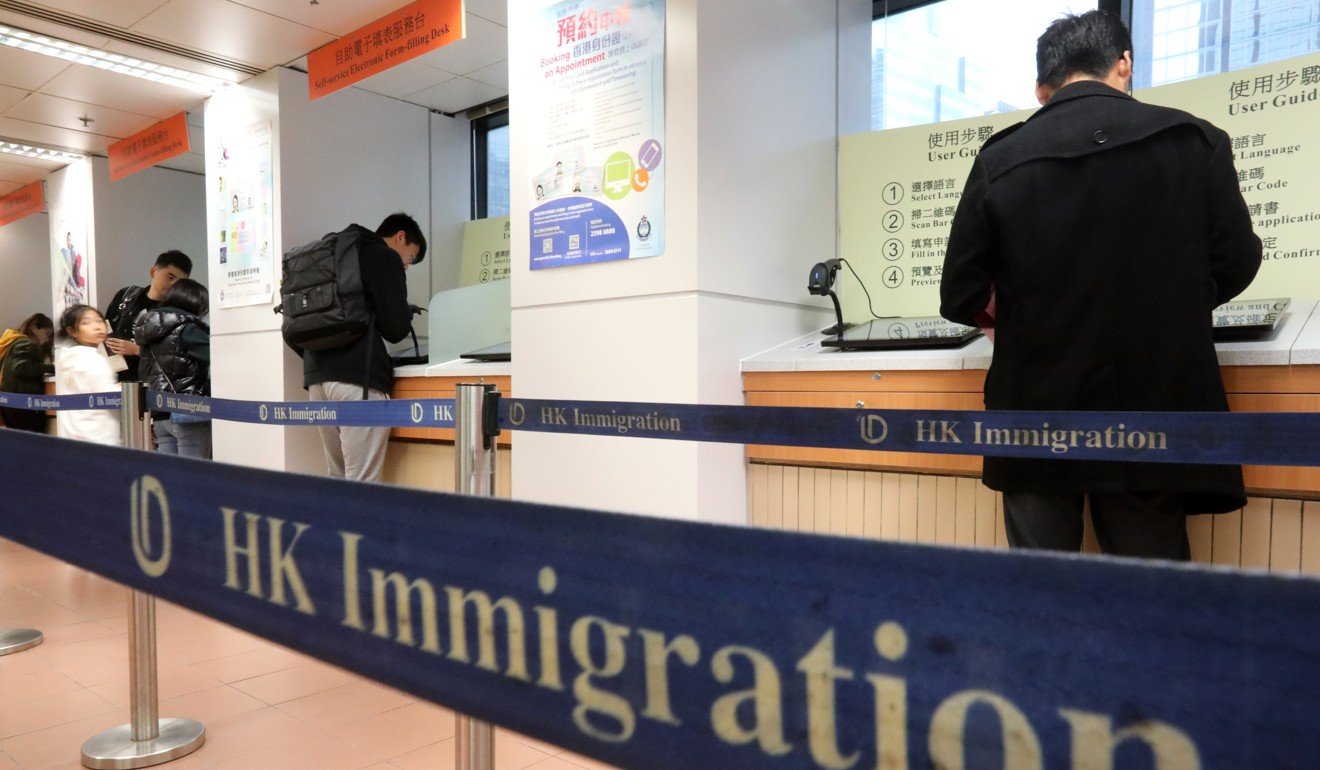 The citywide smart identity card replacement will begin on December 27, when residents will be invited to replace their existing ID with the smart one.
The first public round of replacements will be for Hongkongers born in 1985 and 1986, whose ID will be processed from January 21 through March 30 next year.
Residents can book appointments for the new card online or using an app, where they can fill out an online form to pre-register for the account, or use self-service kiosks when they arrive at nine designated collection centres around the city. The ID cards can be picked up at different kiosks once they are processed.
Kiosks and regular collection counters were both used for the first round of residents to collect new cards on Monday.
This article appeared in the South China Morning Post print edition as: First batch of new, smarter ID cards handed out