Hong Kong finance chief Paul Chan finally seems to be finding his feet after tough start in job
His third budget generally well received by political parties and lawmakers, despite perennial criticism that more could have been done for needy
Even government allies were not impressed with the relief measures he announced last year
In his third budget speech, Paul Chan Mo-po seems finally to be finding his feet as a finance chief, striking a balance between facilitating economic development and easing the burdens of Hongkongers, an appeal made unrelentingly from across the political spectrum.
Chan found himself thrust into the job in January 2017 when his predecessor John Tsang Chun-wah stepped down to run for the post of chief executive and within weeks he was giving his maiden budget speech. Chan's forecast surplus of HK$16.3 billion (US$2.1 billion) proved to be hugely wrong and had to be updated to a staggering HK$138 billion in his second budget speech last year.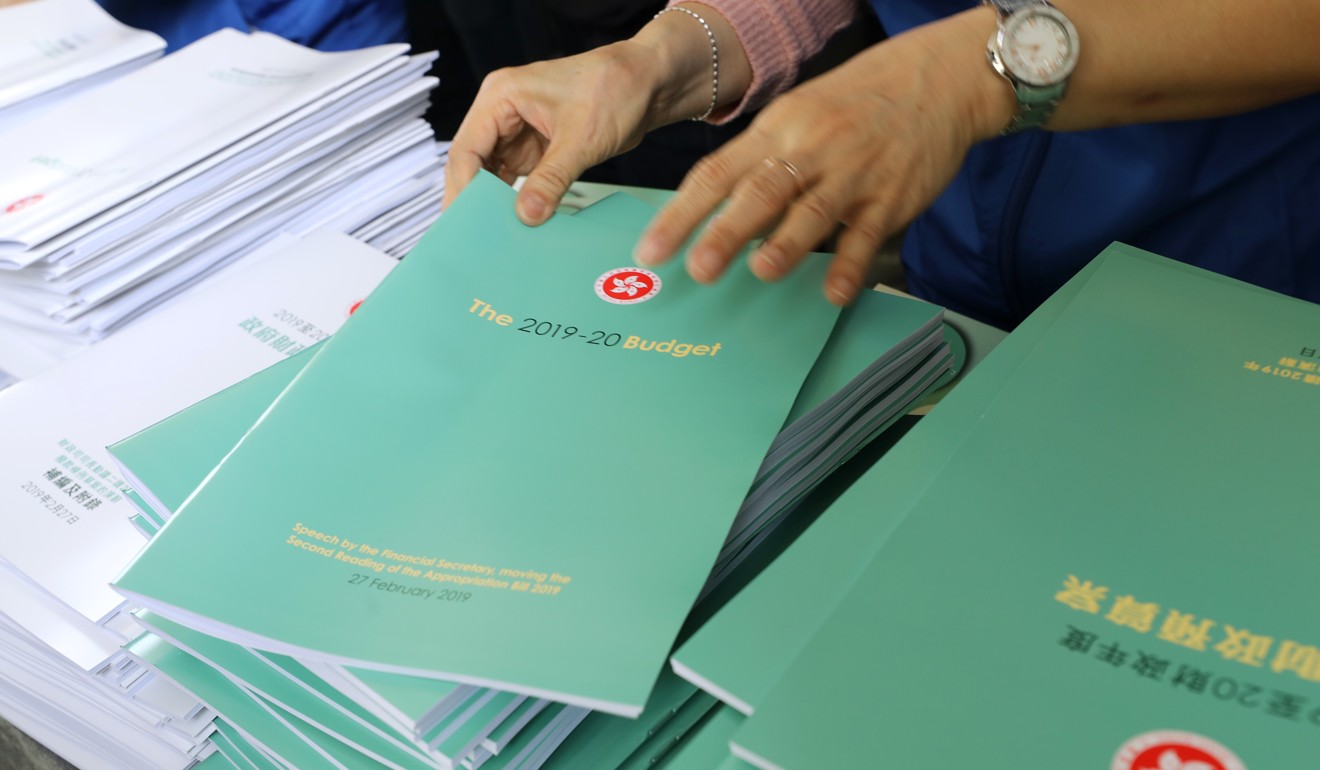 Even then, government allies were not impressed by the HK$52.4 billion worth of relief measures he announced last February, which included the usual tax rebates and property rate waivers.
Chan, an accountant by training, bowed to political pressure a month later and dished out payments of up to HK$4,000 to 2.8 million people identified as not having benefited directly from the budget, though even that led to complaints. Since then, that sweetener left a bit of a sour aftertaste after its implementation sparked complaints about being too complicated.
Chan's third budget on Wednesday was generally well received by political parties and lawmakers, despite the perennial criticism that more could have been done for those in need.
The basket of relief measures this year is worth 20 per cent less than last year and there are no targeted measures for those left out in the budget – the so-called N-nothing class.
Unlike last year, however, there have been no demands so far for another round of handouts to the N-nothing group. This might well be due to Chan's efforts over recent months to manage public expectations, by repeating endlessly that the fiscal surplus for 2018-19 would likely be less than a third of the HK$148.9 billion in 2017-18.
His updated surplus forecast for 2018-19 is HK$58.7 billion, 25 per cent more than his original estimate of HK$46.6 billion. This represents the narrowest gap between the original and updated estimates by a finance chief since 2007.
Chan's predecessor, John Tsang, got the surplus numbers wrong consistently during his long tenure from 2007 to early 2017. Despite being criticised for that, he was a popular finance chief, in part because the unexpectedly massive surpluses enabled him to dish out hefty relief packages.
On Wednesday, Chan defended reducing the sweeteners, and told a press conference after his budget speech: "Our surplus has decreased a lot, but we have spent more than HK$40 billion on one-off relief measures, which is a large proportion of our surplus."
Chan appears to have a better grasp of what Hong Kong needs in the short and longer terms. Apart from offering a multibillion-dollar package to ease the burden on middle-class and low-income families, he earmarked massive funding for health care and the development of innovation and technology.
Especially notable are innovative moves such as the allocation of HK$20 billion to buy 60 properties that will house more than 130 welfare facilities, and the establishment of a HK$10 billion stabilisation fund to enable the Hospital Authority to weather the added stresses placed upon it by an ageing population.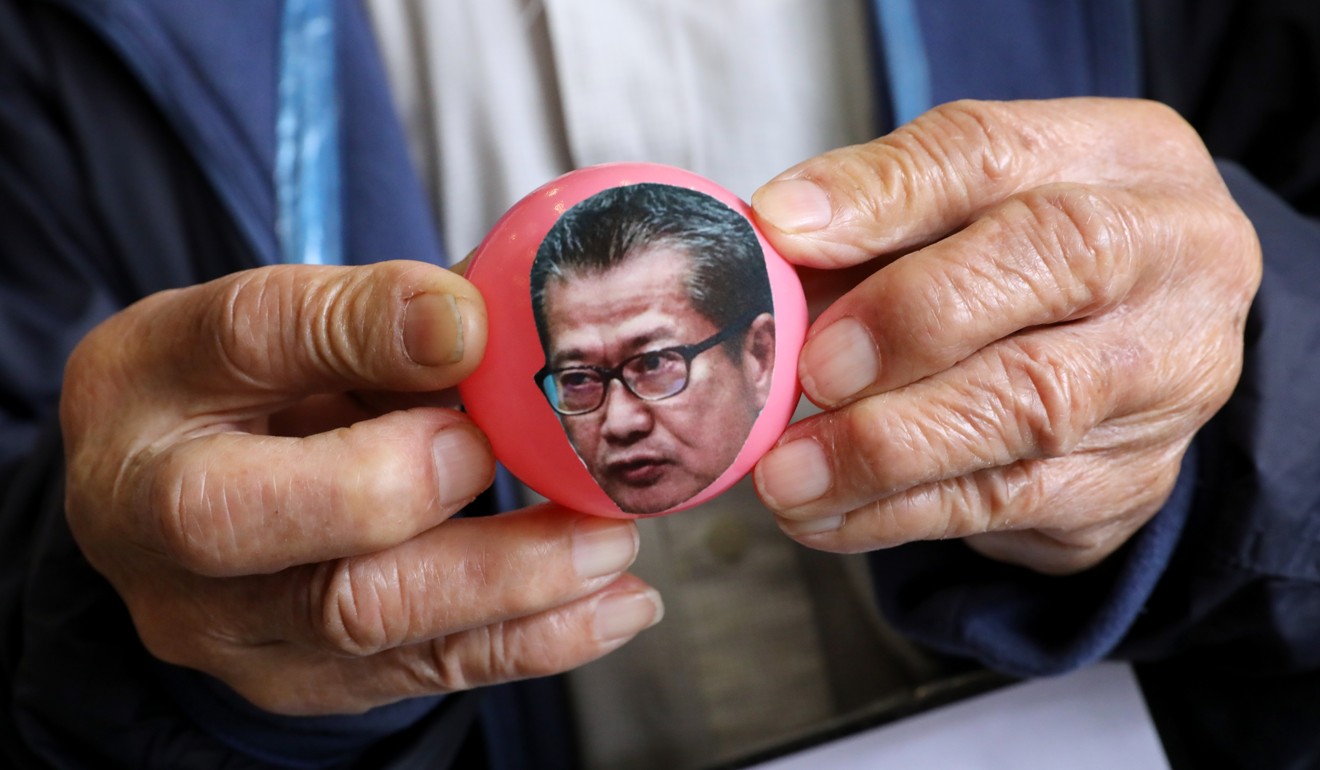 Guided by his "new fiscal philosophy" of adopting a forward-looking approach to investing in the future, public expenditure in the 2019-20 financial year will account for 21.6 per cent of the city's gross domestic product – the second consecutive year in which the share of government spending has surpassed 20 per cent.
Public spending is projected to rise to a historic high of 22.7 per cent of GDP in the 2022-23 financial year. This marks a departure from the past "small government" policy of keeping public spending at not more than 20 per cent of GDP to avoid overexpansion of the government.
No doubt, there will be questions asked about the sustainability of such a proactive approach towards public spending in light of Hong Kong's ageing population.
By 2041, almost one in three Hongkongers will be aged 65 or older, but there are still some years to go before that looming crisis becomes a genuine threat.
Chan's counter could be this: the government is sitting on a mountain of fiscal reserves, which are estimated to balloon to HK$1.17 trillion by next March, and to rise further to $1.22 trillion by the end of March 2024.
If Chan has turned a corner in his tenure as finance chief, those ample reserves provide him with room to manoeuvre in paying for more initiatives to invest in Hong Kong's future.

Gary Cheung is the Post's senior writer