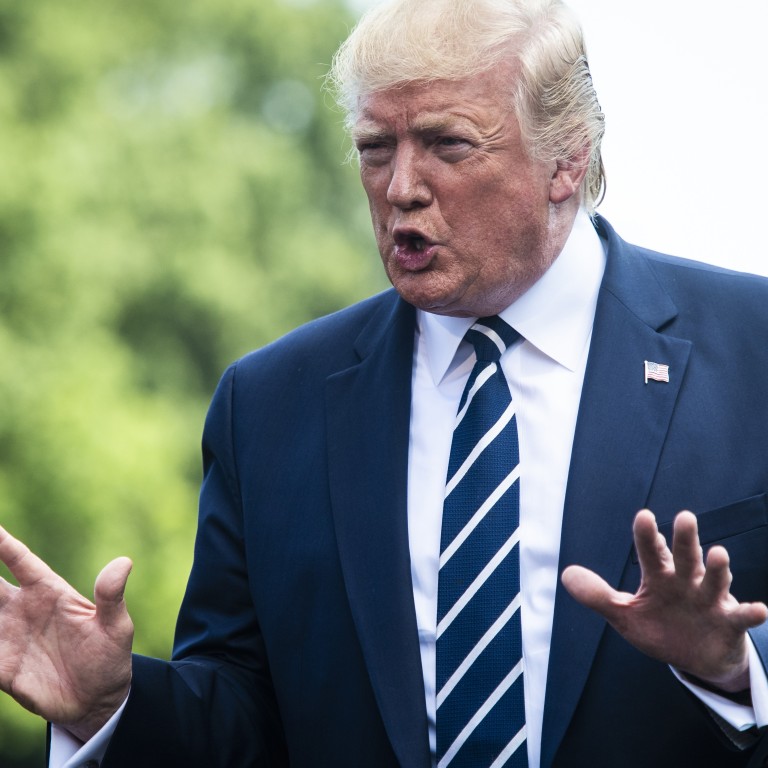 Donald Trump says Xi Jinping 'acted responsibly' in Hong Kong extradition bill protests
US leader says China could stop demonstrations 'if they wanted'
Dozens of protesters left hurt by a mob of attackers in Yuen Long
After a night of violent unrest in Hong Kong that left dozens of protesters hurt by a mob of attackers, US President Donald Trump said on Monday that Chinese President Xi Jinping had acted "responsibly" in allowing the demonstrations to continue.
"I'm not involved in it very much but I think President Xi of China has acted responsibly, very responsibly," Trump told reporters in the White House when asked about the previous night's violence. "They've been out there protesting for a long time."
Seven weeks of demonstrations against proposed changes to Hong Kong's extradition laws have been punctuated by violent clashes between protesters and police, fuelling Hongkongers' anger at the city government, whose embattled leader continues to resist calls to resign.
But events took a bloody turn on Sunday night when a horde of men, dressed in white and brandishing poles and bats, unleashed an apparently coordinated attack on protesters, journalists and passers-by in Yuen Long, leaving at least 45 people injured.
The Hong Kong police force has come under renewed criticism over the attack and the revelation that officers did not reach the scene of the violence until 35 minutes after the rampage was reported.
The delay prompted claims that local authorities knowingly allowed the attacks to happen, suspicions that grew when a pro-Beijing lawmaker was filmed shaking hands with a group of white-clad men.
Sharing a video on Twitter of the attackers, many of whom made no effort to conceal their faces, US Senator Marco Rubio said on Monday: "They didn't seem too concerned about getting caught or stopped by authorities. It isn't hard to figure out who sent them".
Hong Kong's leader, Carrie Lam Cheng Yuet-ngor, however, has dismissed as "groundless" the accusations that her administration or the police force colluded with the mob.
The South China Morning Post previously reported that the more-than 100 men who carried out Sunday's attacks included members of the city's 14K and Wo Shing Wo triad gangs.
Six people were arrested on Monday evening for their involvement in the violence, while city authorities say more arrests could follow.
On Monday, Trump did not directly address Sunday night's events, but called the ongoing protests "relatively non-violent". He said he hoped Xi would "do the right thing", without elaborating.
"China could stop [the protests] if they wanted," the US leader said.
A wave of criticism launched at the protesters by Beijing via its state media apparatus on Monday made no mention of the violent attacks, although a Ministry of Foreign Affairs spokesman said the government condemned "all violent behaviour".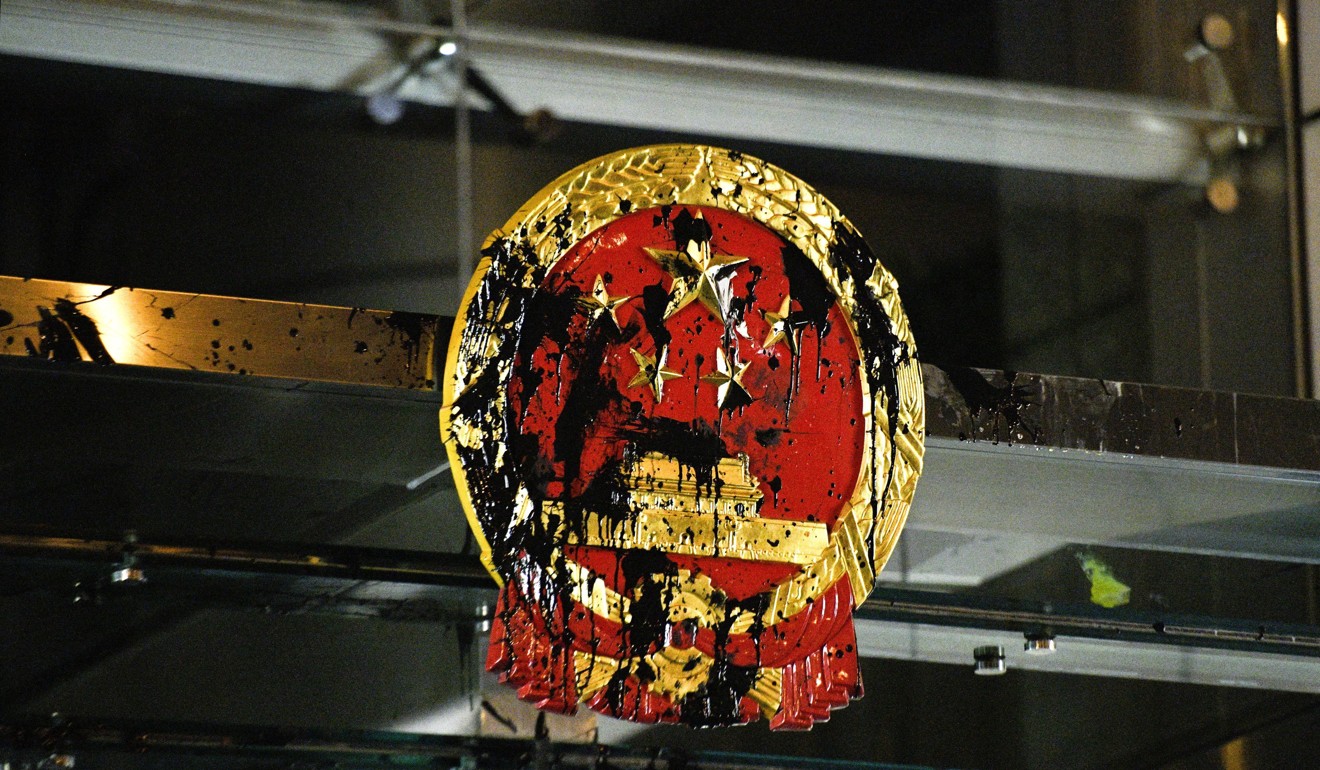 Meanwhile, the central government's envoy to Hong Kong, Wang Zhimin, whose office building was besieged by egg- and paint-throwing protesters on Sunday, said the demonstrators' actions "seriously hurt the feelings of all Chinese people, including 7 million Hongkongers".
Trump has previously shied away from weighing in on the protests, which began in June over a now-suspended legislative proposal that would have allowed fugitives to be extradited to mainland China.
When asked about the demonstrations days after they began, Trump said he expected Beijing and Hong Kong to be able to "work it out".
Before the bill's suspension, the US State Department expressed "grave concern" about the proposed amendment, and called on Hong Kong's authorities to respect residents' right to protest freely.
This article appeared in the South China Morning Post print edition as: Xi acted 'responsibly' in HK protests, Trump says