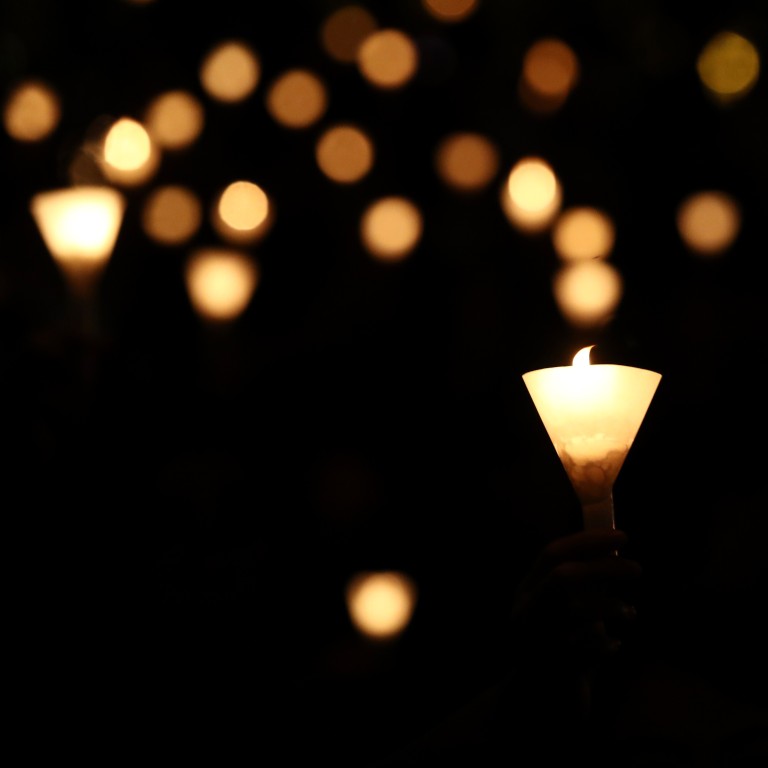 Hong Kong security chief vows 'swift and efficient' action against organiser of June 4 vigil over legal row as stand-off escalates
Security minister Chris Tang warns authorities will follow up on group's refusal to hand over records
The organisation has filed a judicial review claiming police lack legal grounds to demand the information as the group is not a foreign agent as defined by the security law
Hong Kong's security minister has vowed to take "swift and efficient" action against the organiser of the annual Tiananmen Square vigil for refusing to cooperate with a national security investigation, as the group sought to challenge the legality of the inquiry in court.
Chris Tang Ping-keung also warned on Tuesday that people in custody over national security-related charges or offences were establishing links with outside organisations to build up a new resistance.
The Hong Kong Alliance in Support of Patriotic Democratic Movements of China, which organises the annual June 4 commemoration, has already announced plans to disband after 32 years of activism, and an extraordinary general meeting is expected later this month to vote on the move.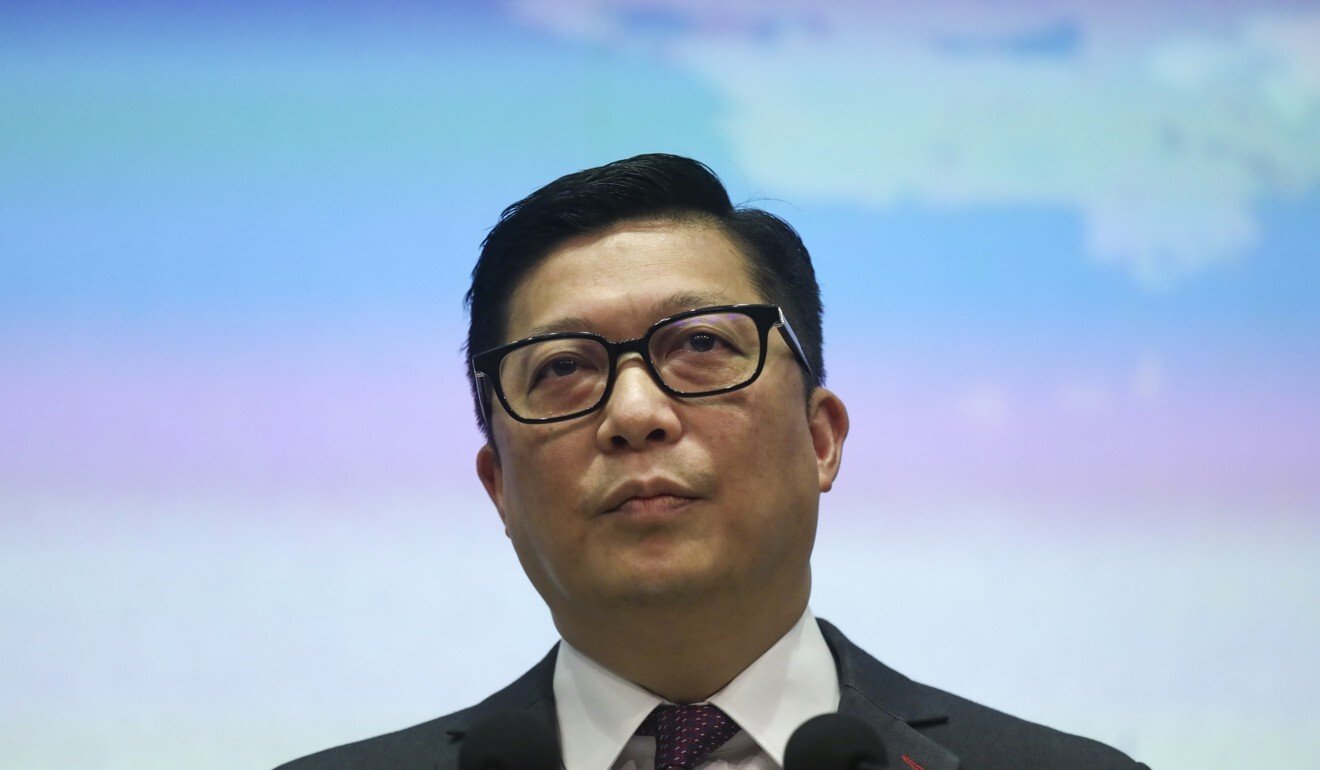 The group doubled down on its refusal to cooperate with the national security investigation by filing a judicial review challenging a police order to hand over information about its operations by a Tuesday deadline.
The alliance's core leaders also submitted a letter to the force, stating their arguments.
The National Security Department last month invoked a power granted by the law to deal with organisations suspected of being an agent of a foreign force to demand information about the alliance's activities, finances and membership.
Officers were investigating links between the group and the New School for Democracy, the Asia Democracy Network, the China Human Rights Lawyers Concern Group and other organisations funded by the US-based National Endowment for Democracy.
In the judicial review filed by core member Tsui Hon-kwong, the alliance claimed the order was based on an error of fact and an error of law as the group was not a foreign agent as defined in the national security law.
"[The alliance] is a Hong Kong company controlled by its own members, not any 'foreign government' or 'foreign political organisation'," the writ read.
Police had failed to name a foreign government or political organisation for which the alliance was acting as an agent, it argued.
Vice-chairwoman Chow Hang-tung, who led the effort by core members to submit the letter to police explaining their non-compliance, said: "They cannot just randomly say we are a foreign agent and then demand that we do everything. It is groundless."
Leader Lee Cheuk-yan, in jail after being convicted of illegal assembly, also demanded police retract their allegations and argued the group was formed and operated by Hong Kong people.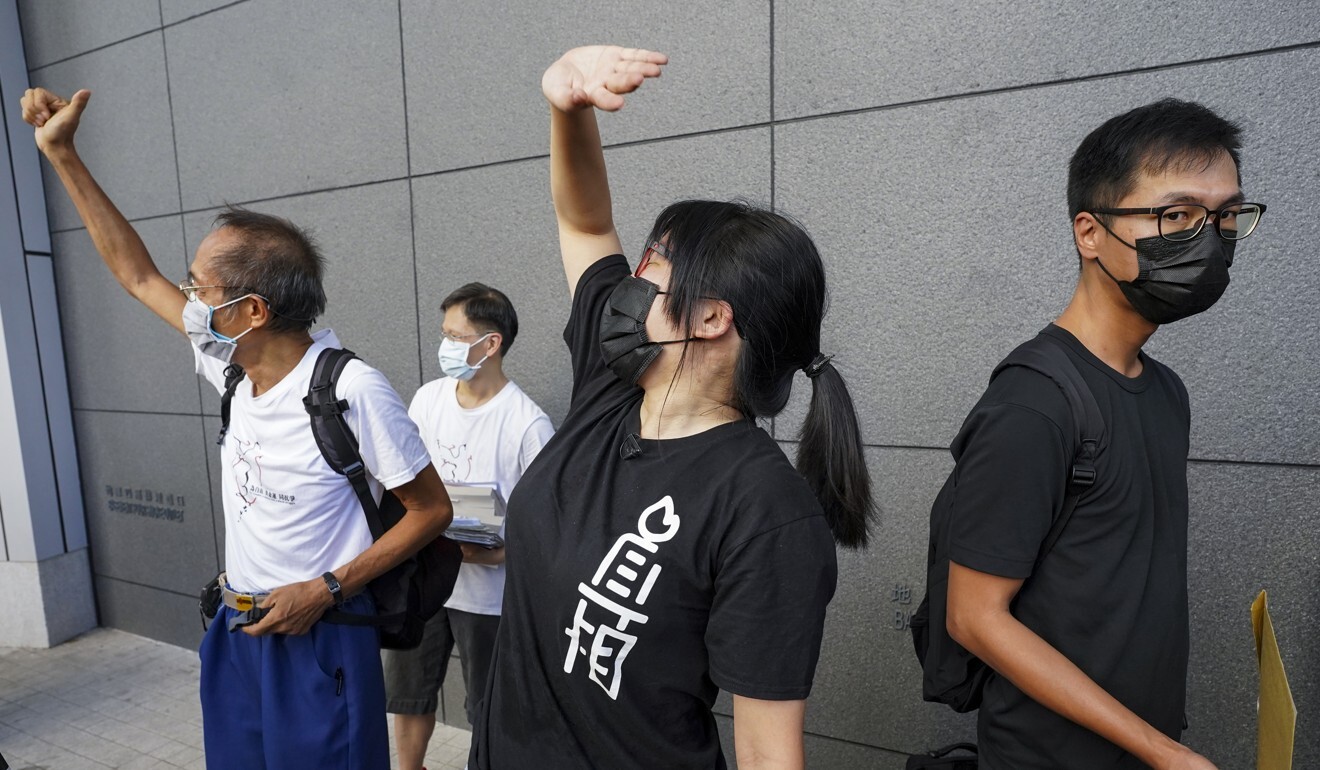 Police again condemned the alliance for refusing to comply with the order and reminded members they faced up to HK$100,000 (US$12,860) and six months behind bars.
Tang acknowledged that while every resident enjoyed the right to seek a judicial review against a government decision, that would not stop a police investigation.
"For anyone who refuses to cooperate [with police], we shall follow up and we shall take enforcement action, and this action will be swift and efficient," he said.
The minister also slammed organisations, including 612 Humanitarian Relief Fund, for sending letters or documents to inmates or people remanded in custody for offences or charges linked to the national security law or anti-government protests that erupted two years ago.
According to Tang, the documents urged the recipients to continue fighting for their cause while behind bars.
"This seriously affects their own rehabilitation and also spreads the seeds of endangering national security," Tang said.
Last Thursday, an elite squad of correctional officers was called to a Lo Wu Correctional Institution to defuse a confrontation between guards and 18 inmates angry over punishment meted out to others for possessing contraband items. A source confirmed that former Southern district councillor Tiffany Yuen Ka-wai, detained while awaiting trial on a national security law charge, was among the inmates involved.
Tang said trivial items, such as a hair clip or chocolate, represented privileges in prisons and could be used to recruit followers.
"Through this influence, they try to disseminate their sense against the [Hong Kong] government and the central government," he said. "Through this, they will endanger national security and the security of Hong Kong."
This article appeared in the South China Morning Post print edition as: 'Swift' action vowed after June 4 group refuses to cooperate