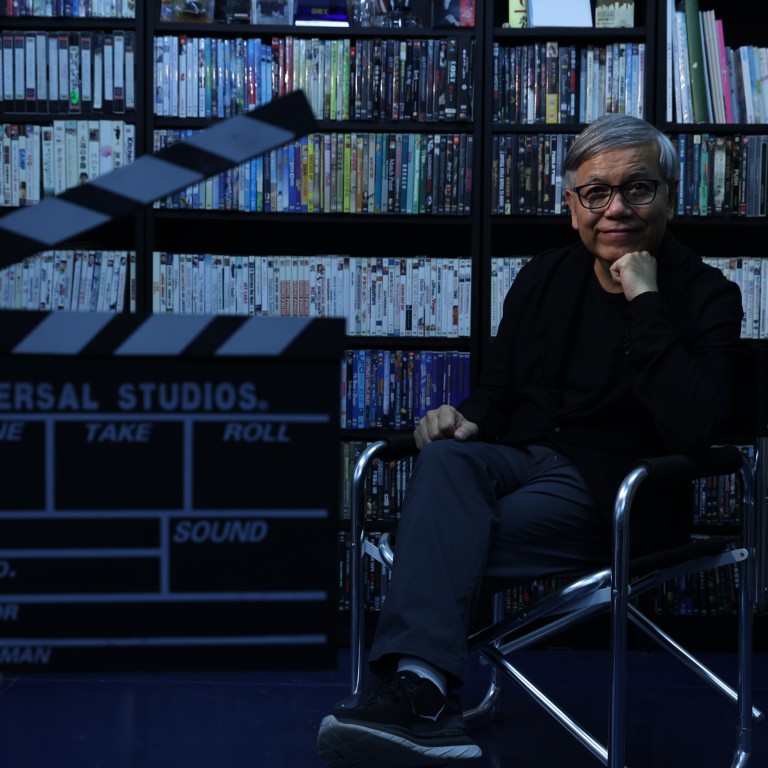 Hong Kong's resilient SMEs have weathered every storm since handover, but can they bounce back from Covid-19?
Entrepreneurs who agree the pandemic was their biggest challenge now hope for better times ahead
Some find it hard to be optimistic, others bank on city's proven record of thriving despite crises
If there is one thing Hong Kong's 340,000 small and medium-sized enterprises (SMEs) are known for, it is their resilience in the face of the most dire circumstances.
In the 25 years since the city returned to Chinese rule in 1997, they weathered two crippling financial crises and the devastating severe acute respiratory syndrome (Sars)
epidemic of 2003
, each of which battered the economy, sending stock and property prices tumbling.
The SMEs persevered each time and thrived anew. Making up more than 98 per cent of Hong Kong's business establishments, they form the backbone of the city's economy and account for 45 per cent of the private sector workforce.
Then came the social unrest through the second half of 2019, which hit tourism hard as visitors stayed away amid an escalation of violent confrontations between anti-government protesters and police. Events were cancelled and businesses suffered.
Worse was to come when the Covid-19 pandemic hit the city in early 2020, wreaking havoc on all sectors.
Hong Kong's stringent quarantine rules, social-distancing curbs and waves of infections resulted in more than two years of a crisis that is ongoing.
The Post asks four seasoned entrepreneurs to describe what they have been through and their hopes of bouncing back.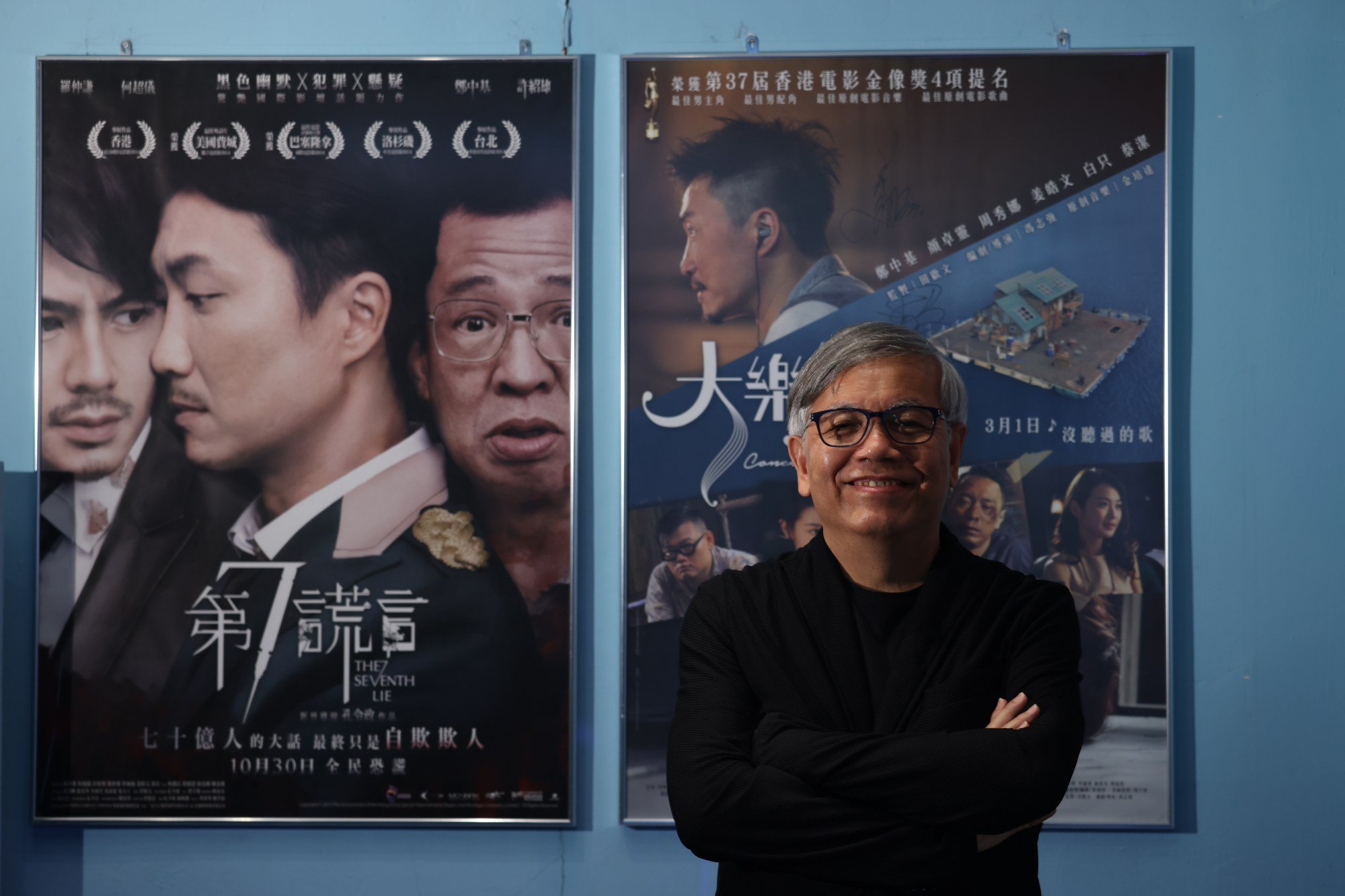 The filmmaker: 'I've never been so worried'
For more than a decade from 1996, Tenky Tin Kai-man was the trusted lieutenant of Hong Kong's "King of Comedy" Stephen Chow Sing-chi.
They worked together on films such as The God of Cookery, Shaolin Soccer and Kung Fu Hustle, all blockbuster hits.
Joining the industry at 18, Tin was an actor, production assistant and producer, and worked on several of Chow's films in the 1990s before becoming chief operating officer of Star Overseas Ltd, the company Chow founded in 1996, the year before Hong Kong returned to Chinese sovereignty.
"I was very ambitious and upbeat about Hong Kong's handover," Tin, 60, recalled. "I thought it would be a great opportunity to appeal to the masses in mainland China through our films which showcased the Hong Kong spirit."
Shaolin Soccer in 2001 and Kung Fu Hustle in 2004 combined Chinese martial arts with Chow's unique style of slapstick humour.
Both were released in the aftermath of a crisis – the first after the Asian financial crisis, the other after Sars. Both broke Hong Kong box office records, grossing more than HK$60 million apiece.
"At that time the movie industry was in a bleak situation so we hoped to deliver something positive, hopeful and inspirational to viewers," Tin said.
Despite their success, Tin found himself at a crossroads when Chow, like others in the film industry, made plans to move his production base to the mainland to tap the enormous mass market there.
Tin chose to stay in Hong Kong. He parted ways with Chow in 2009 and set up Ideas Workshop to make films on local topics and nurture budding artists.
It was a hard choice at a time when Hong Kong's film industry was heading downhill, and was a pale shadow of its heyday as "the Hollywood of the East" in the 1980s and early 1990s, when it churned out 400 films a year. More recent times have seen only slightly more than 20 Hong Kong films produced each year.
Over the next 10 years, Tin managed to make some successful lower-budget films such as Marriage with a Fool starring Alex Fong Lik-sun and Stephy Tang Lai-yan, and Undercover Duet with Ronald Cheng Chung-kei.
Then came the protests of 2019 and Covid-19.
"Many projects have been put on hold and delayed by the double whammy of the social unrest and the pandemic. I have been suffering losses of more than HK$1 million a year," he said.
He admitted that for the first time, he now doubted whether Hong Kong's film industry could survive the pandemic.
"I've never been so worried in the 42 years since I joined this industry," he said. "This time I am pessimistic, as I can't see a way out for myself and the film industry."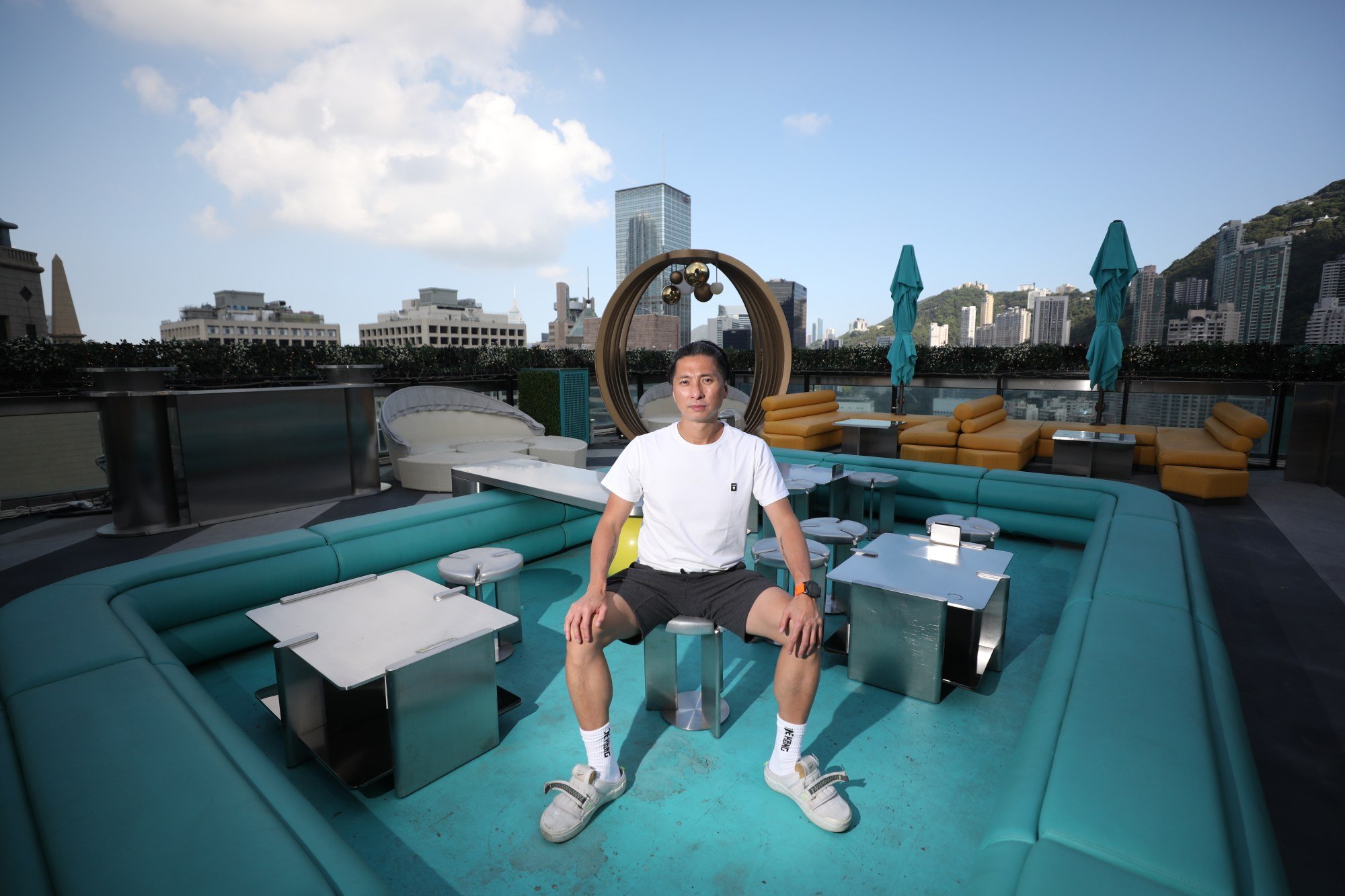 Nightspot owner: 'Hong Kong is a blessed place'
Ray Ng Shing-chun was a young lawyer who loved the nightlife and clubbing when the Sars epidemic hit Hong Kong in 2003.
A self-described optimist who sees an opportunity in every crisis, he and a group of friends opened a small bar in Central that year, calling it Fly.
When rentals plunged in the aftermath of Sars, they grabbed a 5,500 sq ft basement space that became available the following year in D'Aguilar Street, in the heart of nightlife hub Lan Kwai Fong.
It was the former premises of Disco Disco, a landmark in Hong Kong's entertainment scene in the 1970s and 1980s.
Ng, 51, and his partners shut down their first bar and named their new place Volar, which means "fly" in Spanish, creating an instant magnet for clubbers and celebrity spotters.
"Volar was almost double the size of Fly, so I got a pretty good deal," recalled Ng.
It packed in the crowds over the next decade, attracting the likes of singer Sting, media personality Paris Hilton, supermodels Naomi Campbell and Kate Moss, rappers Soulja Boy and Jay Park, and DJ Martin Garrix.
"During weekends, Volar was often packed with hundreds of partygoers. They had to squeeze together to get in," Ng said.
At its peak, the place raked in a monthly profit of HK$2 million.
Then it all changed in the second half of 2019, as anti-government protests rocked Hong Kong.
"This was a crisis for us. Our patrons stopped coming because they were afraid of running into protesters or tear gas fired by police. Our business dropped by 80 per cent," Ng said.
The final blow arrived with Covid-19, when nightclubs and bars were forced to close for months at a stretch. Volar closed for good when its lease was up in late March last year.
Never one to give up, Ng decided it was time to reinvent the business.
In August 2021, he took a lease on a 5,000 sq ft space at the top floor and rooftop of the 25-storey California Tower in Lan Kwai Fong, and opened a lounge called Faye – which sounds like "fly" in Cantonese.
"The rent here is 40 per cent lower than we were paying for Volar," he said.
Unlike Volar, which drew clubbers who partied until 6am, Faye is a chill lounge for patrons to relax in the evening.
Covid-19 restrictions meant Faye has operated for only six months since it opened, and has been losing money. But Ng is staying focused on the long term, as optimistic as ever.
"Hong Kong is a blessed place. Once it reopens, talent, investors and money will come back again," he said.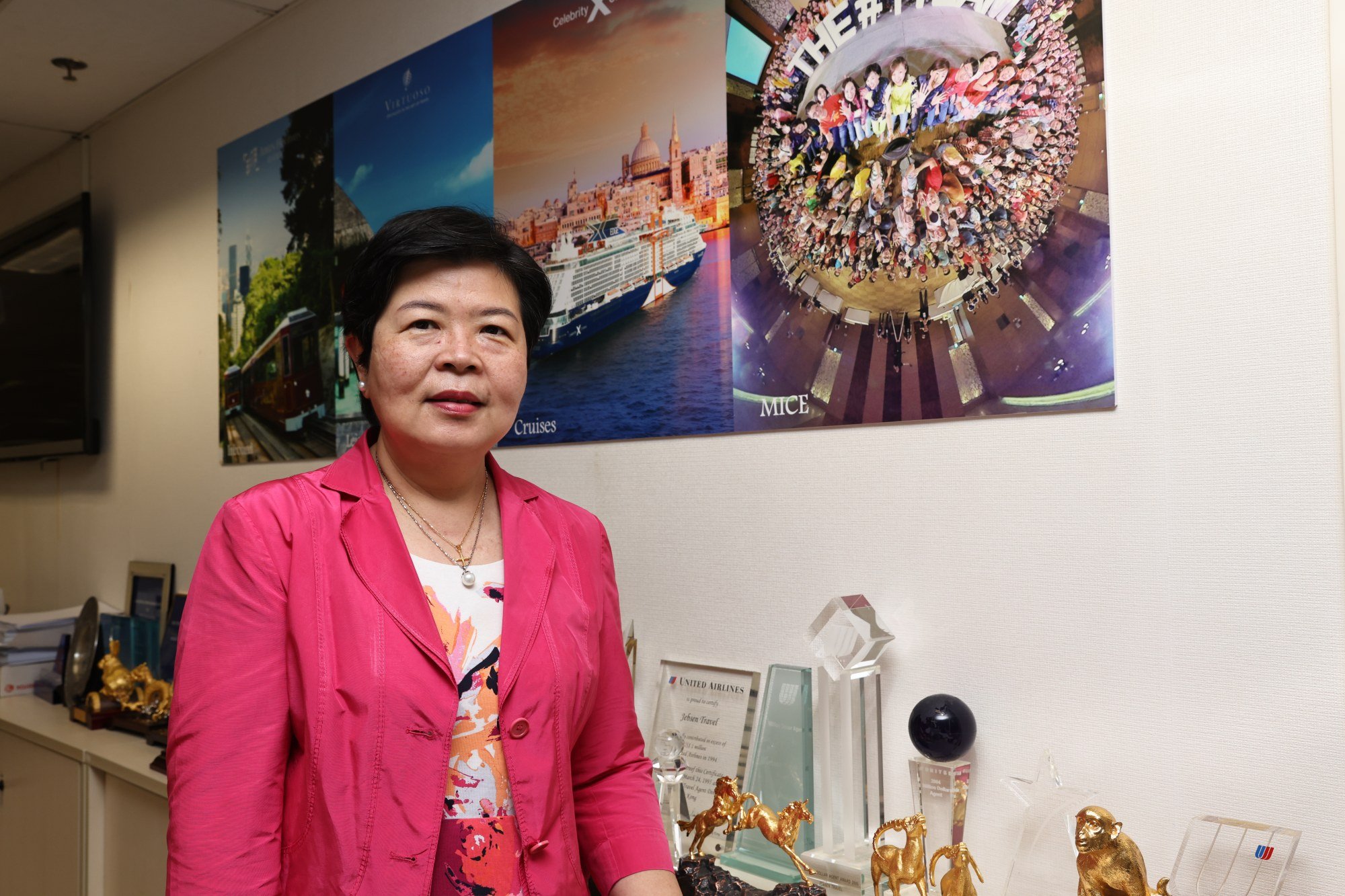 Tourism veteran: 'People will rediscover the joy of travel'
Lily Agonoy, 59, joined the tourism industry as an executive trainee after graduating in 1987 and her work has taken her around the world, to top destinations and famous hotels.
"I've felt lucky and happy to work in tourism," she said. "This industry fits me to a tee despite its many ups and downs."
But nothing prepared her for Sars in 2003, when tourism dried up.
"I was terrified. There was not a single air ticket sold in a week. This had never happened before," said the managing director of Jebsen Holidays, one of Hong Kong's most established tour firms. To rein in costs, she had to put 200 employees on unpaid leave.
Thankfully, the epidemic ended in a matter of months, international travel alerts on Hong Kong were lifted, and people started travelling again.
"There was an overwhelming demand for travel from August onwards and our employees had to work non-stop," she said. "We even got one month's bonus at the end of the year."
The golden era of tourism was to come, fuelled by an influx of mainland arrivals as Beijing allowed solo travel to Hong Kong, after previously only allowing group visits.
"Tourists were pouring onto the streets to snap up goods and splash out. Everybody in the industry was making good money," Agonoy said.
That changed with the social unrest of 2019, when strong anti-mainland sentiment among protesters put off visitors from across the border. Hongkongers travelled less too.
But it was Covid-19 which did the worst damage, as borders closed and visitor arrivals plunged 88.2 per cent year on year to just 3.5 million in the first five months of 2020.
Hong Kong-born Agonoy, who was raised in the Philippines and returned to attend college, became managing director of Jebsen Holidays in June 2020. Almost the first thing she had to do was slash manpower by two-thirds to just 40 employees, putting them on unpaid leave.
"Covid-19 is the biggest crisis I've encountered in my 35-year career. I lived in fear and had many nightmares last year," she said.
The firm has tried diversifying, including booking services for staycation packages and "cruises to nowhere", and running local tours, helicopter tours, and even offering online shopping for Japanese snacks and souvenirs.
"These side businesses help only a little as we are still suffering losses," she said. "But I still hold out hope that the tourism industry will recover as the pandemic will end sooner or later. People will rediscover the joy of travel."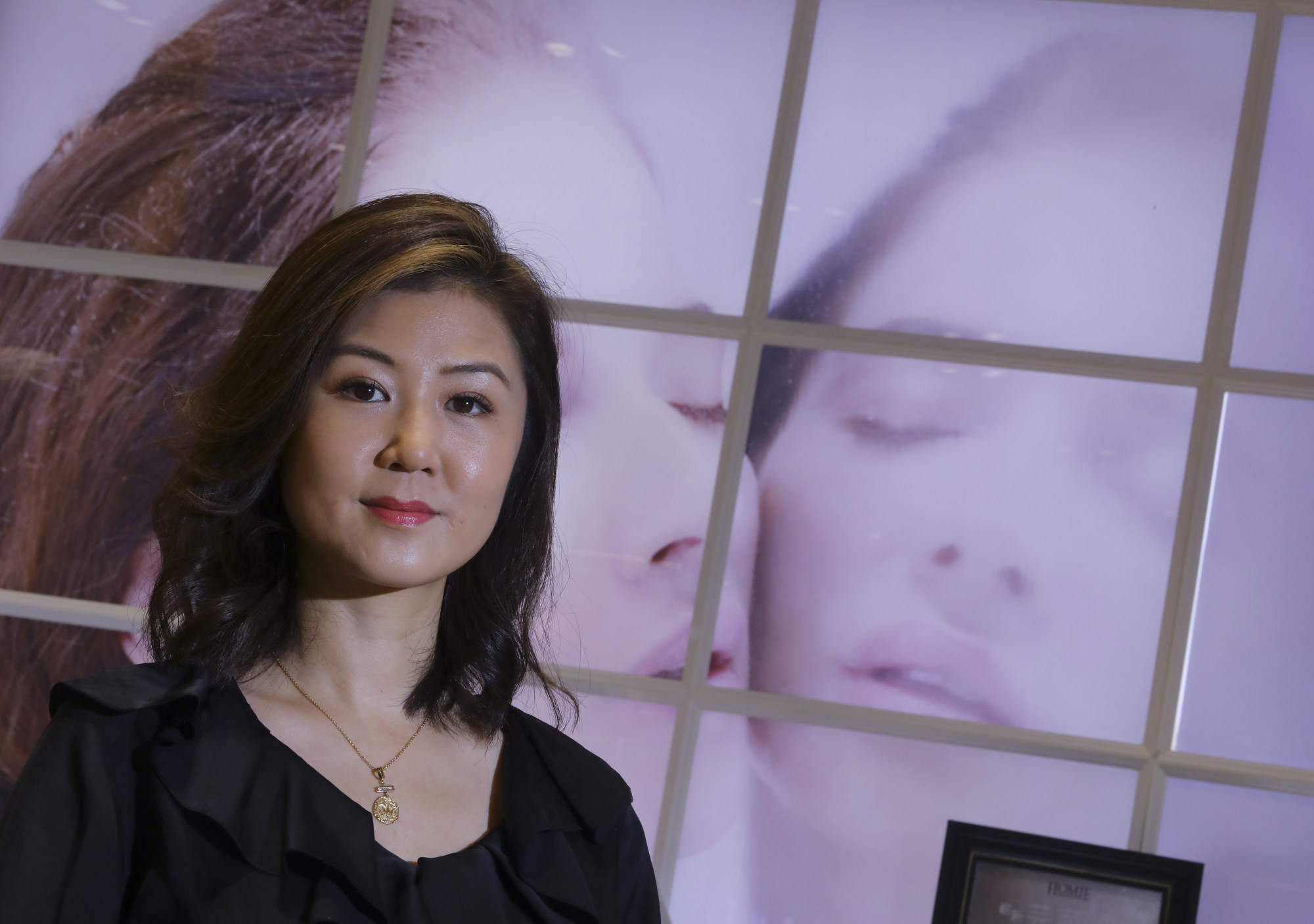 Beauty specialist: 'People always want to look good'
Former actress turned businesswoman Erica Yuen Mi-ming, 42, counts herself lucky to have sailed through all economic crises unscathed since setting up Mi Ming Mart Holdings Ltd in 2009.
The health and beauty products group, of which she is chairwoman and CEO, has expanded to 10 shops with 90 staff. It made a profit of HK$33 million in the 2020-21 financial year, bucking the trend of losses other retailers have faced through the Covid-19 pandemic.
A former Miss Hong Kong pageant contestant, Yuen started her group in the midst of a financial crisis when the city's economy was in tatters.
But she noticed that Hongkongers had become willing to spend more on improving their looks and dressing up, and realised that the state of the economy did not matter.
"It's a universal truth – people always want to look good and are willing to spend money on it," she said. "I also noticed greater social awareness for 'clean beauty' – beauty products with fewer chemicals – so I decided to go for it."
In 2008, the year before she launched her business, Yuen was a blogger and YouTuber sharing beauty tips with fans, some of whom began asking her to buy them an American product she introduced.
"The enthusiastic response from my viewers helped me realise that this could really be a business opportunity," she said.
Taking advantage of low rents during the economic downturn in 2009, she opened a small upstairs shop in bustling Causeway Bay selling skincare, cosmetic and health supplement products.
The rise of social media helped her grow her business, as she opened a new shop every year.
It was only when Covid-19 arrived in early 2020 that Yuen felt worried for the first time.
"I did feel panic in the beginning, as everything was so uncertain and people were staying off the streets," she said. "I had no idea about the magnitude and how long the pandemic would last."
She did not remain in a state of crisis for long. She decided to do more online, by partnering with e-commerce platform HKTVmall to sell her products.
Yuen admitted being affected by Hongkongers emigrating over the national security law, the loss of investor confidence and the sense of insecurity over the city's future.
But she added: "I won't quit Hong Kong, but I will seek to diversify and expand my business overseas."