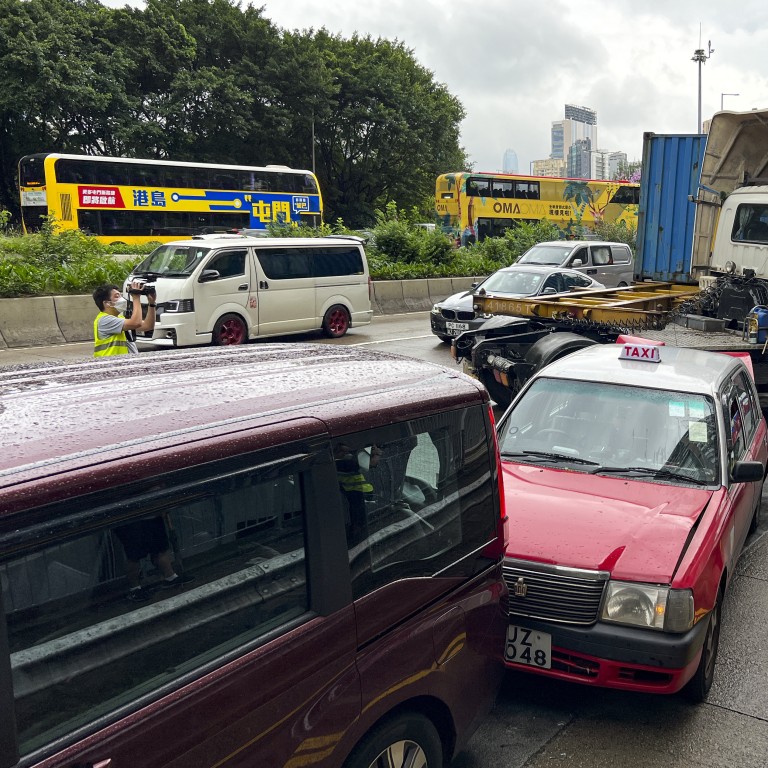 Out-of-control truck pins police car against barrier, crashes into 2 vehicles during Hong Kong morning rush hour
Constables escape serious injury but still taken to hospital
Accident causes traffic disruptions on Chatham Road
Two constables escaped serious injuries in a four-vehicle pile-up as an out-of-control truck pinned their police car against a road barrier and hit another two vehicles outside a university campus in Hong Kong on Tuesday.
The police car was travelling behind a taxi and a seven-seater vehicle outside Polytechnic University in the leftmost lane of Chatham Road South in Hung Hom when the crash occurred soon after 7.30am.
According to the force, the container truck, driven by a 66-year-old man, was travelling in the next lane, heading in the same direction towards Kowloon City.
"An initial investigation suggested the truck driver braked in an effort to slow down because of traffic conditions in front and it swerved to the left and hit the other three vehicles," a police spokeswoman said.
An online video shows the truck ramming into the police car and pinning it against the barrier before coming to a stop against the flow of traffic. Firefighters helped the two constables, aged 32 and 58, out of the police car.
The spokeswoman said the two officers complained of pain in their necks, legs and shoulders. They were sent to Queen Elizabeth Hospital for treatment. She said the other three drivers were uninjured.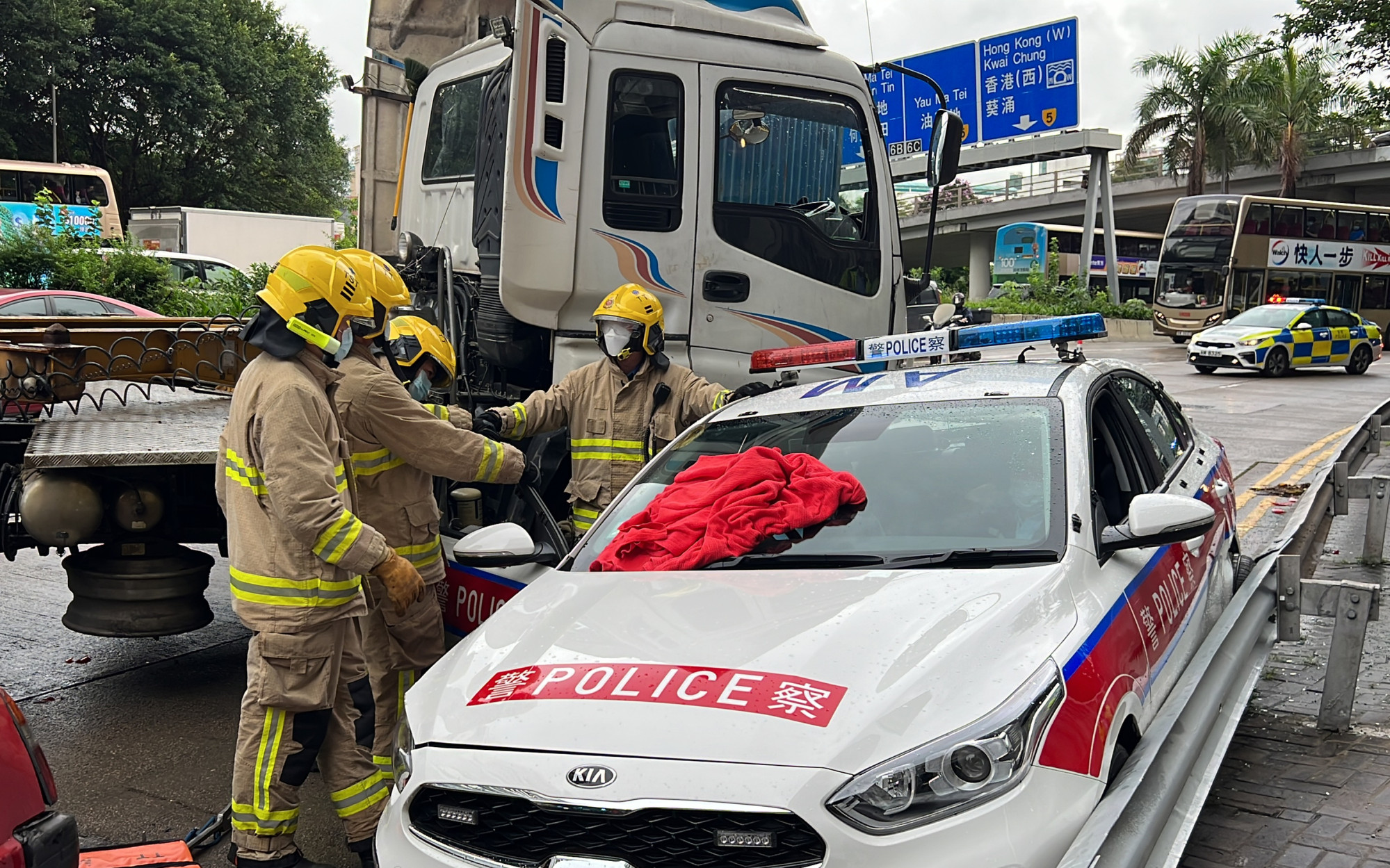 According to police, all four drivers passed a breathalyser test and no arrests were made. Officers from the Kowloon West traffic unit are investigating the cause of the accident.
Due to the accident, part of the Kowloon City-bound lanes of Chatham Road South were closed to traffic, according to the Transport Department. It said the lanes were reopened before 9.30am.
In the first four months of this year, 26 people died and 248 others suffered serious injuries in road traffic accidents.