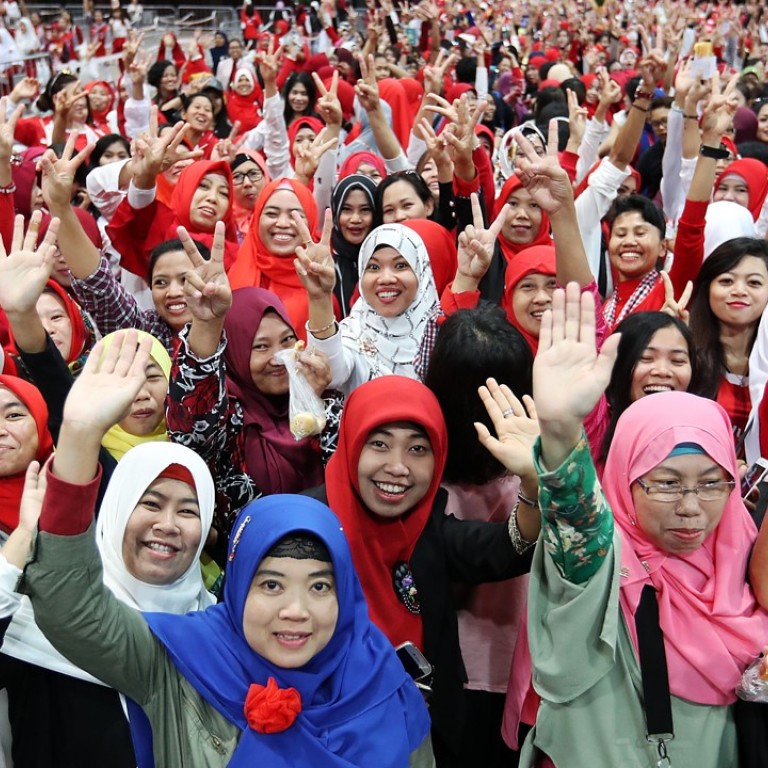 Hong Kong will need 600,000 domestic helpers in next 30 years amid demand for elderly care, labour chief says
Adding to complexities is the concern that wider hiring policies and better wages on the mainland will cause exodus of such workers from city
Hong Kong needs a fresh wave of 240,000 domestic helpers in the next three decades to take care of a rapidly ageing population, ­according to the labour minister, who has warned of a significant impact as the mainland opens up to workers from the Philippines.
In a wide-ranging interview with the Post, Secretary for Labour and Welfare Dr Law Chi-kwong said that if wages for domestic helpers on the mainland were double those in the city, half of Hong Kong's 190,000 Filipino helpers would leave to seek work across the border.
While the Labour and Welfare Bureau is actively exploring new markets such as Cambodia and Myanmar and increasing efforts to tap into existing ones such as Bangladesh to cope with growing demand, Law expressed "hesitation" and "concern" over accepting Vietnamese domestic helpers. He pointed to the "large" numbers of illegal Vietnamese immigrants in the city.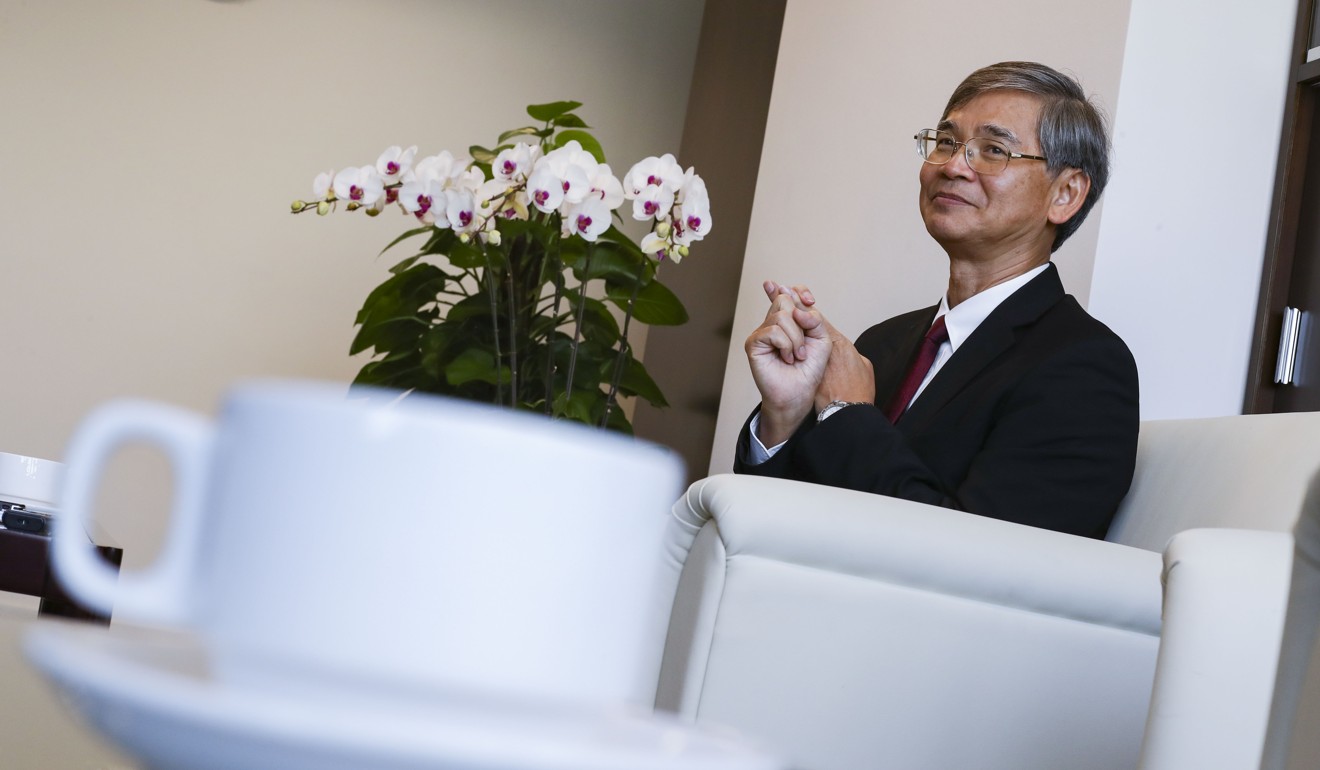 Law also said: "Today we have 360,000 foreign domestic helpers. Because of an ageing population, 30 years down the road, that demand will grow to 600,000. That means an additional 240,000 foreign domestic helpers [are needed], just for looking after the elderly."
According to government projections, the number of Hong Kong residents aged 65 or older is expected to climb from 1.16 million last year to more than 2.37 million by 2036 – comprising 31 per cent of the population in that year.
Adding to the problem, reports have suggested that the mainland government was planning to allow its citizens to hire Filipino workers for HK$15,500 a month – almost four times the minimum wage for domestic helpers in Hong Kong.
Philippine labour undersecretary Dominador Say earlier confirmed that the Chinese embassy in Manila had approached him on the matter but the reported figures were incorrect.
At present, only foreigners, as well as people from Hong Kong and Macau, are allowed to hire domestic helpers from overseas in some mainland cities.
Law said that the possibility of hiring Filipino domestic helpers was appealing on the mainland because of "the population size, the number of billionaires there, and the attractiveness of having a foreign domestic helper who can speak English".
"Just in case the salaries [mainlanders] are willing to pay are double those of Hong Kong, then definitely I [think] that almost half of our current 190,000 foreign domestic helpers from the Philippines will be gone. That would be a very significant impact."
He also revealed that the first group of 1,000 Cambodian domestic helpers expected to arrive later this year have to pay HK$16,000 in placement fees to recruitment agencies – the highest in the region.
The Philippine government has a no-placement fee policy while Indonesian authorities allow about HK$13,500.
"We have expressed our concern [to the Cambodian government]. HK$16,000 is on the high side. It is close to four months of salary," Law said after he visited Cambodia in August.
With the debt Cambodian domestic helpers will face even before coming to Hong Kong, Law said he suggested to agencies there not to recruit locals who were on the extreme end of the poverty spectrum.
As for Myanmar, Law said its government was interested in sending their citizens to Hong Kong not only as domestic helpers but also as workers in other industries.
"I am not particularly interested to recruit Myanmar helpers [for elderly care in Hong Kong homes] at least for the time being," he said, adding that such jobs required certain levels of skills and languages.
On Vietnam, Law said the Hong Kong government needed more cooperation from Hanoi to help deport current illegal immigrants.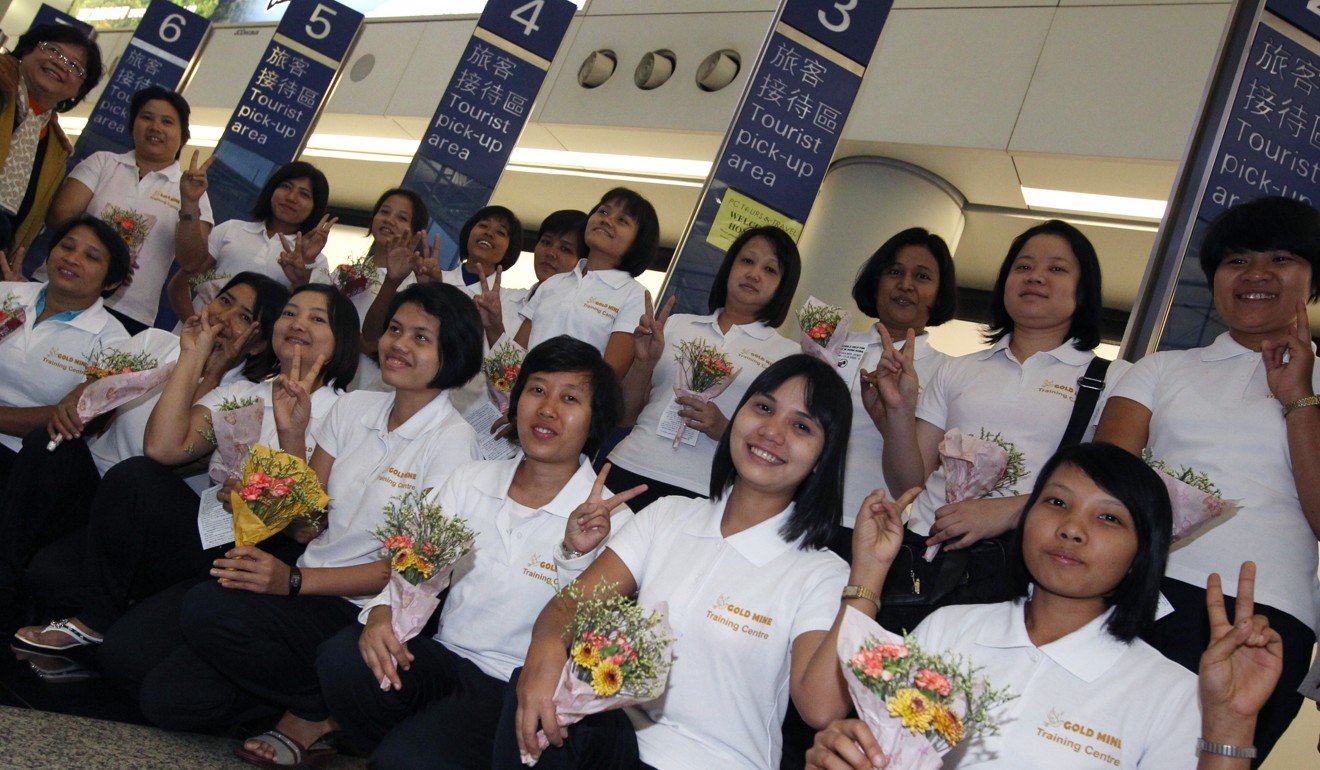 "If you read the recent news about illegal immigrants coming to Hong Kong, a very large chunk of them are Vietnamese," he said. About 2,000 Vietnamese are overstaying in the city, according to Vietnam's consulate.
Teresa Liu Tsui-lan, managing director of Technic Employment Service Centre, said domestic helpers are now getting paid about HK$7,000 a month on the mainland.
She said she doubted that Hong Kong's Filipino domestic helpers would flock to the mainland as it was unlikely that they would be offered two to four times their current wages.
Liu said that if the city needed 600,000 domestic helpers in the next 30 years, the government would have to ensure they live with their employers so that they would not drive up rents.
This article appeared in the South China Morning Post print edition as: Hong Kong in need of extra 240,000 domestic helpers