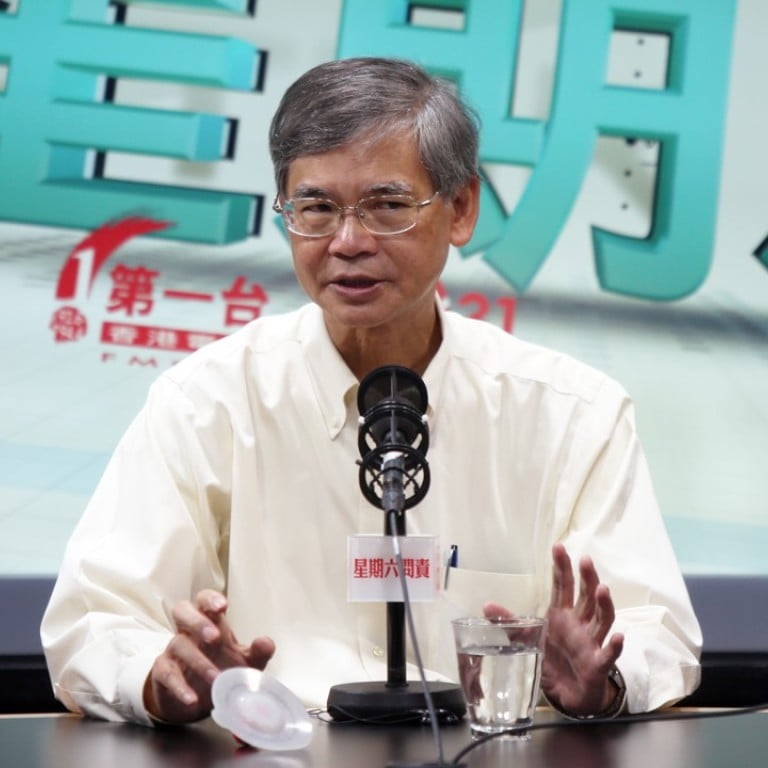 Elderly in Hong Kong encouraged to volunteer, in return for care later, in 'time bank' projects
Labour minister says some local NGOs were encouraged to study feasibility of concept, citing models in Britain and Sweden
The Hong Kong government is happy to help non-government organisations that come up with "time bank" projects to inspire more elderly people to volunteer, the city's labour chief revealed on Saturday.
Secretary for Labour and Welfare Law Chi-kwong told a radio programme he had encouraged some local NGOs to study the feasibility of the reciprocity-based, work trading concept as he noted many people nearing retirement could still participate in a wide range of activities.
"The number of people aged between 55 and 59 has now surpassed other age groups in Hong Kong," Law said. "They are retiring in a few years."
Citing time bank models in
Britain
and Sweden, he said he believed volunteers could save the hours they contributed and put them in a "bank" to be redeemed later when they get older and need care services.
"The elders would then receive the care services with an easy conscience," Law said, noting Hong Kong lacked time banks, which track hours of service performed and earned. The city instead has labour vouchers that must be redeemed within a short amount of time for goods and services.
Long-term arrangements would be needed for time banking and it was not something the government could put forward in a short time, he added.
"But the government is pleased to help to set it up if some NGOs have some thoughts on that," he said.
Many of the people who come to work as domestic helpers in Hong Kong are from the Philippines.
The labour minister said the Philippine government did not tell him about the move beforehand. He had since contacted the country's consulate about the issue, he added.
He said he believed no local families had been involved in illegal hiring and hoped the authorities would lift the ban as soon as possible.
Watch: Hong Kong rejects domestic helpers' appeal for permanent residency
Law earlier told the Post the government was considering a subsidy to help elderly single people living in rental flats hire domestic helpers.
Elaborating on the idea on Saturday, Law said for this group of elderly carers it would be better to provide training in Hong Kong, either for new arrivals or those already working in the city as domestic helpers. This approach would guarantee training standards and prevent agencies from charging unreasonable fees and forcing carers into large amounts of debt, he said.
This article appeared in the South China Morning Post print edition as: Minister floats 'time bank' idea for elderly