Israel
Get more with myNEWS
A personalised news feed of stories that matter to you
Learn more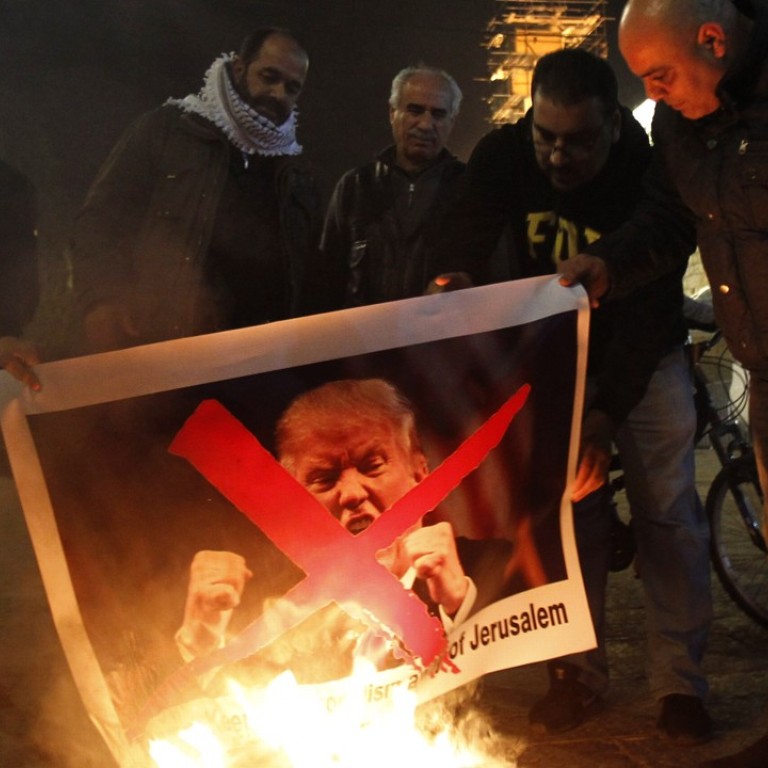 Why is China so worried about Trump recognising Jerusalem as Israel's capital?
Beijing has close ties with both Israel and Palestine, and tension in region could hamper its investment plans
China anticipates more conflict in the Middle East following the United States' move to recognise Jerusalem as Israel's capital, which in turn would disrupt its investment plans in the region, diplomatic observers said.
Beijing has extensive economic and military relations with Israel, but also maintains close ties with Palestine.
China's foreign ministry spokesman Geng Shuang said on Wednesday that President Donald Trump's plan would trigger an escalation in tensions.
"The question over the status of Jerusalem is complicated and sensitive," Geng said. "All parties should be cautious in order to maintain peace. All parties should avoid shaking the long-term foundations of solving the Palestinian issues, and avoid creating new divisions in the region."
China supported the Palestinians in building an independent and fully sovereign state, taking the 1967 borders as the basis and with East Jerusalem as its capital, Geng said.
The US was expected to announce its recognition of Jerusalem as Israel's capital on Wednesday, which would make it the first nation to do so since the founding of the State of Israel in 1948.
China and Israel established diplomatic relations only in 1992, but the two had begun military cooperation in 1979.
The hi-tech arms and equipment bought from Israel have aided China's military development in recent decades, and Beijing is now interested in buying other advanced technologies, in sectors such as agriculture and clean energy, from the Middle Eastern nation.
Trade between the two countries has accelerated rapidly since the start of the millennium, rising to US$11.4 billion in 2015 from just US$1.1 billion in 2000. China is now Israel's third-largest trading partner after the US and the European Union, and its second-largest export destination.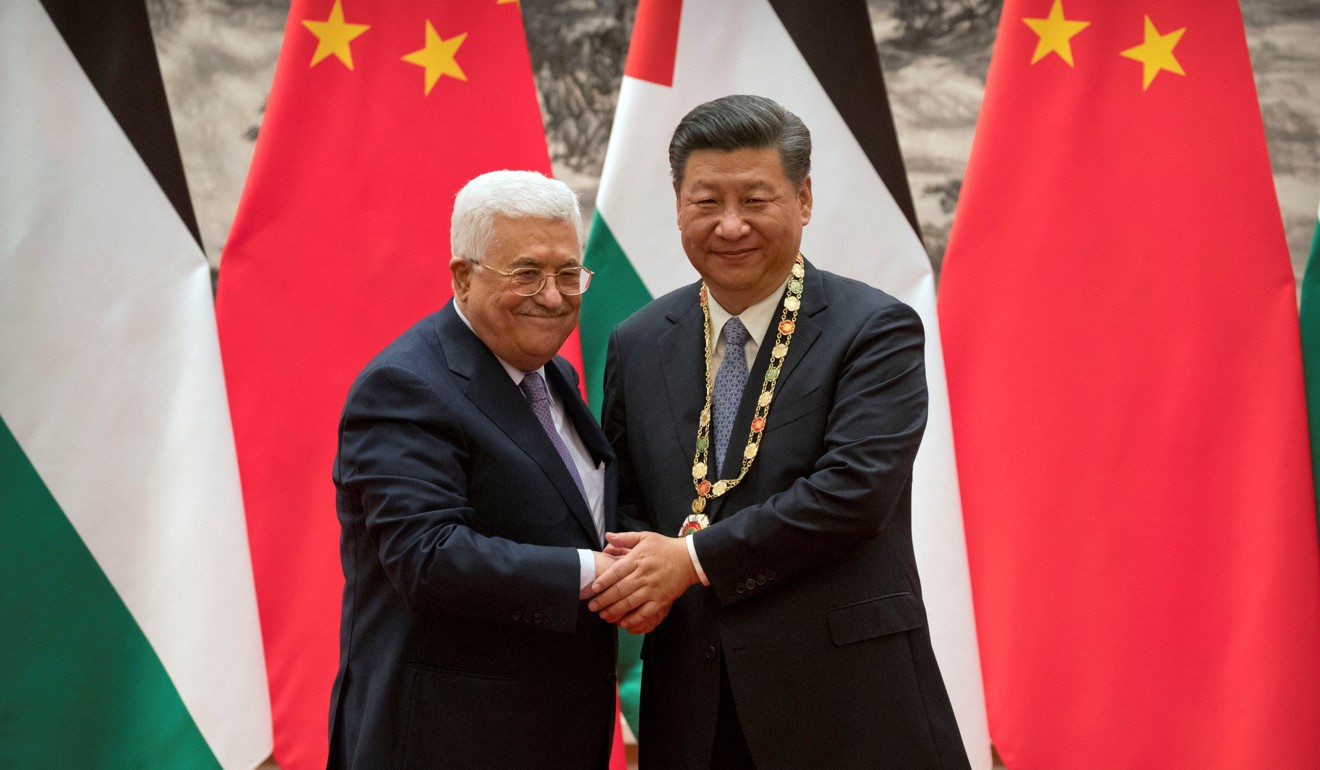 As China attempts to expand its reach into the Middle East through its "Belt and Road Initiative" – a massive programme initiated by Beijing to build trade and infrastructure links across Asia, the Middle East, Africa and Europe, any turbulence between Israel and Palestine would be a cause for concern, Li Guofu, a researcher at the China Institute of International Studies, said.
"It's not just that the Palestinians will protest, or even use violence," he said. "This [relocating the US embassy] would stir up anti-America sentiment in the Middle East and fuel Islamic extremism, which would have a negative impact on the global counterterrorism effort."
As a holy city for Jews, Muslims and Christians, defining Jerusalem's status is one of the most contentious and sensitive issues in the Middle East. Israel, which controls the city, claims Jerusalem as its indivisible capital, while Palestinians want East Jerusalem as the capital of a future Palestinian state.
Leaders from around the world have expressed their opposition and concerns to the United States' expected move.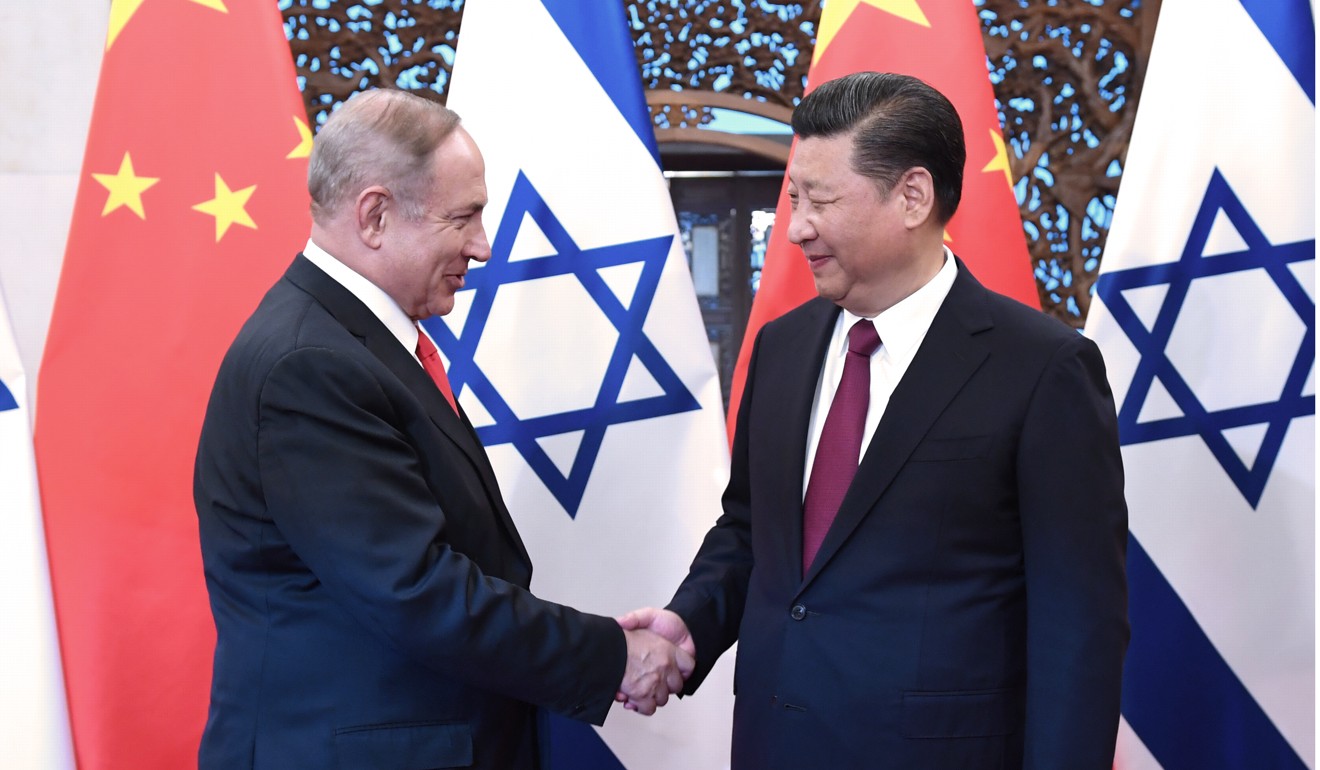 Li said that European countries were unhappy with Washington's plan, which threatened to undermine the US' relations with Europe.
"They believe this goes against Europe's interests, and will increase divergences within Nato," he said.
For its part, China has long supported the Palestinians politically. It was among the first group of countries to recognise the state of Palestine in November 1988, and has on several occasions voted in its favour at the United Nations, including in 2012 when the state was granted non-member observer status.
In July, when he met with visiting Palestinian President Mahmoud Abbas, China's President Xi Jinping put forward a "four-point proposal" emphasising security for both Israel and Palestine and calling for more international coordination and development in the region.
The unilateral move by the Trump administration – following a promise made to pro-Israel voters during the presidential election campaign – would not change China's position on the issue, or its relationships with Israel and Palestine, an observer said.
"Now is a good time for Trump to do it," Xiao Xian, vice-president of Yunnan University and an expert on Middle East affairs, said.
"Despite the strong words [from Arab leaders] actual opposition to the move is likely to be weak as major Arab countries are struggling with their own internal troubles," he said.