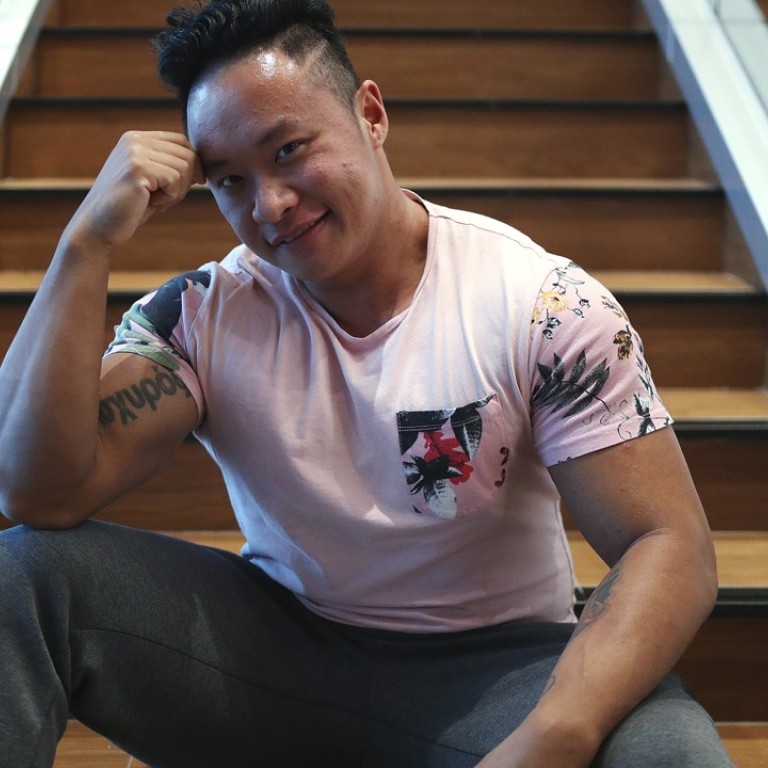 How a Hong Kong 'genderqueer' bodybuilder is fighting discrimination – with compassion
Lawyers, activists and community in city think there is still a long way to go for the advancement of LGBT rights
But lawyers, activists and members of the transgender community insist there is still a long way to go, despite the 2013 Court of Final Appeal ruling which granted a transgender woman, W, the right to marry her boyfriend – a landmark move for Hong Kong LGBT rights at the time.
Since then, two female transgender tourists have been refused entry at the airport and transgender women have been found to be
cruelly detained in male prisons
as recently as 2016.
Alarming mental health statistics involving this minority group also echo the struggles they face. Almost two thirds of transgender people in Hong Kong have previously contemplated suicide, while nearly a fifth of them had attempted suicide, according to a 2016 survey conducted by academics such as Dr Suen Yiu-tung of Chinese University's gender studies programme.
Are Hong Kong's laws outdated?
It is "extremely difficult" for a transgender person to gain legal recognition in Hong Kong today, according to leading human rights lawyer Michael Vidler, who represented W and the three transgender men in court.
To be issued an identity card in their acquired gender, a transgender person must first undergo sex reassignment surgery – a move that "offends basic human rights principles".
"You shouldn't have to give up your right to bodily integrity to gain the right to marriage or recognition, for example," he says.
Hong Kong's cumbersome legal system has been slow to develop any form of comprehensive gender identity legislation, opening transgender people up to further discrimination, according to Vidler.
He recommends that the government follow in the footsteps of countries like Malta, Denmark, Finland and Argentina, where legally changing gender is a matter of a "simple, statutory self-declaration" overseen by a legal body – without the need for surgery.
"What Hong Kong should be doing is introducing the most appropriate, up-to-date legislation rather than something that is automatically out of date," he says.
The "genderqueer" bodybuilder
"I understand gender identity as a continuous process of becoming," recalls competitive bodybuilder and gender studies scholar Law Siu-fung. "I did not wake up one day and think 'I am genderqueer!'"
The term "genderqueer" originated from the United States, and refers to someone who identifies with neither gender, both or a combination of the two.
Born female, 27-year-old Law identifies as male in social settings but competes in bodybuilding tournaments as a woman.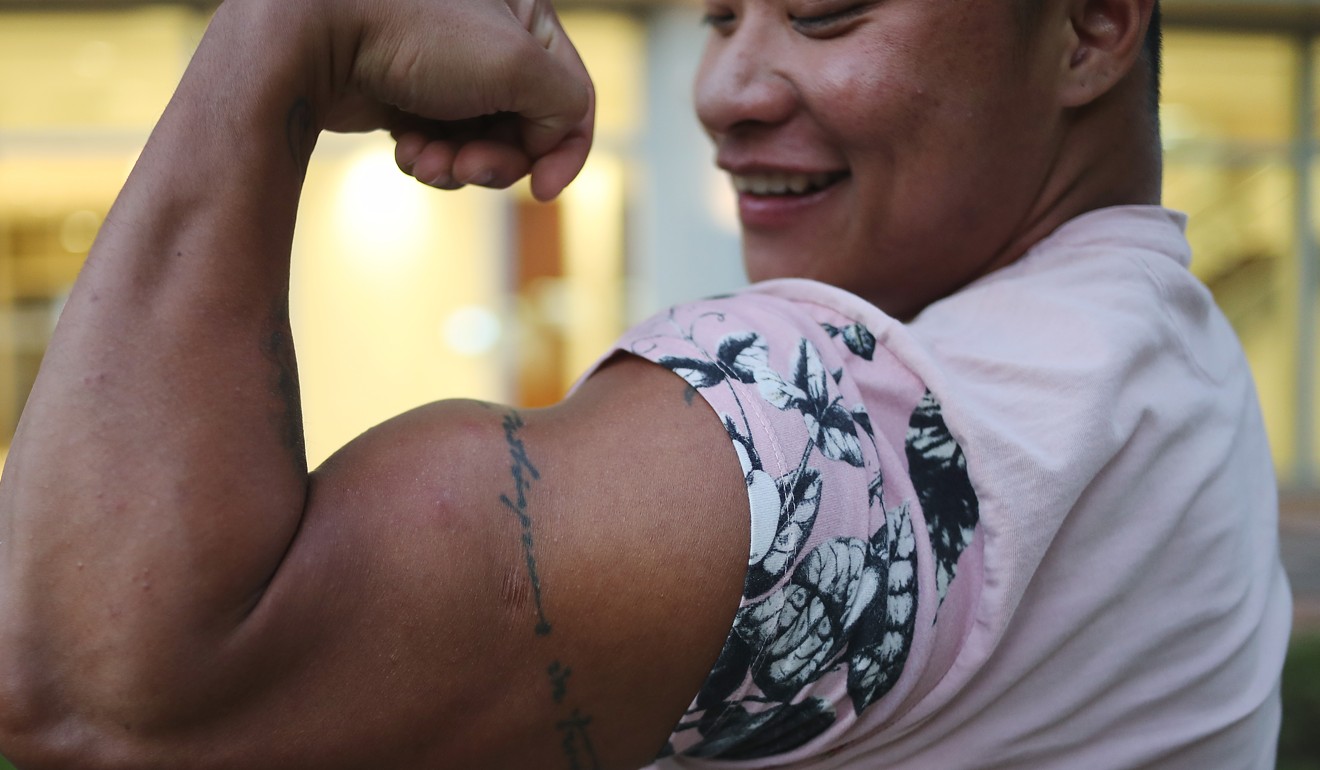 It has taken years of learning and self-discovery for Law to reach a point where he is finally comfortable in his gender expression.
As a woman, Law thought he was lesbian until the age of 18, when his then-girlfriend introduced him to the LGBT rights movement and the term "transgender".
"At that time, Hong Kong didn't have any discussions about transgender people, but called them cross-dressers or perverts [in the media]," he says.
"I realised I was a transgender man, and came out to my university department and friends. I started to engage in advocacy because I realised there weren't many [transgender] people who could speak fluently about their own experience."
However, Law's extensive academic research into transgender studies, coupled with taking up bodybuilding in 2014, led to an epiphany: he did not completely fit in with the mainstream transgender culture in Hong Kong.
"I knew from the very beginning that I did not want any surgeries. Not only because of the health risks, but I don't like the scars, so it's a very personal issue for me," he says.
"I started to do more research into female bodybuilding and fell in love with it. It was inspiring to see that women could build such a masculine physique too."
The thrill of competing, plus his pride in being able to wear a bikini on stage, made Law more comfortable with his female identity. "I realised I was genderqueer because I was less concerned about being manly all the time."
Despite the quiet approval of his family, friends and colleagues, Law still faces discrimination from members of the public on a regular basis. It is worst when he uses the female changing rooms at gyms since he competes as a woman.
"I end up arguing with strangers about my gender identity. Once, when I was showering in the gym, someone tried to flip the shower curtain to see," he says.
Law has also been rudely interrogated by gym staff who suspected that he was a peeping Tom in the women's changing room. Once, someone even tried to call the police on him, but he was let off since his Hong Kong identity card states he is female.
In the face of verbal abuse, Law uses a surprising tactic: compassion.
"I think a lot of discrimination stems from misunderstanding or ignorance. The worst thing is people who do not want to listen and argue with me instead.
"The more I talk to them, I realise they're not afraid of me, but they're more affected by some cultural construct of men as being different."
Law wholeheartedly supports establishing a gender recognition law in Hong Kong, adding that many people want to see a non-binary gender option too, such as in California and Germany.
"We need to protect the basic rights of transgender people, especially those who have undergone all these painful surgeries to be who they really are," he says. "A lot of them just want to live a normal life with kids and marriage. It's the same as everyone else."