Close to one in five ethnic minority individuals in Hong Kong are living in poverty, government report shows
Even after taking into account government subsidies or welfare allowances, the poverty rate for ethnic minorities was higher in 2016 than in 2011
Poverty among ethnic minority groups in Hong Kong has worsened, with almost one in five people living below the poverty line, according to a government report released on Wednesday.
The data showed the poverty rate among ethnic minorities hit 19.4 per cent in 2016, up from 15.8 per cent in 2011.
Even after taking government subsidies or welfare allowances into account, some 36,800 ethnic minority individuals were living under the poverty line, with a poverty rate of 14.5 per cent.
In 2011, there were 26,800 still living under the poverty line despite public welfare, with a poverty rate of 13.9 per cent.
The data was included in the Hong Kong Poverty Situation Report on Ethnic Minorities 2016, which was tabled for discussion at Wednesday's meeting of the Commission on Poverty.
Hong Kong draws its poverty line at half the median monthly household income according to household size. Those living below the line are considered poor.
In 2016, the median monthly income was HK$4,000 (US$512) for one person, HK$9,000 for a two-person household, and HK$15,000 for three people.
According to the 2016 population by-census, there were about 264,000 ethnic minority individuals in Hong Kong, excluding foreign domestic helpers, making up about 3.6 per cent of the local population. South Asians, comprising Indians, Pakistanis and Nepalis, were the largest group – or about 30 per cent – of ethnic minorities in the city.
According to the poverty situation report, some 39.3 per cent of the "poor" ethnic minorities were born in Hong Kong. Some 74.5 per cent of them were "economically inactive".
According to its analysis, the government said, even if these individuals were employed, they could usually obtain only low-paying jobs due to "low educational attainment and skill levels".
Of those with work, some 38 per cent had only lower secondary level eduction, while 36 per cent had taken some courses or had up to upper secondary level education.
"Additionally, with generally larger household sizes, such employed members had to shoulder the family burden alone, which rendered it more difficult for them to move out of poverty even with employment," a government statement said.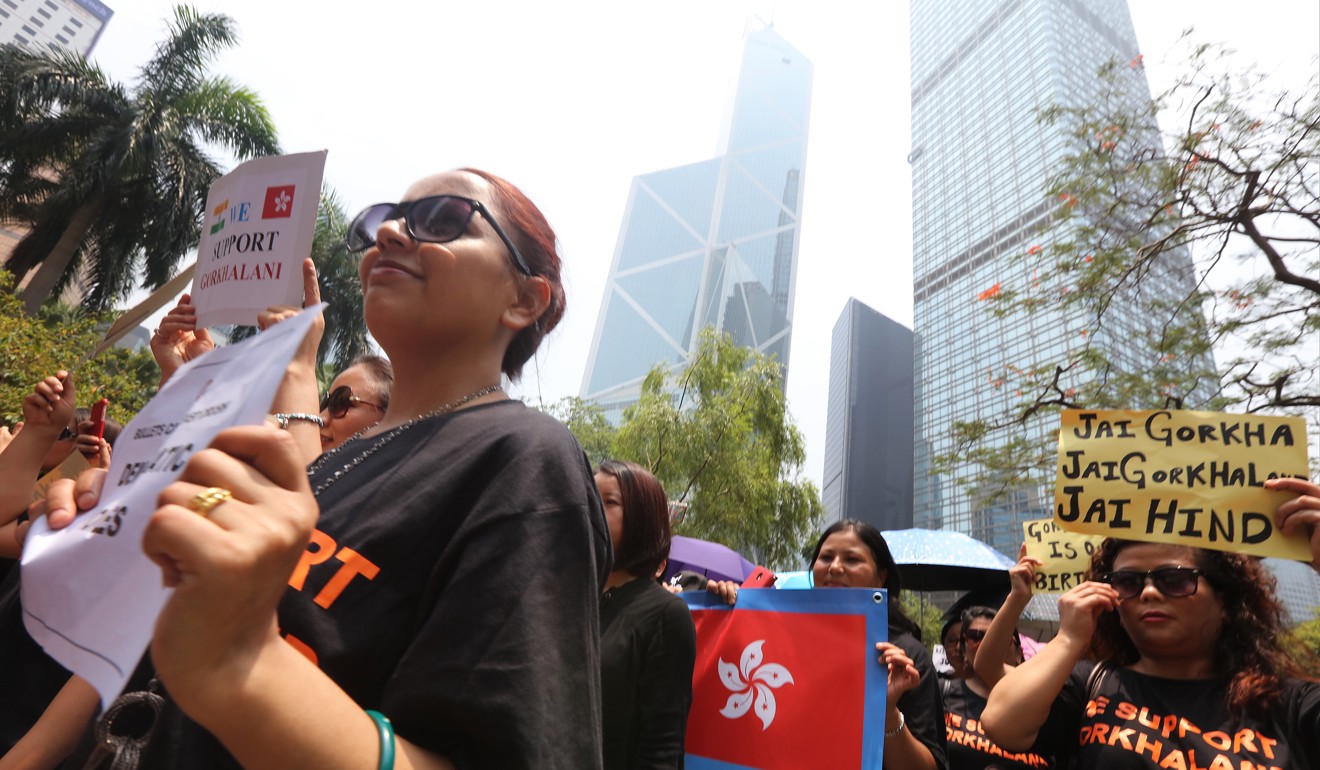 About 35 per cent of the "poor" ethnic minority households had at least four people, according to the report. Slightly over half of these "poor" households had dependant children.
Chief Secretary Matthew Cheung Kin-chung, who is also the chairman of the Commission on Poverty, said the government and the commission attached great importance to the livelihoods of ethnic minorities.
He promised that the government would step up efforts to make sure they were aware of and used public services to improve their welfare.
"Hong Kong is home to the ethnic minorities living here. The government has all along been providing support measures covering various areas to facilitate the integration of ethnic minorities," Cheung said.
He noted that a series of measures, including the working family allowance, could give more ethnic minority families a leg up.
Ann Tam of the Hong Kong Community Network's Link Centre, which serves ethnic minorities in Kwai Tsing, said the language barrier was a major obstacle for them to get jobs in the city.
"It is particularly so for women," Tam, whose centre sees many Pakistanis, said.
"The Muslim gender gap in education remains big. So, many of them are not well-educated. Even though they do not mind taking manual jobs like washing dishes, some can't communicate well in Cantonese and so employers are reluctant to hire them.
"Also, some women may have to take care of children at home and thus can't do full-time work. It may sound pessimistic but it is really difficult for them to get out of poverty," Tam said.