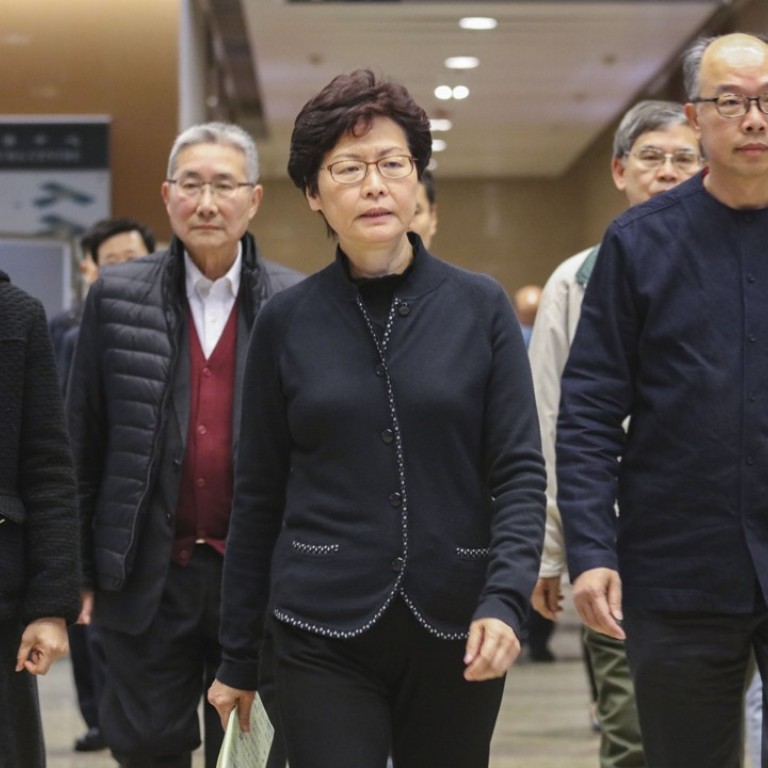 Families of the dead in Hong Kong bus crash tragedy to get HK$300,000 donation, city's leader Carrie Lam says
Announcement comes as officials face mounting pressure to call off fireworks display for Lunar New Year
Each family that lost a loved one in Hong Kong's fatal bus crash on Saturday will receive a HK$300,000 donation from local charities, the city's leader has said, while those severely injured will get at least HK$150,000.
The announcement by Chief Executive Carrie Lam Cheng Yuet-ngor came as her administration faced mounting pressure to call off a major fireworks display over Victoria Harbour to celebrate Lunar New Year.
Six local charitable organisations – including the Tung Wah Group of Hospitals, Po Leung Kuk and Lok Sin Tong – have donated a total of HK$11 million to help those affected by the tragedy, while the Hong Kong Jockey Club has donated HK$10 million.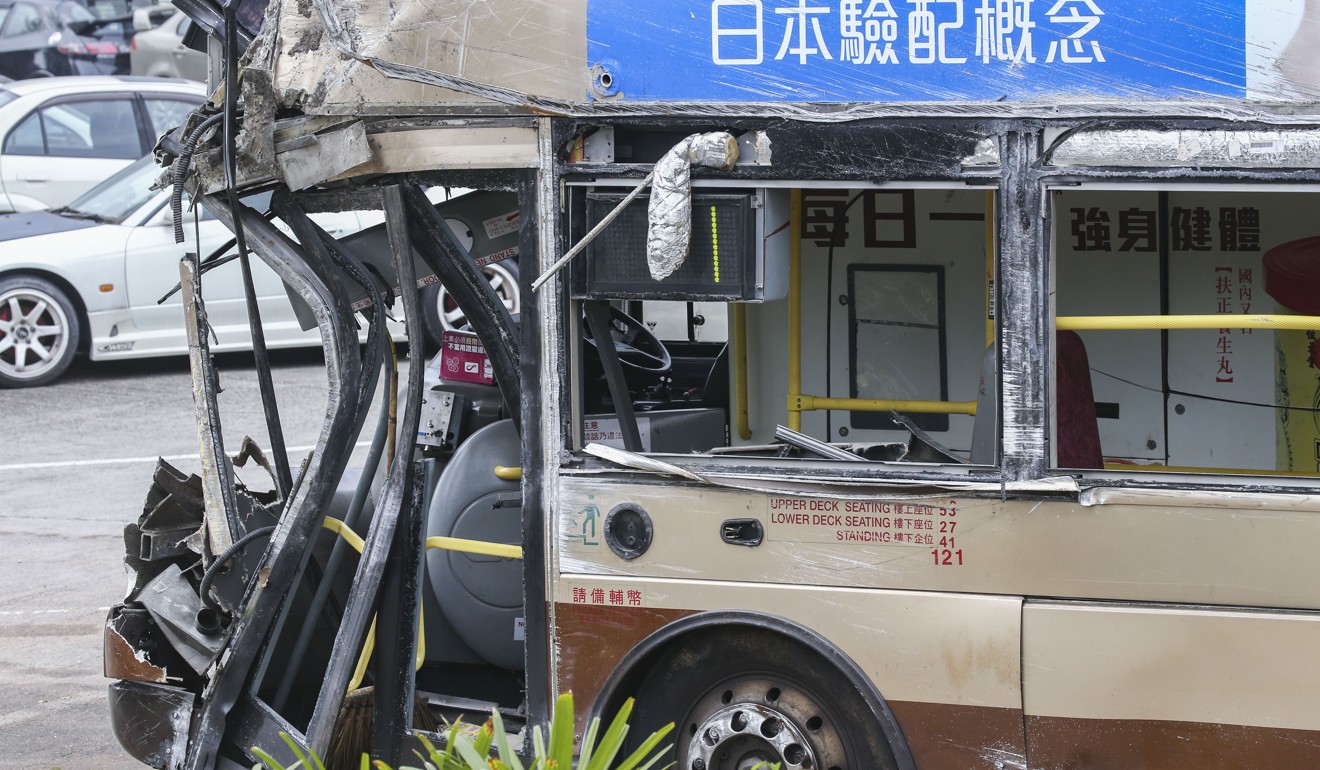 "The designated social workers from the Social Welfare Department will follow up on the case and issue this assistance to the families in one go," Lam said on Sunday after leading a cross-departmental meeting of government officials. "We do not want to see those affected families still having to figure out how to apply for this assistance."
Lam refused to comment on the cause of the crash, only saying a probe was under way led by bus operator KMB and the police. A commission of inquiry would come up with a report in a few months' time after investigations led by a judge and experts, she said.
Meanwhile, several opposition pan-democrat lawmakers, including Democratic Party chairman Wu Chi-wai and Eddie Chu Hoi-dick, urged the government to cancel the Lunar New Year fireworks display set for next Saturday. The date will be the seventh day after the tragedy, on which many Chinese believe the spirit of a newly deceased person will return home to bid a final farewell to loved ones.
"At this moment, the government should do its best to reflect and express condolences," Wu said. "I agree that the fireworks should not go ahead."
But Lam on Sunday stopped short of agreeing with that suggestion.
"The government's priority now is to provide the best assistance to the families of the deceased and treatment to the injured," she said.
Separately, labour unions lashed out at the government for failing to address concerns over pay and working hours, five months after another fatal bus crash in Sham Shui Po.
Kwok Wai-kwong, chairman of the Kowloon Motor Bus Staff Union, which is affiliated with the Confederation of Trade Unions, said they had recently pressed transport officials for answers regarding a review of guidelines and policies promised after the last crash, but had not been given concrete answers.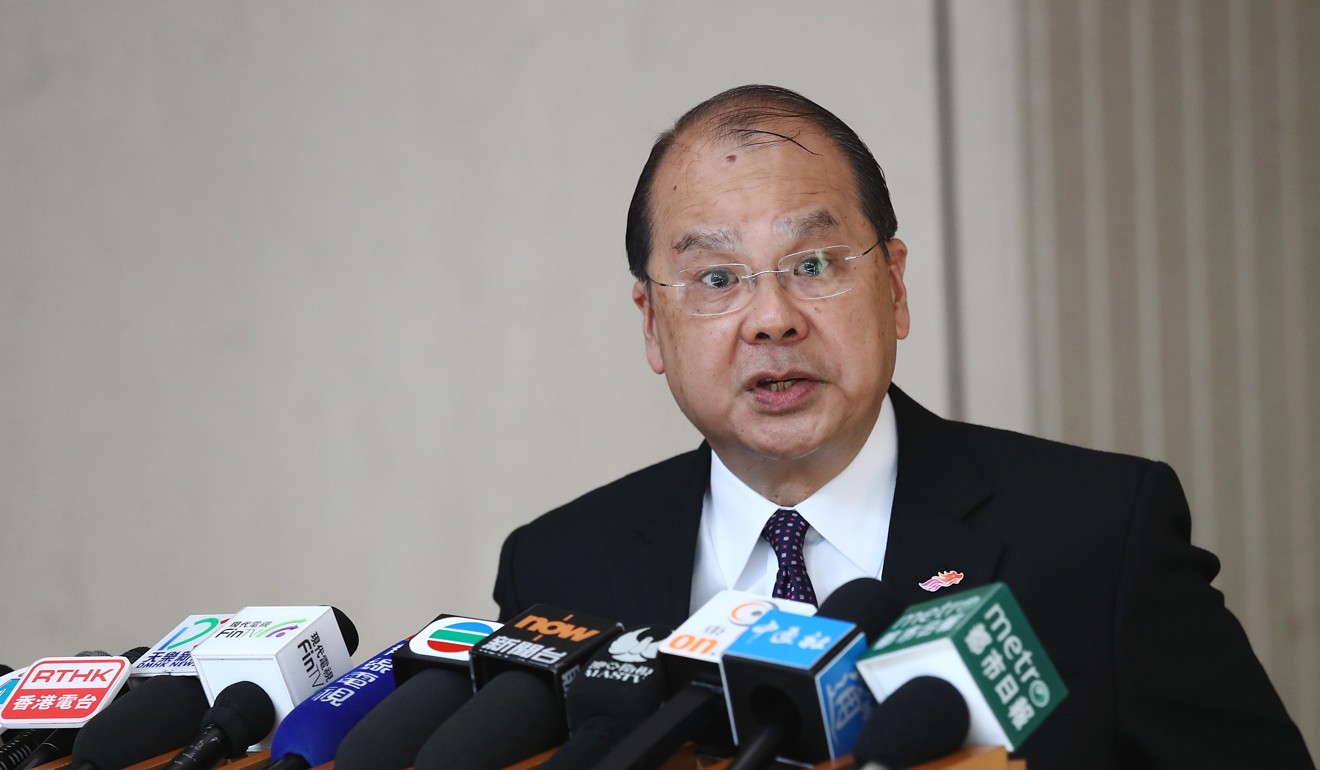 Chief Secretary Matthew Cheung Kin-chung had pledged to review the guidelines and called for tighter rules on overtime.
The union said it was saddened by Saturday's incident. While human factors did play a role, the accident also reflected a "failure of the system" and a lack of regulation over part-time work, it said.
Kwok slammed KMB for hiring too many part-time drivers, which he said had compromised the quality of service. 
"Full-time salaries are not enough to make ends meet so many drivers find a different full-time job and come back to work only part-time," Kwok said as he took part in a protest at the operator's headquarters on Sunday. 
"We started to flag this problem to the Transport and Housing Bureau in 2012, when we realised the problem was getting more and more serious," Kwok said. "[A driver's] physical condition, mental state, fatigue ... None of these are regulated [for part-time workers], so there's a real big problem there."
Kwok said the salaries of full-time drivers should be raised and they should be treated better to help operators retain talent and cut off a "vicious cycle". 
"The union believes KMB's continued use of part-time drivers is extremely regrettable," he said.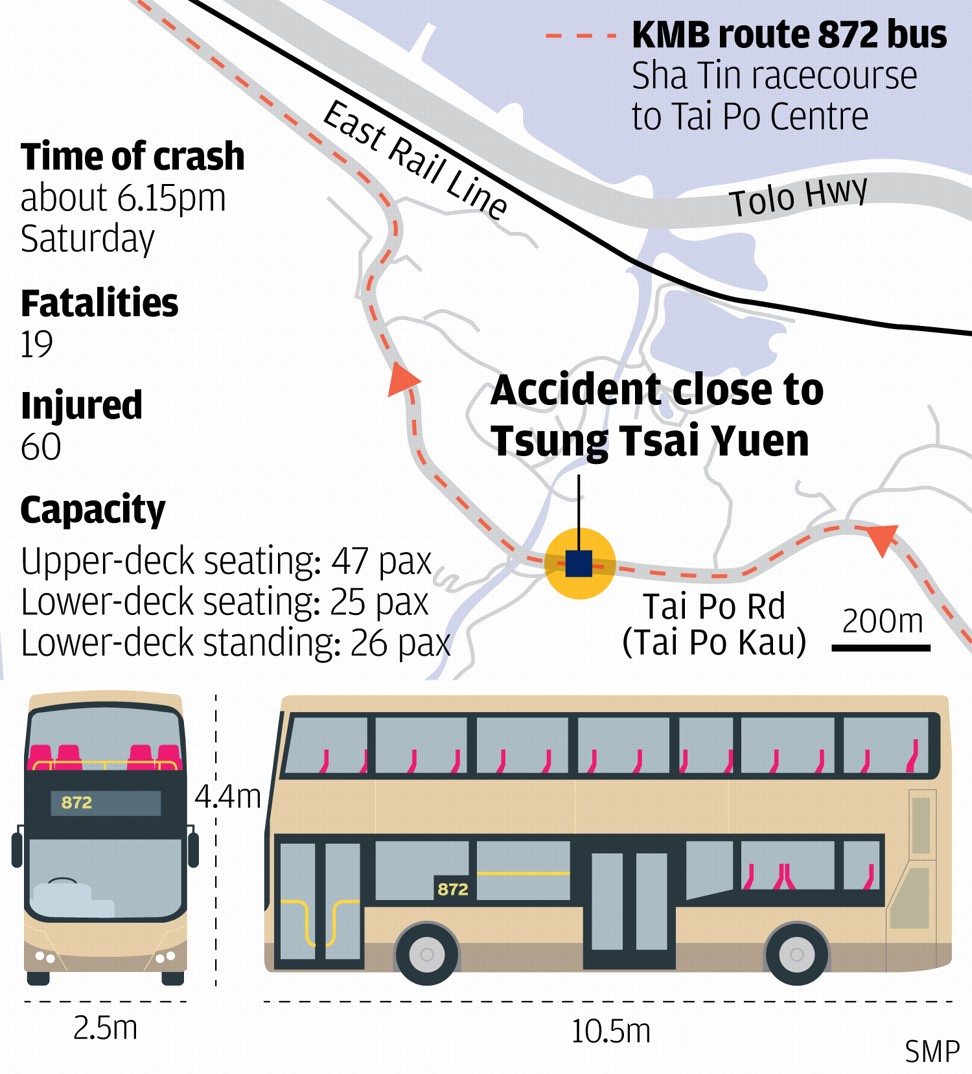 Kwok's concerns were echoed by Lai Siu-chung, deputy director of the Motor Transport Workers General Union's KMB branch, which is affiliated with the Federation of Trade Unions. Out of the 3,800 bus drivers on the operator's payroll, about 560 were part-time, Lai said.
Both unions also cited excessive hours, a shortage of qualified drivers, inadequate training and poor pay as long-standing problems putting growing pressure on drivers.
KMB depot general manager Patrick Pang Shu-hung, visiting the injured in hospital on Sunday, said the company would cooperate fully with the government and police investigations. 
"Our company will definitely conduct a review and see what needs to be done, and do it," he said.