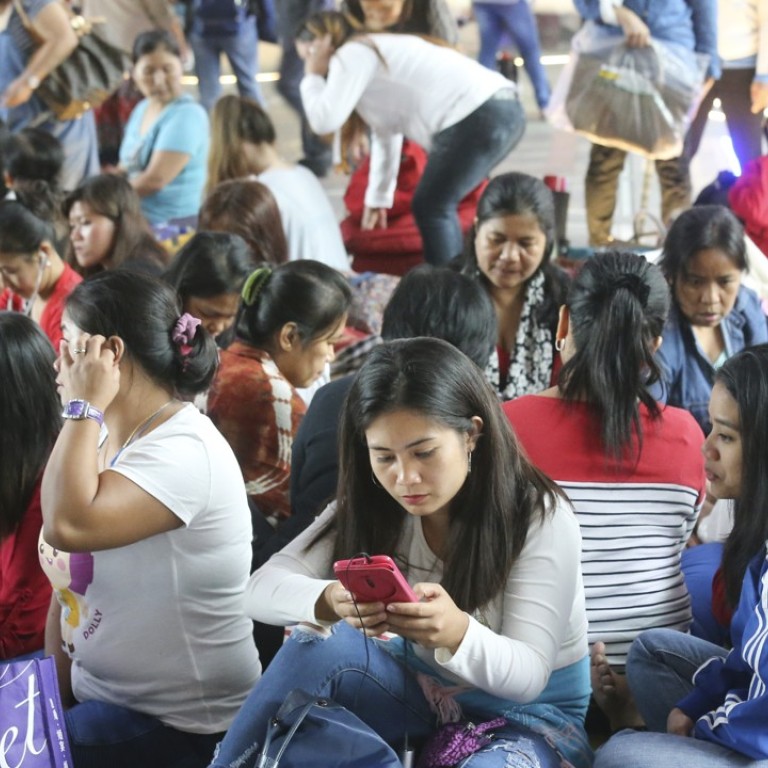 Why foreign domestic helpers in Hong Kong must live in their employers' home
Rule was instituted in 2003 to prevent foreign domestic workers jostling with local workers for part-time jobs
The Hong Kong High Court on Wednesday upheld the government's requirement – instituted in 2003 – for foreign domestic workers to live with their employers.
Nancy Almorin Lubiano, a Filipino who came to Hong Kong in 2011, had in 2016 sought a judicial review of the rule, saying it was unconstitutional and breached the rights of helpers.
The government maintained one of the main principles of its foreign domestic worker policy was the provision of a "full-time live-in domestic service".
Debate on the fairness of this requirement
went on for years
, but there was renewed interest in it when a trial judge, convicting the employer of abused
Indonesian maid Erwiania Sulistyaningsih
in 2015, suggested the tragedy could have been prevented if foreign domestic helpers were not forced to live in their employers' homes.
"A choice would make all the difference and may lead to a decline in the number of such cases," District Court judge Amanda Woodcock said.
1. How did the "live-in rule" come about?
Foreign domestic helpers started coming to Hong Kong in 1969 and less than a decade later, there was some discussion within the government of the live-in requirement.
But the rule only came into being on April 1, 2003, as part of efforts to protect the local workforce.
In 2000, there was a review of the foreign maids scheme, and then chief executive Tung Chee-hwa, in his October 2001 policy address, said there was a need to maintain a stable and orderly labour market, and to take strong action against illegal employment to maximise employment opportunities for local workers.
In the same month, the government published a manpower survey that revealed a growing pool of local domestic helpers looking for part-time jobs.
The government concluded foreign domestic helpers should not be allowed to live away from their employers' residence "as such arrangements would affect the job opportunities of local domestic helpers".
It thus made the provision of a full-time, live-in domestic service a "fundamental principle of the foreign domestic helper policy", and decided employers should only be able to hire foreign domestic helpers if they were able to house them in their homes.
In November 2001, it tabled a proposal at the Legislative Council for the live-in rule to be added to employment contracts.
2. Do many maids work illegally in Hong Kong?
Official figures show foreign domestic helpers form a small portion of those arrested for working illegally. In 2001, there were 196 of them, compared with 2,210 mainland visitors, 156 illegal immigrants from mainland China and 46 visitors of other nationalities – excluding those engaged in prostitution.
Recent figures obtained from the Immigration Department showed the number had stayed roughly the same even though the population of foreign domestic workers had almost doubled, from 200,000 in 2001 to more than 350,000 last year.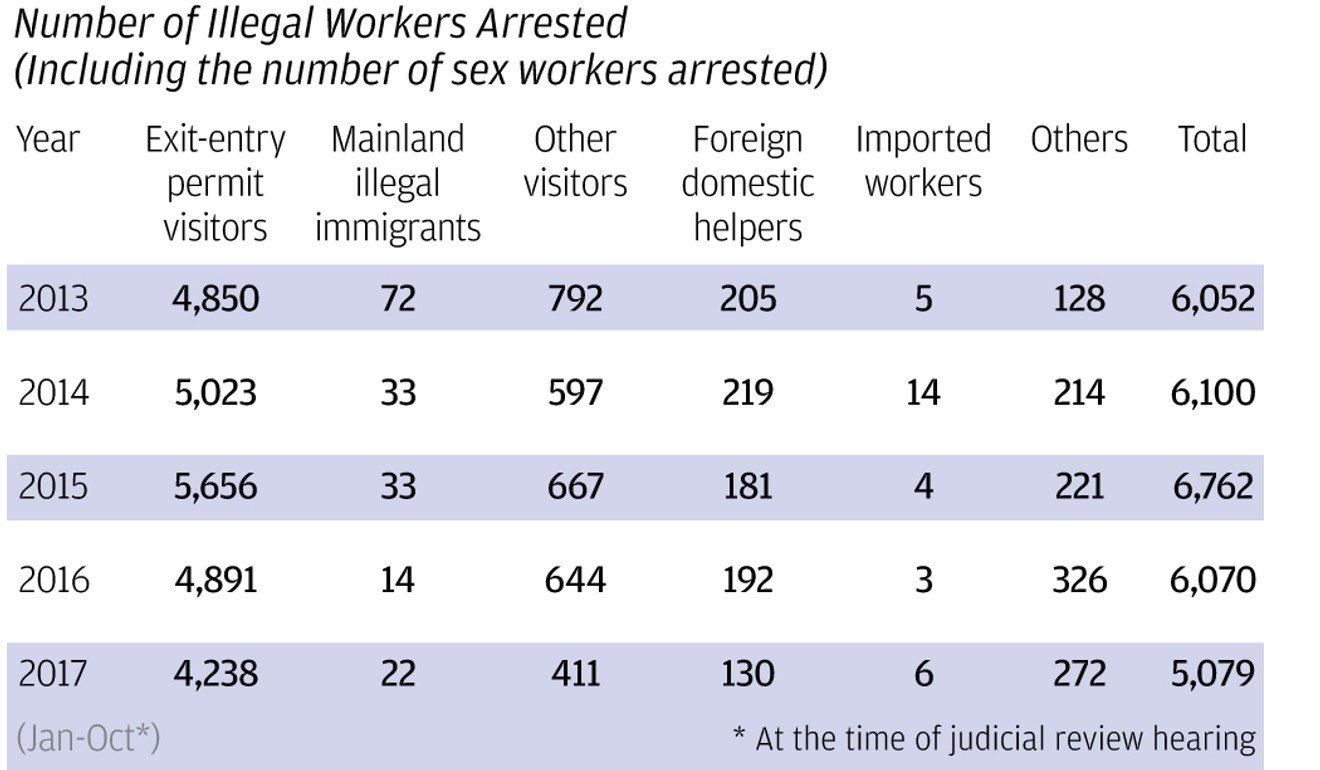 However, there are maids who continue to evade monitoring and moonlight as part-time domestic helpers or take on other jobs on their day off.
3. What does the live-in rule mean for foreign helpers?
They must agree to be live-in workers, as stated in the standard employment contract signed with the employer, before arriving in Hong Kong. Both helper and employer must further provide an undertaking during the visa application process that the former would only work and live in the latter's residence stated in the contract.
4. What happens if the rule is flouted?
Both helpers and employers, as well as those who aided and abetted them in the illegal arrangement, could be prosecuted for furnishing false information. The offence is punishable by a HK$150,000 fine and 14 years' imprisonment, under the Immigration Ordinance.
Their infringement of the law would also be taken into account in future assessment of applications for visas or employment of foreign domestic helpers.
5. So are there any maids who live apart from their bosses?
While all maids brought into the city since April 2003 have had to commit to living with their bosses, the Commissioner for Labour said it would consider on a case-by-case basis "live-out" applications under "very special and exceptional circumstances". It did not want to specify what these were.
Maids who had been living apart from their employers before April 2003 were permitted to continue the arrangement, provided that their employers continued hiring them without a break of more than six months.
According to figures provided to the Legislative Council, in November 2001, some 103 foreign domestic helpers – most of them hired by Hong Kong families – were permitted to live apart from their employers. As of May last year, 30 of those helpers continued to live apart from their bosses.
In defending the government's live-in rule, its lawyers previously said that overturning it would put a further squeeze on transport and housing, result in an increase in medical insurance and employee compensation, and potentially cause social problems. Foreign domestic helpers would also need money to find accommodation, and there may be changes to their conditions of service.
This article appeared in the South China Morning Post print edition as: Why do domestic helpers have to live with their employers?