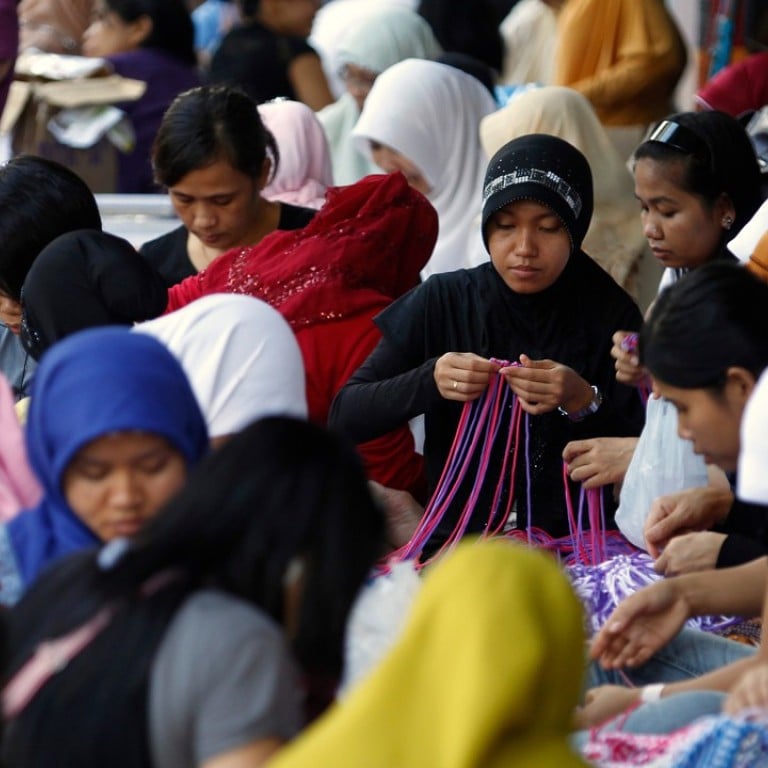 Hong Kong's domestic workers share stories of ill-treatment, poor living conditions and rights abuses
Following Wednesday's judgment in the case of Nancy Almorin Lubiano, other domestic helpers say their labour rights must be protected
The moment Grace Shiella A Estrada signed up to be a domestic helper in Hong Kong some 30 years ago, she had a feeling it was going to be rough. But she did not foresee that one day, looking back, she would find it tougher than serving a jail sentence.
The 57-year-old is one of the more than 370,000 helpers in Hong Kong subject to the so-called
live-in requirement
. The government policy, introduced in 2003, requires helpers to live with their employers in their home, which workers and labour rights activists say makes helpers vulnerable to abuse.
"When I signed [the] contract, it seemed like I was also signing a verdict admitting I will be in prison for two years," Estrada said.
Since she arrived in Hong Kong, she visited a friend in prison, who told her inmates were given time to rest, play and watch television. "But for us, we never have that opportunity," Estrada said.
"It's really harder than if you were in prison," she said.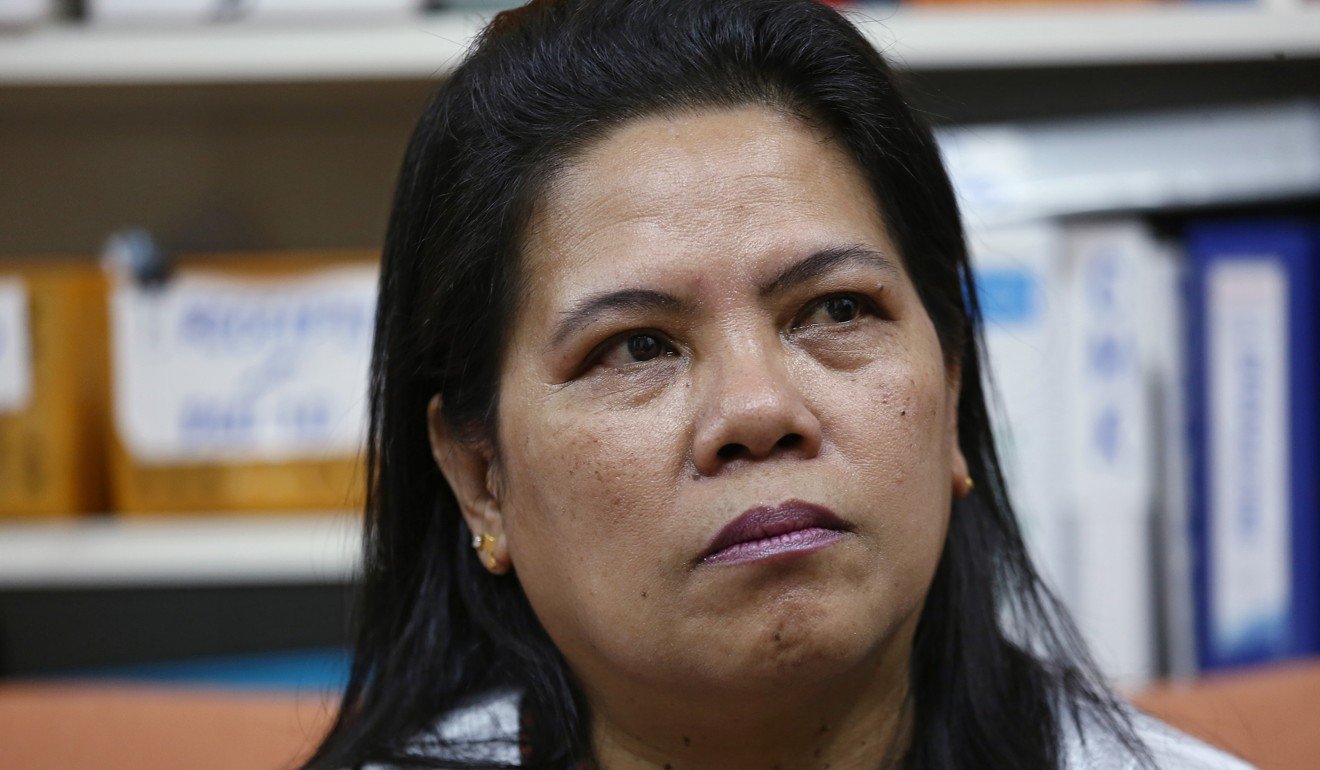 Jarring criticisms against the policy led to the first ever judicial review of the requirement last year, with domestic helper Nancy Almorin Lubiano arguing that she should be given the option of working and living in different places.
A number of helpers have spoken of long working hours, lack of sleep and proper resting space, and poor diet as a result of the live-in arrangement.
Liza Marcelino, 52, who has worked in the city for more than 17 years, recounted her experience of constantly being disturbed at night when she looked after a 10-year-old girl and 14-year-old boy.
She said even when she was deep asleep the children would go into her room and turn on the light, asking for help. "Auntie, you wake up because you need to change my bedding because I wee-wee," she said, mimicking their pleas.
"It's an almost 24-hour duty because you are on call even when you are sleeping," she said. Her problem was shared by Arsenia Actub, 52, who had to look after babies late at night during her more than eight years' service in Hong Kong.
While the law provides for helpers to have a day of rest every week – of a full 24 hours – Marcelino said employers rarely honour the obligation. Sometimes, they impose a curfew requiring helpers to return before a certain time on Sunday, their usual rest day, or assign jobs for the morning before they head out, she said.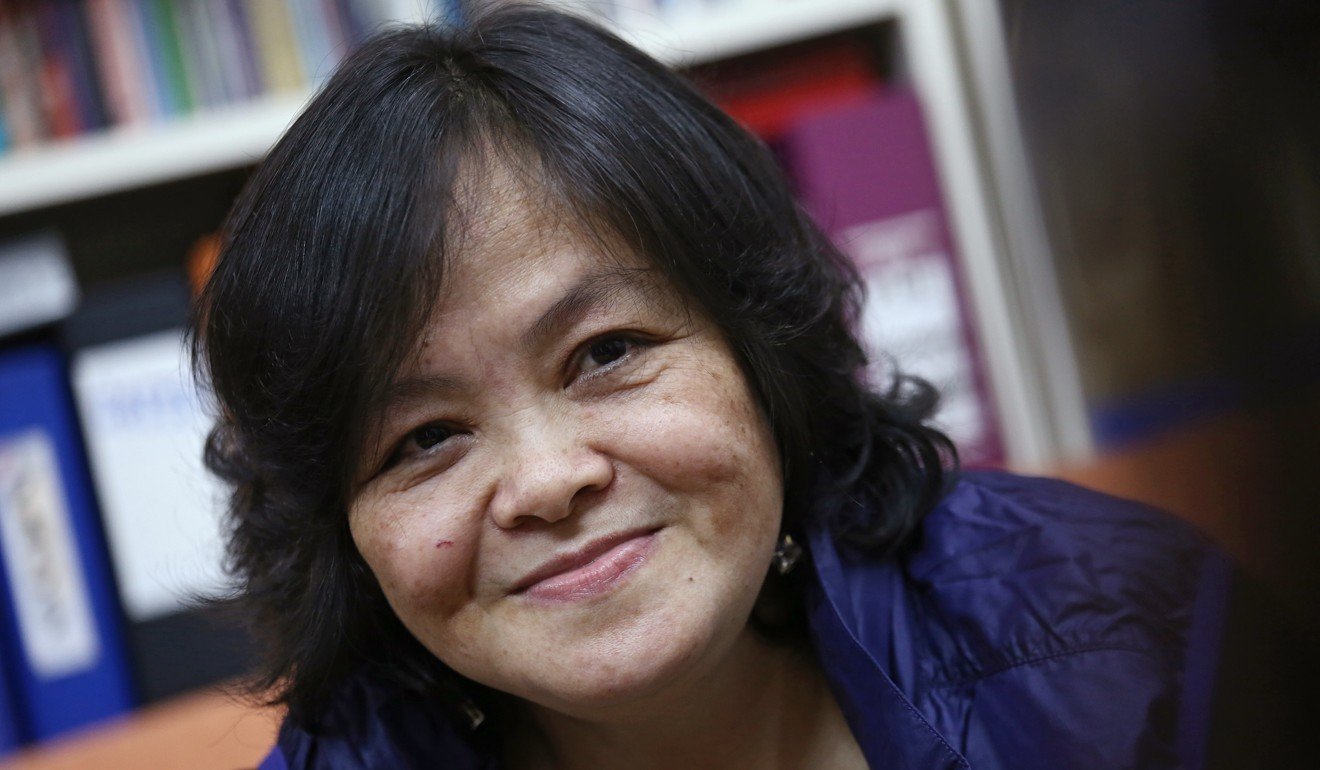 Poor diet is another problem, as helpers are often only able to take what is offered. Estrada, who has just started her 31st year in Hong Kong, experienced this first-hand.
In her first employer's home, she said she was given only a piece of bread in the morning, some noodles and a piece of sausage for lunch, and a bowl of rice in the evening. At night, she was instructed to care for the employer's baby and had to wake up every two hours as a result.
"So in the second month, I said I'm dying," she said.
"I don't want to die in Hong Kong. I want to go back home now," she recalled thinking at the time.
Sometimes it was so busy that another helper, Nick Sambalilo, 52, did not have the time to see a doctor.
But even for those who had that privilege, it was the start of another vicious circle.
"After going to the doctor, you need to work also, until midnight," Marcelino said. " So you really don't have rest."
Estrada said helpers are not asking for the abolition of the live-in rule, as they are aware of the hardship of employers who may not be well-off and do not have the budget for workers to live elsewhere.
"We are not ambitious, that we can live outside, all of us, especially now that we are almost 380,000 migrant workers with different nationalities. We cannot imagine also that we are all outside," she said with a chuckle. "What we ask of the government is to give us the option, to those employers who can afford it and who want their workers to have a rest."
Estrada said she was "really saddened" by the unfavourable ruling on Wednesday, but that she would not give up the fight for the optional arrangement.
"There's a new government now, and [the chief executive is] a woman," she said, referring to city leader Carrie Lam Cheng Yuet-ngor.
"She will understand all the grievances," Marcelino said.