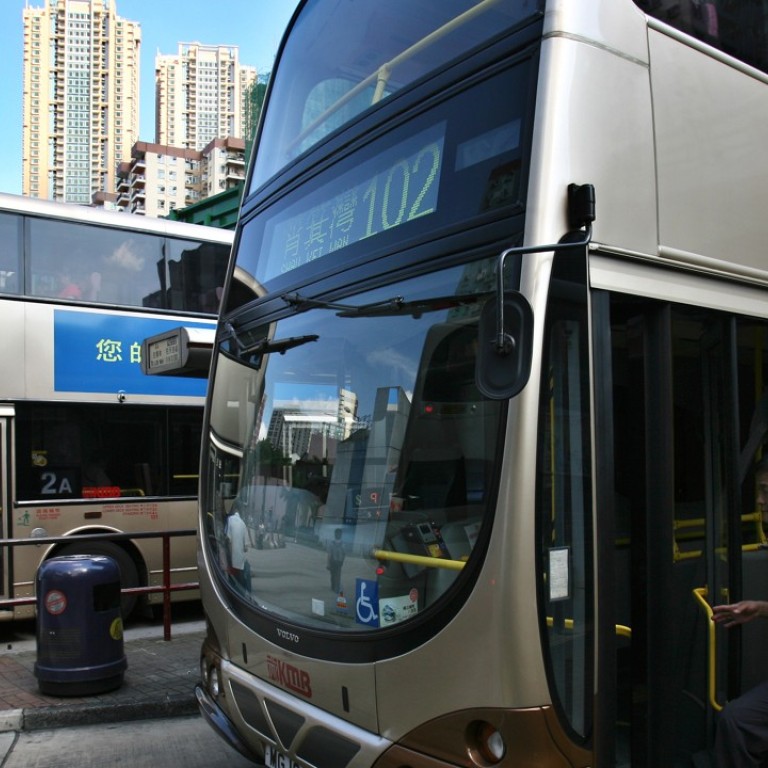 KMB temporarily grounds 209 part-time drivers, to give passengers 'peace of mind' after deadly Hong Kong bus crash
Move will have minimal impact on schedules, operator says, after criticism from unions which said it did not monitor the performance of part-timers or give proper training
KMB will temporarily stop assigning shifts to about 209 part-time drivers and hold off on hiring new ones to assuage concerns over safety after last weekend's bus crash in Tai Po that left 19 dead and more than 60 injured.
The driver of that bus was a part-timer, who declared his occupation was a cook when he appeared in Fanling Court on Tuesday, after being charged with causing death by dangerous driving. He has been remanded pending further investigation.
Managers of the city's largest bus operator told a
Legislative Council
transport panel on Thursday morning that it would not give shifts to drivers who could not commit to working at least 18 hours a week for the time being, and this group numbered about 209.
Meanwhile, it had secured the resources to hire more instructors to train full-time drivers, managing director Roger Lee Chak-cheong said.
Lee also told lawmakers that 236 drivers in 2016 had a careless driving record, but he did not reveal how many were part-timers or whether the drivers faced suspension.
KMB has about 560 part-timers among its pool of 8,300 drivers.
Eight in 10 part-timers are aged above 60, having been rehired after retiring.
In the short term, some routes were expected to be "seriously impacted" by the change, but bus schedules overall would stay the same, KMB said, adding that its intention was to give passengers peace of mind, even as lawmakers questioned if the move would exacerbate the already serious manpower shortage in the industry.
"Part-time drivers do have a role in the transport industry, especially during peak hours as they can compensate for the extra demand," Lee said.
"[But] in view of the public's perceptions … part-time drivers may cause some passengers to feel uncomfortable. During this period, we hope to provide passengers with a better feeling."
In the days following the crash, several drivers' unions
accused KMB
of neglecting to closely monitor the performance of part-time staff.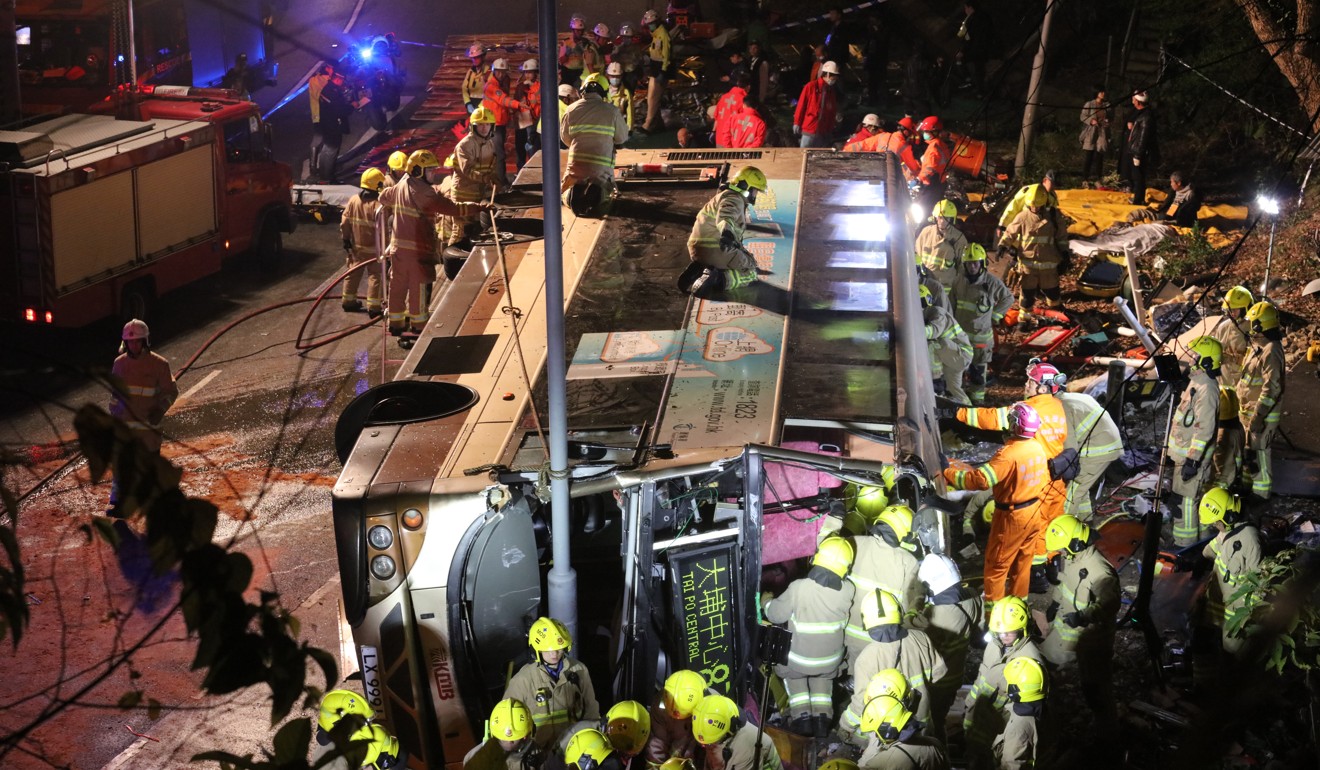 The operator was also slammed for failing to provide professional training for drivers assigned new routes. Instead, drivers were asked to rely on their observations as passengers to learn the route.
Lee said the company was in talks with the city's Transport Department to see if some routes could be adjusted. He did not say how long the measure to ground part-timers would be in place but added that he expected the impact to be minimal as the group formed about 4 per cent of the total number of drivers.
Patrick Pang Shu-hong, KMB's general manager for depots, said: "In terms of bus operations, we hope to make some adjustments to minimise the impact on services to the public as far as possible."
Secretary for Transport and Housing Frank Chan Fan said the Transport Department was informed of KMB's decision.
"It will indeed have some impact on our daytime services but we must comprehensively and thoroughly reflect and review … the system," he said.
Lawmaker Lau Kwok-fan said he was doubtful that grounding part-timers would have a positive effect.
Full-timers would then have to pick up the slack, increasing the pressure they faced at work and possibly causing more friction with passengers.
"I know you must take into account the feelings of passengers, but I believe [the move] might be a bit of overkill," he said.
Panel member Fernando Cheung Chiu-hung added: "It's possible that these measures would only increase the workload of existing full-time drivers and cause a negative impact on road safety.
"This appears to be a public relations response, not one that takes into account the safety of passengers and motorists."
Other lawmakers on the panel grilled the bus company and its officials for failing to address the issue of bus safety and the welfare of drivers.
Kwok Ka-ki asked why the Transport Department was not considering a minimum wage for drivers or a cap on working hours, while Priscilla Leung Mei-fun raised concerns about whether drivers were getting proper emotional support.
Charles Mok took the bus company to task for not exploring different technological solutions such as releasing real-time data on traffic accidents to the public and real-time monitoring of drivers' health and emotional state via wearable technologies. Lam Cheuk-ting suggested the Transport Department and bus company install seat belts and require passengers to use them.
To Lam's suggestion, Lee said the company held an "open attitude", while transport commissioner Mable Chan said the Transport Department would study the technical feasibility of the ideas and see if they could be implemented.