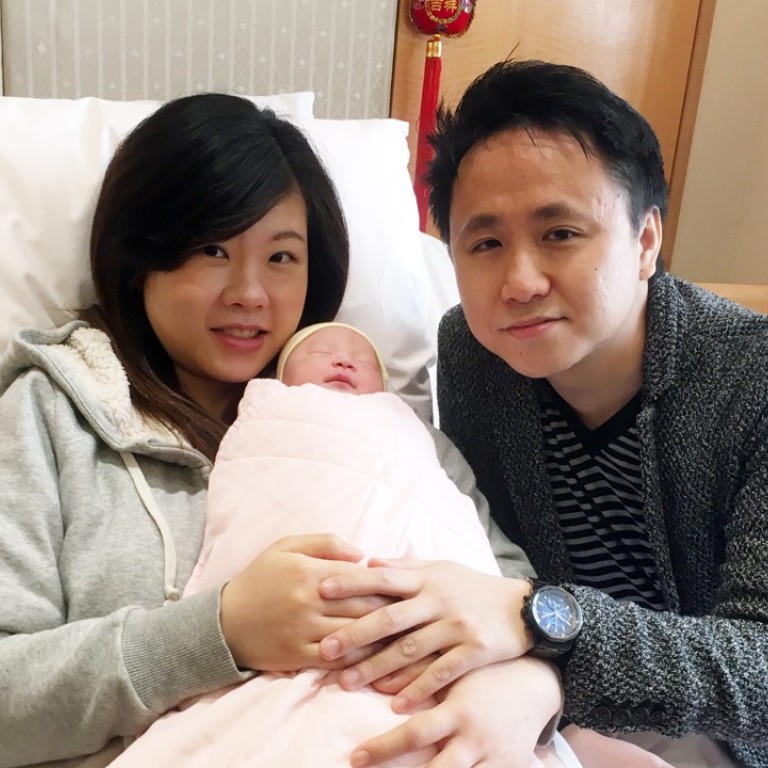 Couple's firstborn is Hong Kong's first baby in Year of the Dog
Mother of year's first baby in Beijing says she is glad she and her daughter are both born in Year of the Dog
It is a girl! At the stroke of midnight on Friday, Hong Kong welcomed its first baby of the Year of the Dog.
Cries could be heard in an operating theatre in Hong Kong Baptist Hospital in Kowloon Tong. But for Ric Fung, it was tears of joy and relief – his wife Serena Lam had just delivered a baby girl weighing 2.4kg (5lbs 6oz) after about 20 hours of labour.
"Before that, I noticed that my wife was in a lot of pain and I was worried that she might need a surgery," he said. "But she somehow managed to deliver the baby naturally, and when I saw both of them safe, I was very touched.
"The medical team here did a good job."
The baby girl, Stefanie, is the couple's first born, and had reached full term at the time of delivery.
Fung and Lam, both 31, met in secondary school, and after being together for more than 10 years, decided it was time for a new phase in their lives.
"A family is more complete with a baby," Lam, who is a civil servant, said.
As for their baby, the parents, both Hongkongers, said they just wished her happiness and health, and were not too worried about her education yet.
"Health is most important. She can choose a job that she is happy with in the future," Fung, a pharmacist, said.
The first-time father also joked that he hoped baby Stefanie would be well-behaved, with her not having such a good track record while she was in her mother's womb.
"She kicked me a lot when I was pregnant. But she seems to be very well-behaved now and is smiling a lot," said Lam.
"She is very greedy and wanted to eat immediately after coming out," added Fung.
Another baby girl was born at the Prince of Wales Hospital in Sha Tin at 12.21am. The second child of Hongkonger parents, she weighed 3.01kg and was delivered through natural birth.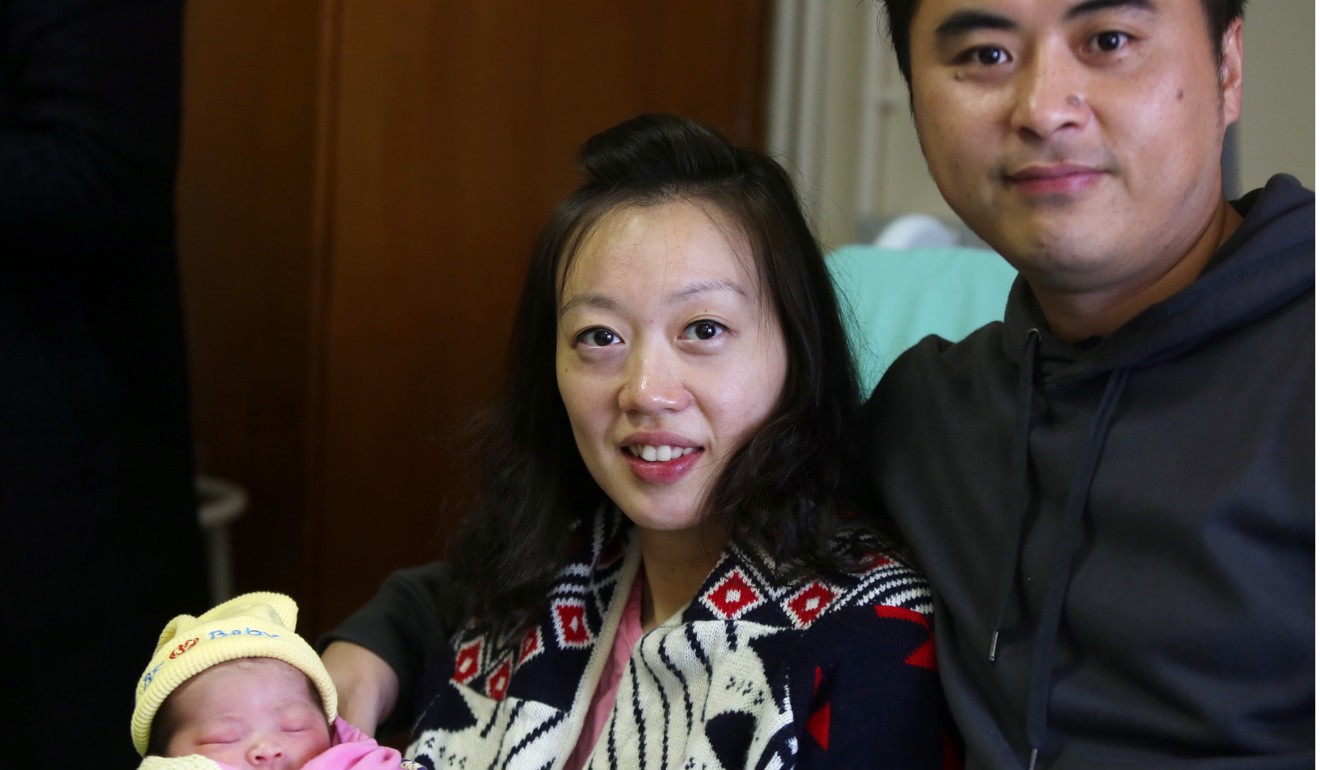 In Beijing, the first baby of the year – a girl – was born to a mother who herself was born in the Year of the Dog 36 years ago. The girl was delivered in the Beijing Obstetrics and Gynaecology Hospital and weighed about 4kg.
"We have been expecting this day for a long time, and it has finally happened. Our lives have entered a new stage, with some more responsibilities ahead," the baby's father, surnamed Wu, was quoted as saying by the Legal Mirror newspaper.
The baby's original due date was February 11, but her mother was glad she and her daughter were both born in the Year of the Dog.
"I hope she grows up healthy and has a happy life," the mother said.
Like man's best friend, the Chinese regard people born in the Year of the Dog to be honest, friendly and loyal.