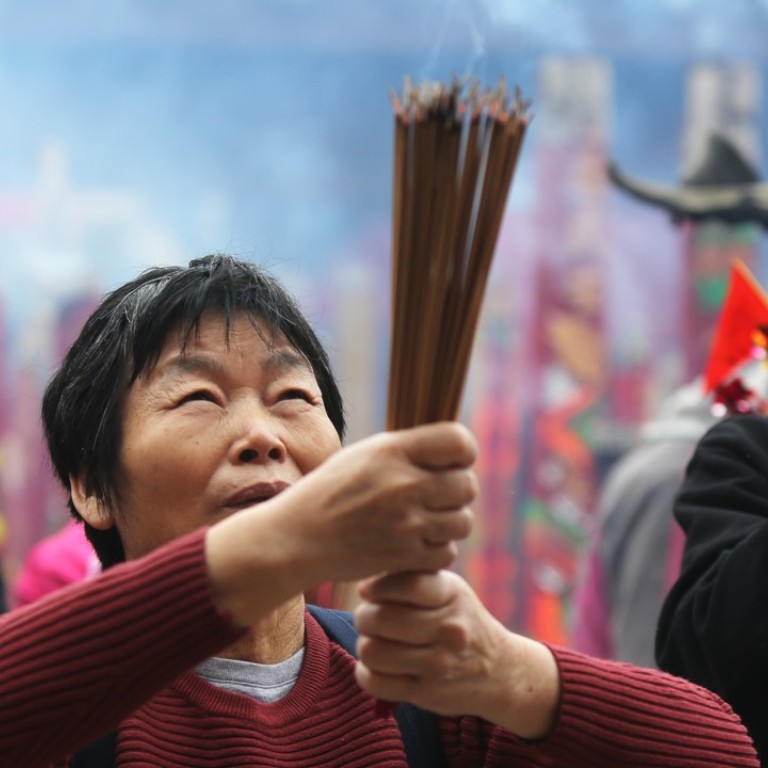 Mixed messages for Year of the Dog, including switch of fortune sticks at Hong Kong Che Kung Temple
The words were written on lucky stick number 21, a neutral one, drawn at the Taoist ceremony held on the second day of the Lunar New Year
Hong Kong can expect a thriving outlook for the Year of the Dog, but the city has to be wary of economic risks, according to a message received during a Lunar New Year ritual at the Che Kung Temple in Sha Tin on Saturday – despite a mix-up of fortune sticks.
The words were written on lucky stick number 21, a neutral one, drawn at the Taoist ceremony held on the second day of the Lunar New Year.
The stick is chosen from a container filled with 96 fortune sticks – 35 of which are good, 44 neutral and 17 considered bad.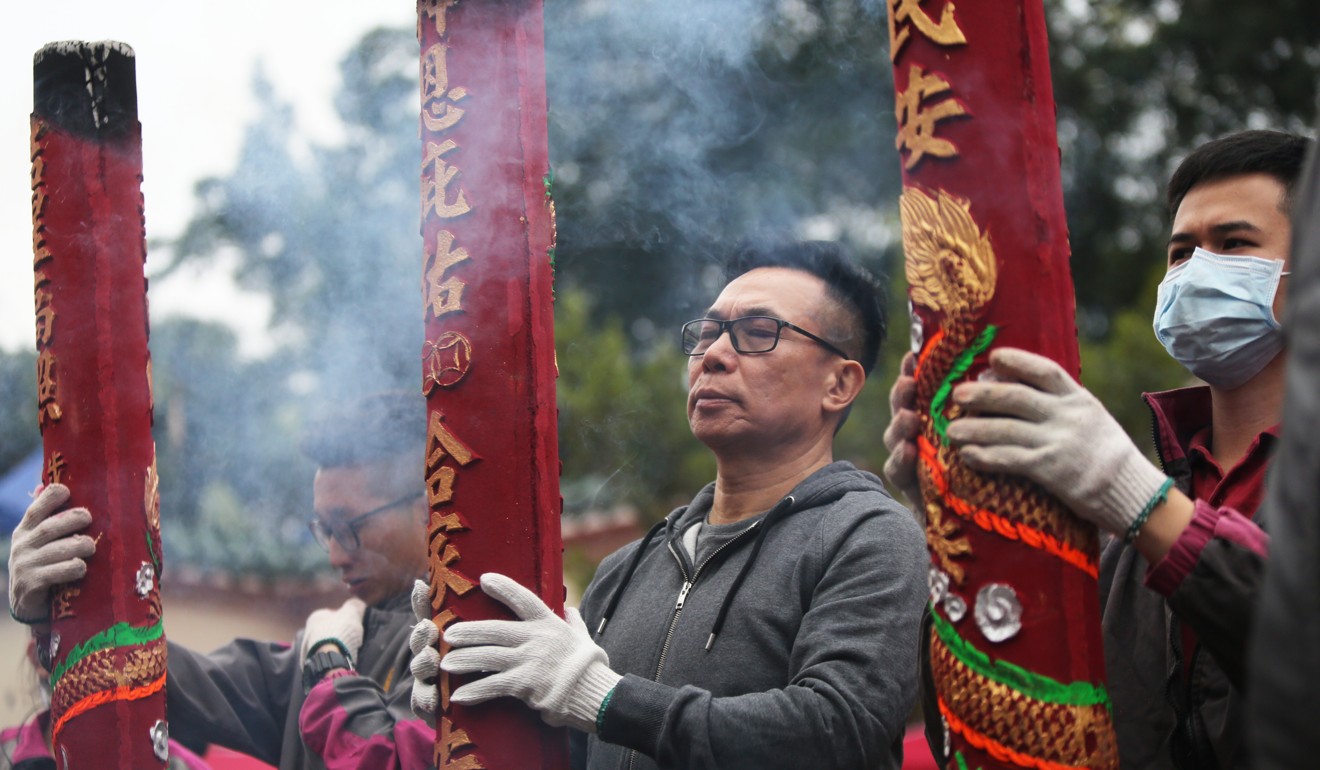 Written as a poem in Chinese, this year's offering, roughly translated, read: "At a plough with long history, the ancestors' works had been accumulated. People should keep in mind that an inch of land is an inch of gold, no matter more or less."
The message also said: "Family would be thriving yet people cannot succeed in earning as much as they wish."
The man tasked with picking the fortune stick, Heung Yee Kuk chairman Kenneth Lau Ip-keung, believed it was a good message. "It means Hong Kong has a well-developed foundation. The city can make progress if we are united and work harder."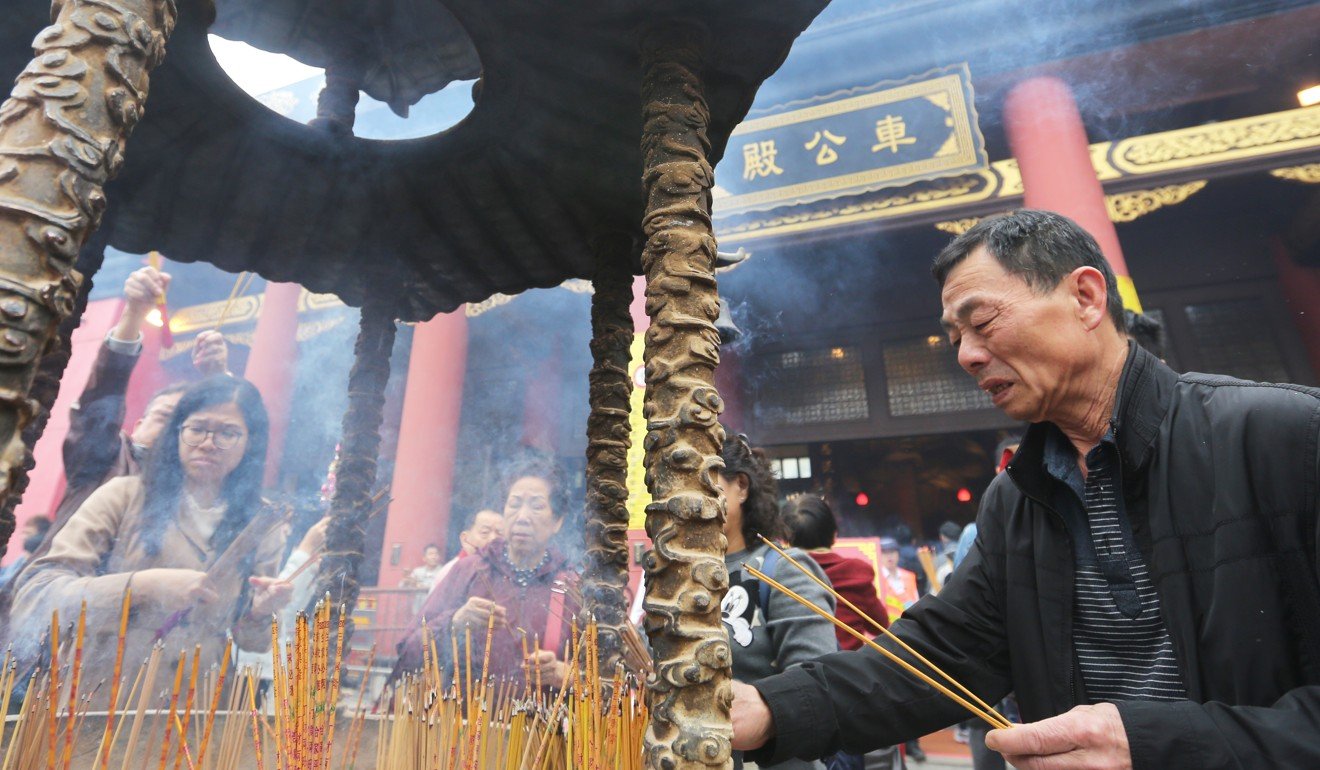 He said the economy may be instable because of external factors yet the overall outlook would be good, though people had to be watchful of investment risks.
However, fortune-teller Benny Chan was less optimistic. He believed the message implied that the former British colony had inherited a good foundation, yet the capital was being undermined.
He warned of a volatile stock market and upwards property prices.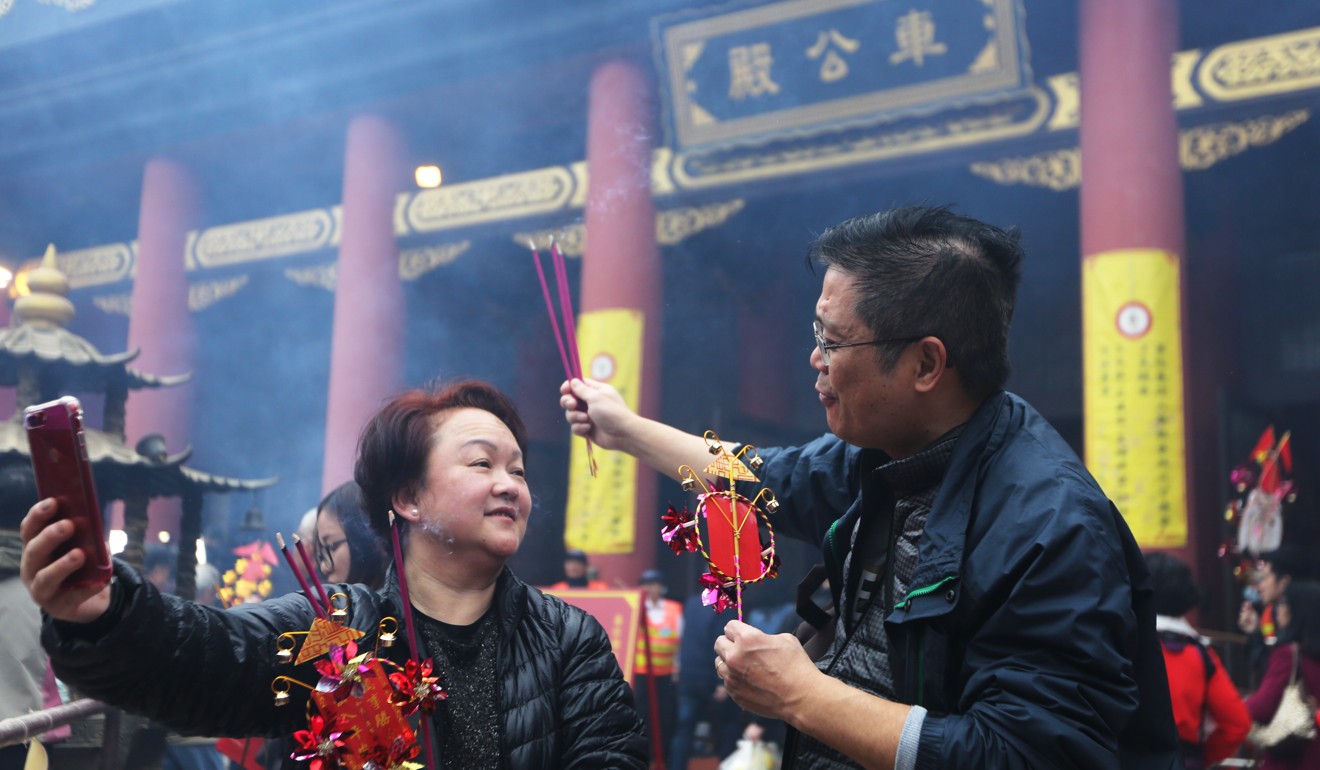 There was some added drama to the ritual. Media filmed the organiser mixing up Lau's stick with another picked by Sha Tin rural committee vice-chairman Lee Che-kee, who drew for the district.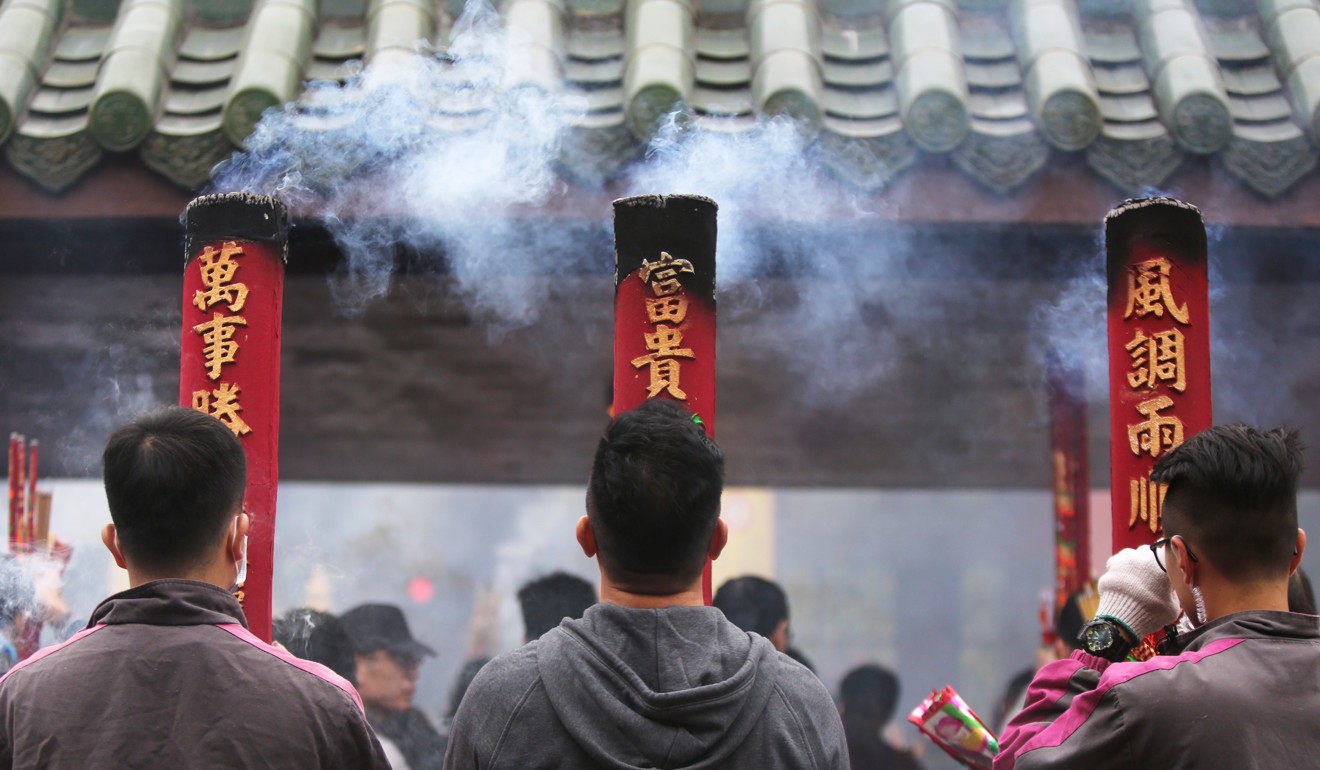 But Lau's original stick, number 41, was also neutral. Its message was: "Be cautious for everything."
Lau later said the whole saga was arranged by deity Che Kung and no matter what, both sticks sounded good to him.
It has long been a Chinese tradition for families to visit temples during the Lunar New Year to pray for good fortune.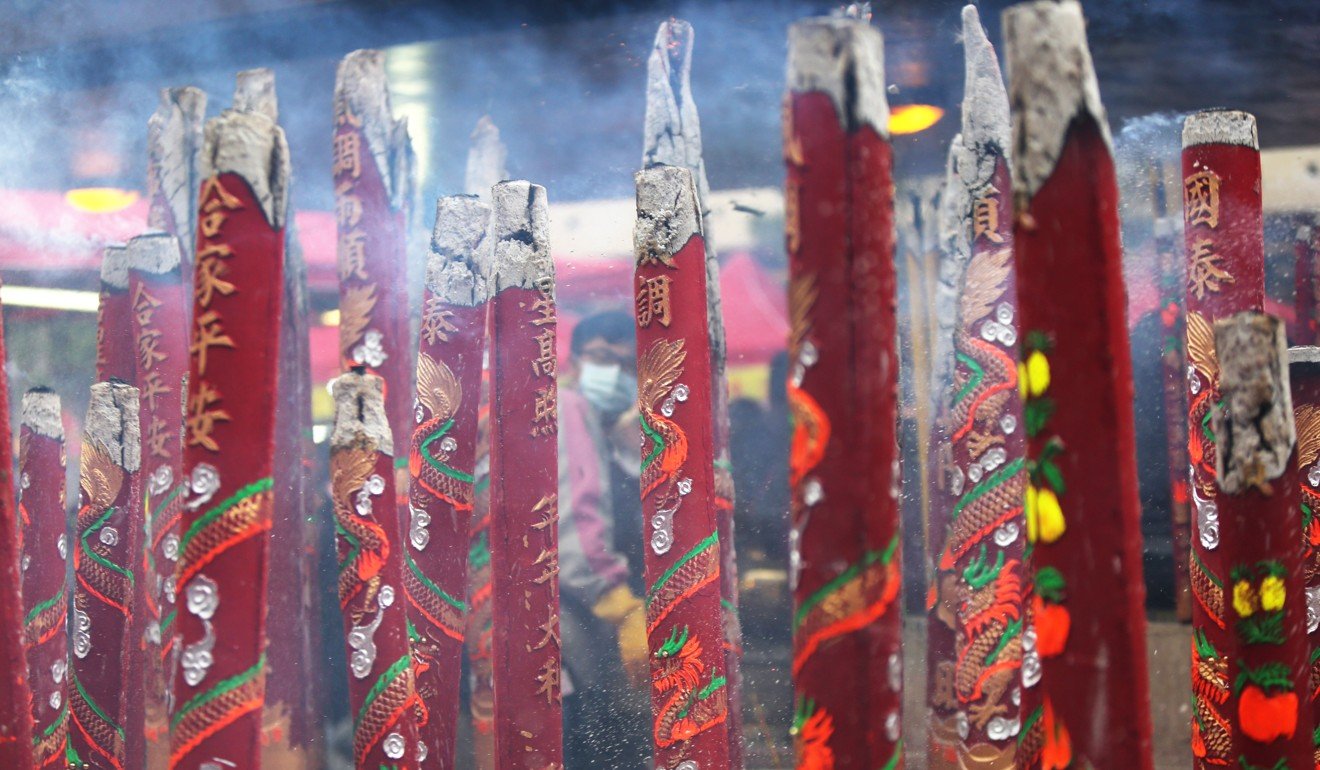 It was Lau's third time to attend the annual ritual since inheriting the chairmanship of the powerful rural body, which looks after the interests of indigenous New Territories residents. He succeeded his father, Lau Wong-fat, who stepped down as leader in 2015 due to poor health. Lau died last year.
Kenneth Lau drew good sticks in the past two years.
The kuk's chairman has been tasked with drawing a lucky stick since 2004, a year after then Home Affairs Bureau chief
Patrick Ho Chi-ping
drew number 83 – one of the worst possible omens.
Che Kung Temple is dedicated to a military general from the Song dynasty.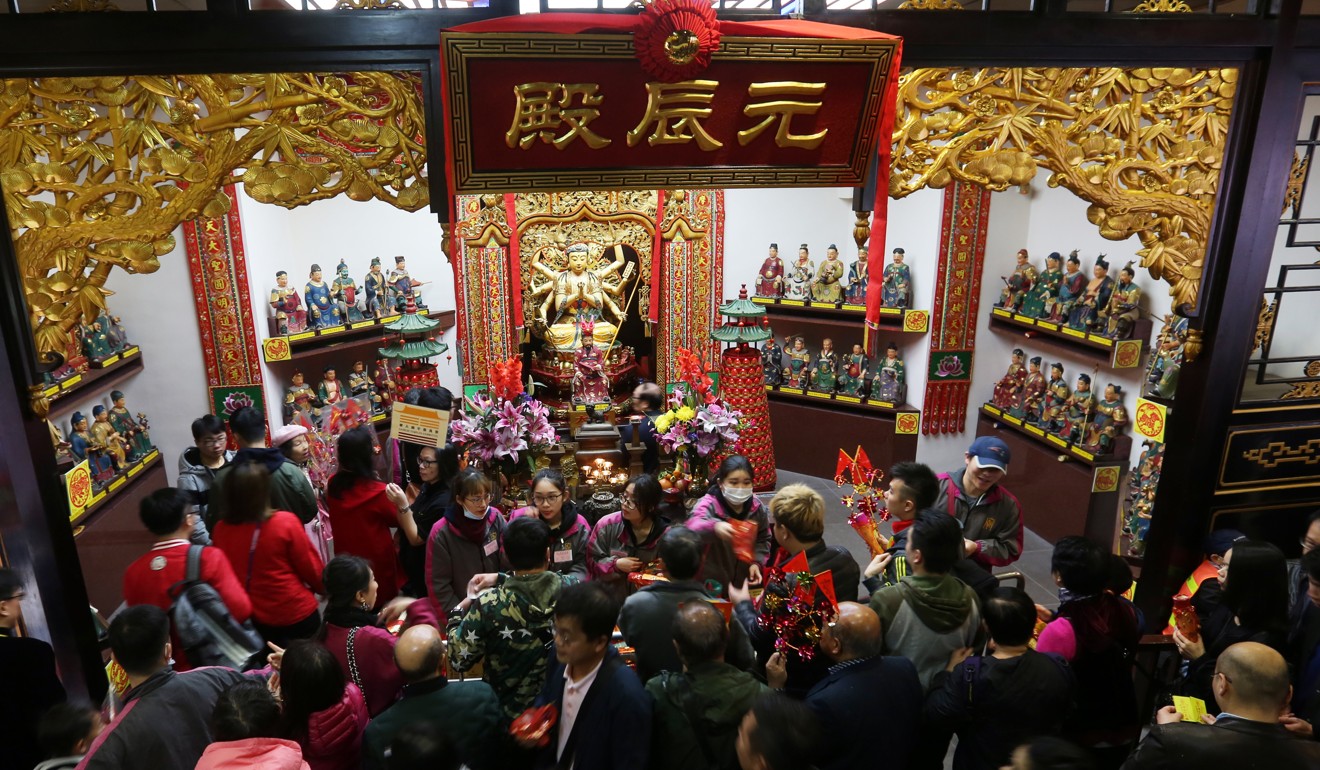 This article appeared in the South China Morning Post print edition as: Year of the Dog fetches mixed messages for city