We aim to close Hong Kong's gender pay gap and help half a million housewives, Women's Commission head says
Long-time unionist also vows better child care services for 'hidden' workforce
The Women's Commission is searching for ways to bridge Hong Kong's chronic gender pay gap, its new chairwoman says, as she vows to boost the city's childcare services to help a "hidden" workforce of half a million housewives.
Former lawmaker Chan Yuen-han, the first unionist to head the panel since its establishment in 2001, also pledged to wipe away a perception that it dealt more with "cocktails and receptions" than policy initiatives.
"In today's Hong Kong, women are still being treated differently because of their bodies … and the
poverty rate
among women is much more serious than among men," Chan said.
She said one initiative would require employers to submit data about their pay terms to the government.
"It would not have to be very detailed," Chan added. "But this would remind them about the problem."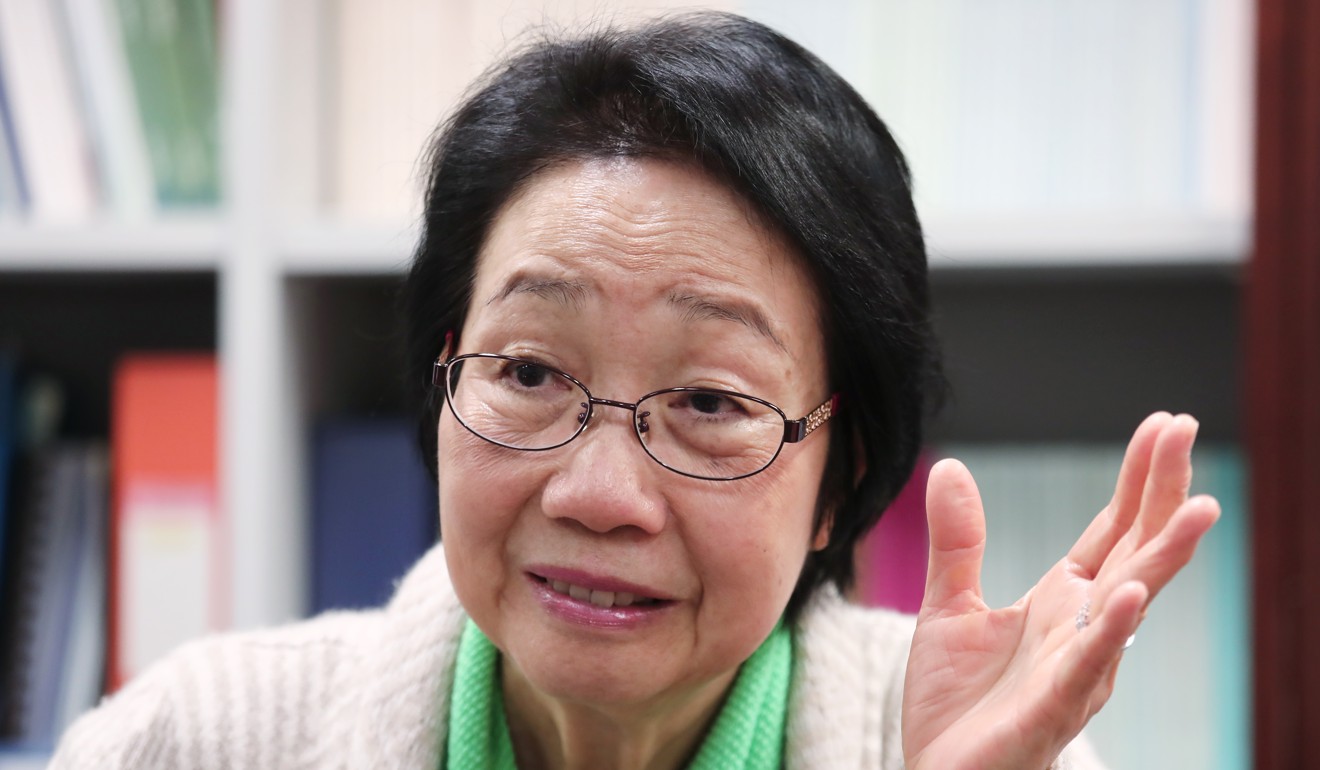 Discrepancies in earning power along gender lines returned to the spotlight after Carrie Gracie, BBC's China editor, resigned last month from the public service broadcaster
over a pay inequality dispute
.
A 2016 Hong Kong census report showed women working in the city's education sector earned HK$9,800 (US$1,250) less than men each month. Those in the finance industry earned HK$8,800 less than their male counterparts.
"I have already asked the Women's Commission secretariat to conduct an investigation to look into the issue and find solutions," said Chan, who became chair last month. "The gender pay gap for the working class could be 20 or even 30 per cent, and this has not just been happening lately."
Chan, a long-time member of the pro-establishment Federation of Trade Unions, said the different treatment stemmed from a social norm that women should quit their jobs and return home once any urgent changes arose in their family, be it a sick elderly member or a newborn baby.
That is why one of the commission's foremost tasks is to boost the provision of childcare service in Hong Kong, which Chan described as not having improved in decades.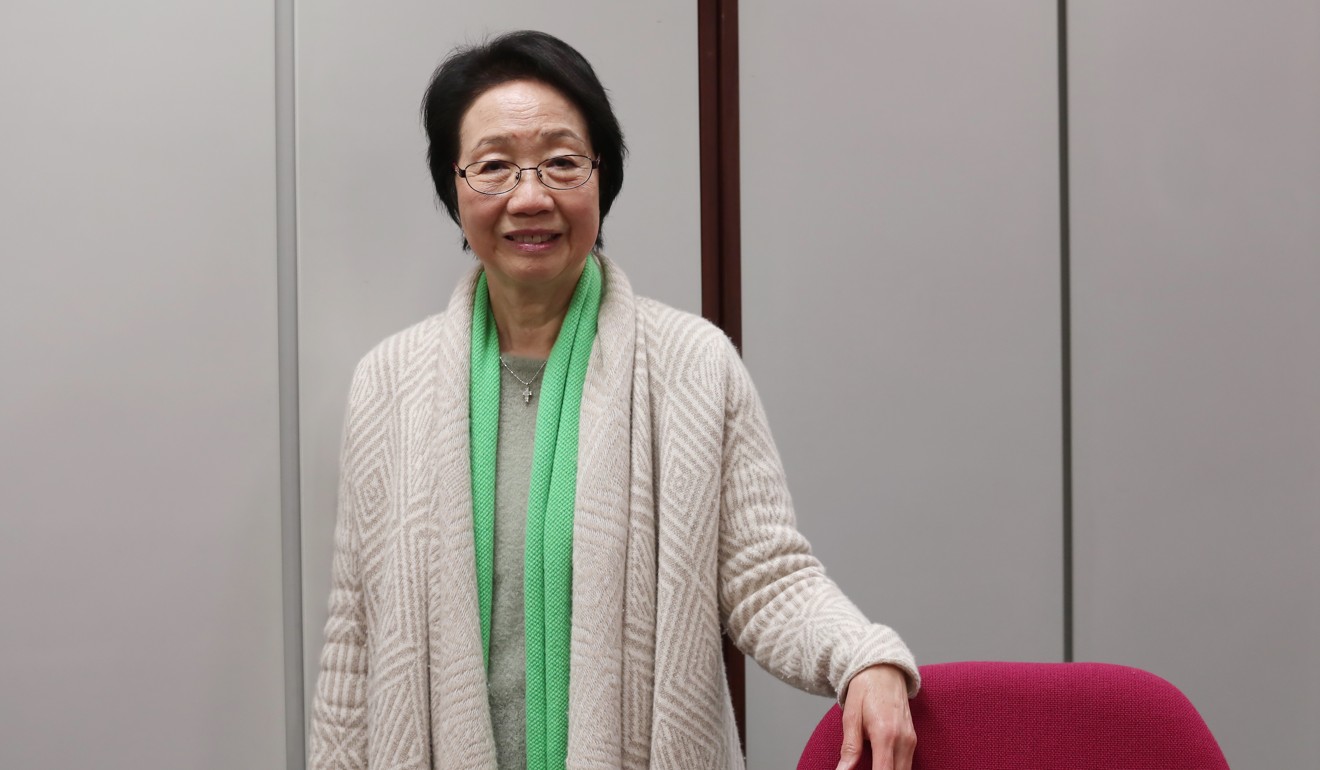 Availability was far from adequate, she said, while operating hours were highly inflexible, rendering the services almost meaningless for women who held a steady job outside the home.
Chan recalled that when she was working as a saleswoman in her teens some colleagues would bind their stomach to conceal their pregnancies for fear they would lose their jobs.
This observation prompted her to become a unionist and eventually join the
Legislative Council
.
Chan vividly remembers attending meetings of a joint platform of the
Executive Council
and Legco in the 1970s – the Office of Members of the Executive and Legislative Councils – urging officials to help women through childcare services.
"Those members have already retired," she recalled. "Most basic labour rights, such as a day off every week and long-service payment, were achieved over the years. But those concerning women's rights, such as childcare support, are still lagging behind."
In 2016, the Elderly Services Programme Plan – a comprehensive scheme targeting senior citizens that was the first of its kind in the city – called on the government to reinstate population-based ratios to determine its offerings in the official Planning Standards and Guidelines. The suggestion has not yet been adopted.
Chan said officials should view childcare services in a similar vein, teaming up with NGOs to run round-the-clock centres in the communities to the extent they are needed. Such an arrangement would allow women to take up flexible and paid babysitting jobs in their neighbourhood.
The administration last year drew the ire of the labour sector after
strongly suggesting
it would consider importing workers from abroad to tackle the city's shortage of elderly carers.
Chan believed her suggestions would help Hong Kong's 530,000-strong "hidden women's labour force" of housewives and reduce the need to import labour.
This article appeared in the South China Morning Post print edition as: ex-unionist to target genderpay divide