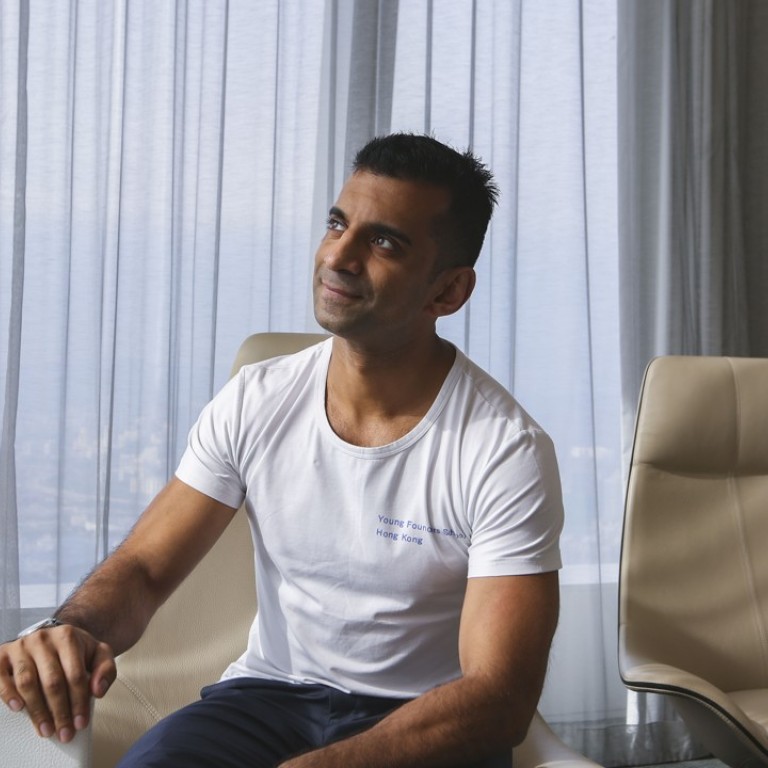 Free school teaches young Hongkongers start-up skills and provides them with mentors
Tech-based charity counts experienced staff from Google, Alibaba and 9GAG as guides in programme encouraging young to innovate and solve society ills
For most people, forming a start-up means taking risks to go it alone – a path vastly different from the security of a corporate career.
But for Billy Naveed, a member of senior management at international investment bank Credit Suisse, there are similarities and synergy between the two.
"I'm very involved in the internship programme and we find that people who succeed are those with an entrepreneur mindset," he said.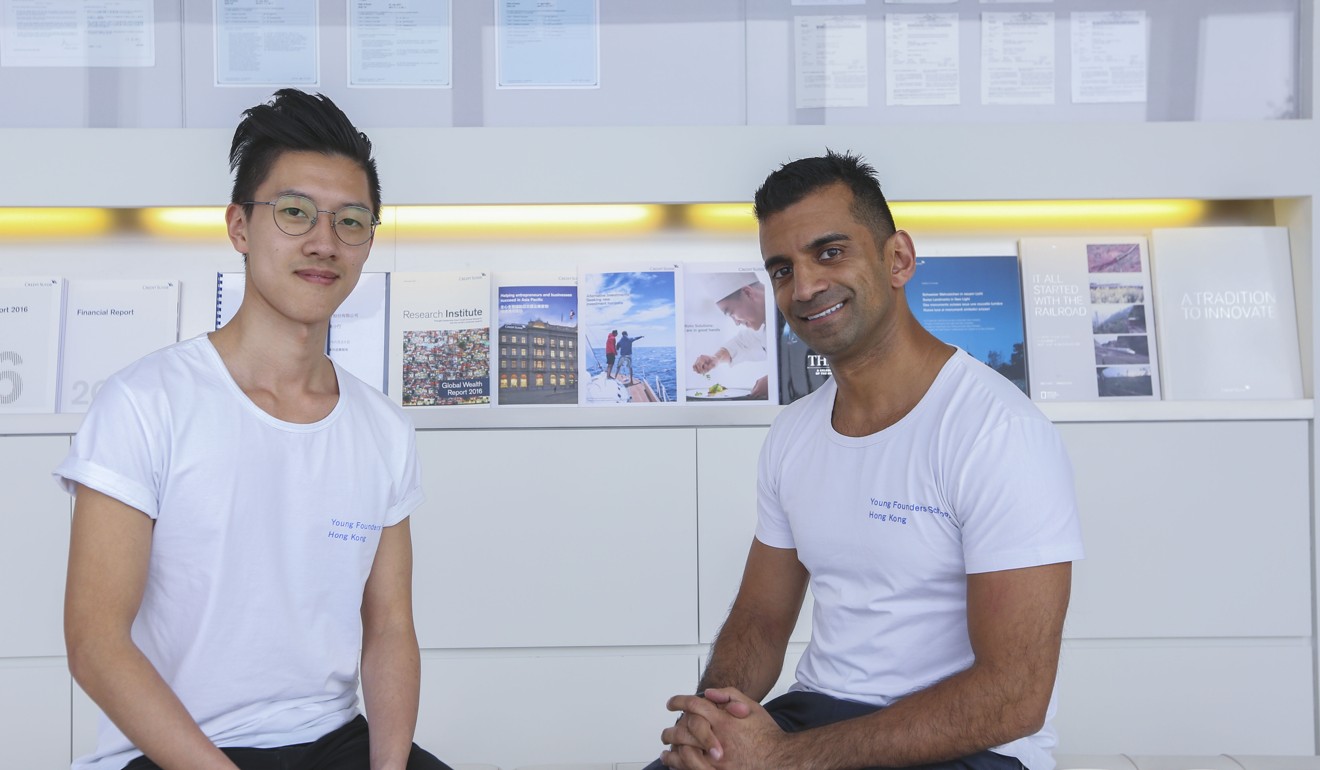 And just like in the corporate world, the key to success for budding entrepreneurs, according to Naveed, centres on who they meet along the way.

This led him to establish the Young Founders School in Hong Kong two years ago, an education charity focused on technology that aims to change the way entrepreneurship is taught.
Born to a family of entrepreneurs in Britain, Naveed founded two start-ups himself before the age of 16, having met successful businesspeople who became his mentors. But he realised there was no structured way in Hong Kong for youth to meet such individuals and be inspired by them.
Naveed's charity runs two free programmes targeting pupils aged 11 to 17.
The first programme is open to all, and takes pupils through the process of forming a business idea to solve issues in the city. These involve subjects such as elderly care, poverty, the environment and mental health.
After the course, pupils can then apply for the more intensive "boot camp", which comprises two days of workshops where they get to be mentored by successful entrepreneurs and learn start-up techniques.
Pupils are grouped around a business idea to create a pitch including details such as the market, competition and budget forecasts. They then present these ideas to local venture capitalists with the winning team getting US$1,000, (HK$7,800) to start their businesses.
"It's a very intense experience," Naveed said. "We try to mimic what it's like working in a start-up, which is hard work, but by the end of it they find it very rewarding."
Naveed said mentors that featured in its programmes came from technology companies such as Google, Alibaba – the owner of the South China Morning Post – and entertainment website 9GAG. As the main sponsor, Credit Suisse offers its offices and mentors for the programmes.
The winning team of the "boot camp" in October last year is now working on developing an app to help people with mental health problems.
Called Touchstone, its development was prompted by the spate of youth suicides in Hong Kong starting in 2016.
Vienna Au Chun-wing, a Year 12 student at German Swiss International School, said the app would suggest missions for those experiencing negative emotions. The tasks include exercises, going for yoga sessions or 10-minute runs, which are proven to help improve mood.
Au is working with two other schoolmates – Nicola Sharp, also in Year 12, and Anuj Samant in Year 11 – as well as a psychologist.
So far, around 700 pupils have gone through the Young Founders School programme. It also recently launched courses in Singapore and Shenzhen, with plans to extend them to Indonesia and Thailand.
Going forward, Naveed said the charity was planning to launch "boot camps" in Cantonese in the coming months to attract more pupils from local schools.
This article appeared in the South China Morning Post print edition as: Youngsters learn how to run a start-up