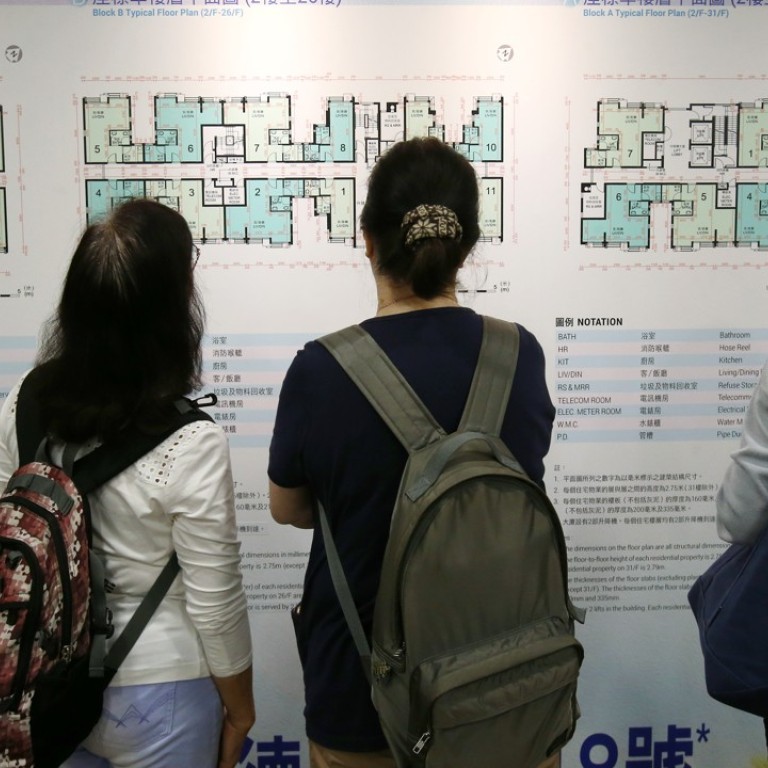 Pricing formula for Hong Kong's government-subsidised flats up for review, city leader says
Carrie Lam tells lawmakers goal is to boost affordability for greater number of aspiring homeowners amid latest application rush in scheme
The pricing formula for government-subsidised flats may be reviewed to make them more affordable for a greater number of aspiring homeowners, according to Hong Kong's chief executive.
Carrie Lam Cheng Yuet-ngor
told the 
Legislative Council
on Wednesday of her plan amid keen competition during the latest sale under the Housing Authority's Home Ownership Scheme (HOS). The 4,431 flats on offer saw an average of more than 37 applicants per unit.
The application deadline for the flats at the three developments in Cheung Sha Wan, Kai Tak and Tung Chung closed at 7pm on Wednesday.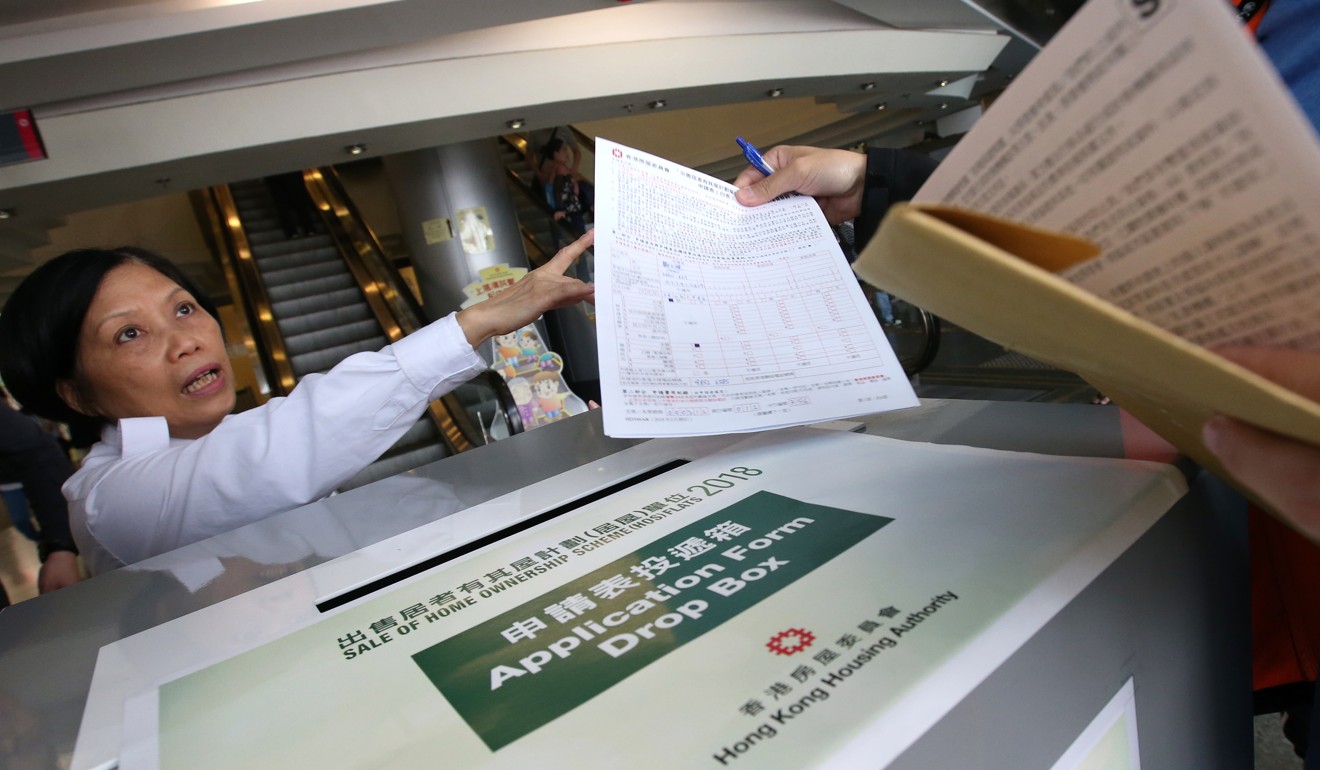 Lam, who has pledged to boost home ownership and improve living standards, said her administration would be willing to look into "unpegging" the prices of government-subsidised flats, including those under the HOS, from market rates.
The top official also noted a Legco panel passed a motion earlier in the week to set HOS prices at construction costs.
However, she did not elaborate how the government would proceed with the "unpegging", nor did she mention a time frame.
At Wednesday's question-and-answer session with lawmakers, pro-establishment lawmaker Kwok Wai-keung asked for ways to contain rocketing flat prices. Lam admitted authorities' efforts to add to the housing supply had been a letdown for the public.
"Since I assumed office [as chief executive last July], housing has been an issue that has concerned me deeply and one that I understand has not yet been addressed as the public expects."
Kwok, of the Federation of Trade Unions and also a Housing Authority member, said after the session he was pleased with Lam's response.
"The idea has been put forward for some time, but the Housing Authority does not seem very keen on it," he added. "I hope we can see some progress soon, now that the chief executive has voiced her support for the idea."
However, fellow authority member Stanley Wong Yuen-fai, who chairs the government task force studying land supply options, expressed reservations about the "unpegging".
"It's easier said than done," Wong said. "At present, people applying to buy government-subsidised flats are subject to some income and asset limits. The question we have to address is where the limits should be drawn to allow some buyers to buy government flats at cost."
He added prices varied at different times and that income and asset limits were also subject to adjustment.
The idea of unpegging HOS flat pricing from market levels dates back to 2011, when then chief executive 
Donald Tsang Yam-kuen
announced in his policy address a plan to reintroduce the scheme to help people own homes. It was suspended in 2002 to shore up the private market amid an economic downturn.
Tsang at the time proposed setting prices for HOS flats based on buyers' ability to pay a mortgage.
In 2016, then chief executive 
Leung Chun-ying
raised a similar idea, seeking to lower flat prices by pegging them to construction costs to help young couples buy their own homes.
At Wednesday's session, Lam said "anti-land-development" activists should be partly blamed for the city's housing crunch. Their calls for stopping mainland Chinese from coming to settle locally to reunite with their families in the city were an "unrealistic" solution to the shortage, she said.
"Only by developing more land can public expectations be addressed," she added.
The Housing Authority said on Thursday it had received 166,000 forms since applications for the latest sale opened on March 29.
Flat prices ranged from about HK$1.6 million for a 277 sq ft flat in the Tung Chung project, to about HK$6.3 million for a 630 sq ft flat in Cheung Sha Wan.
In the sale last June, the oversubscription rate was 49, with 104,654 applicants vying for the 2,108 flats on offer.