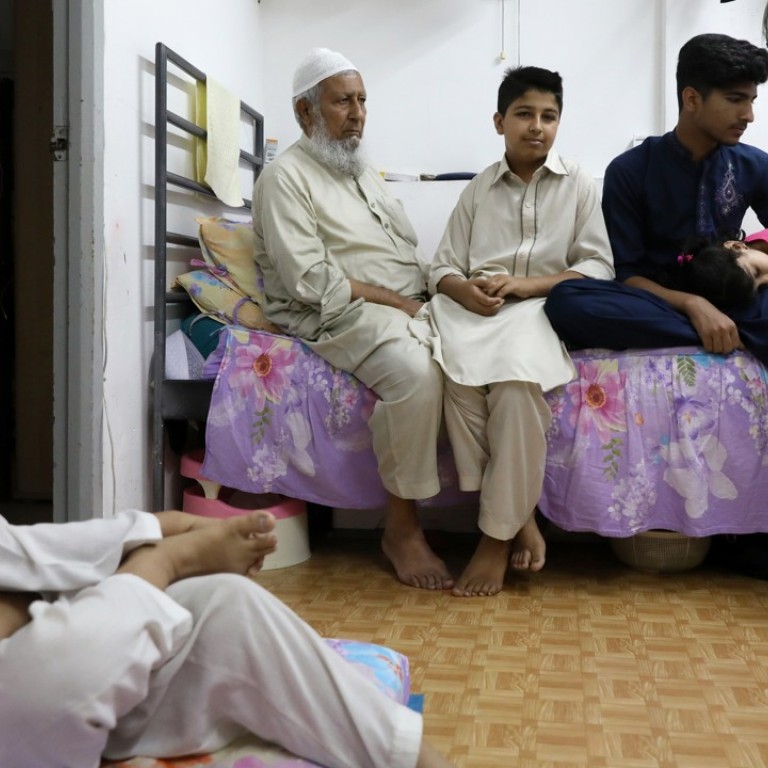 Tiny flats mean large ethnic minority families must split to secure public housing in Hong Kong
Many extended families face difficult choices when finally offered public housing after years of waiting
Until last year, Bibi's family of eight were crammed into a 120 sq ft cubicle home in Hong Kong's ageing To Kwa Wan neighbourhood.
The 35-year-old housewife and her sick 74-year-old father-in-law slept on chairs at night while her five children shared two beds.
Her husband, a security guard and the breadwinner in the family, worked nights and slept in the day. 
The Hong Kong Pakistani family lived like this for six years on the seventh floor of a dilapidated walk-up building in the rundown area of Kowloon. Their unit was the smaller of two formed by the partition of a bigger property.
Last year brought some relief when they moved into a bigger place, of about 350 sq ft.
"Our home was too small," said Bibi, as she prefers to be called. "And rents keep going up. It really drives us to frustration."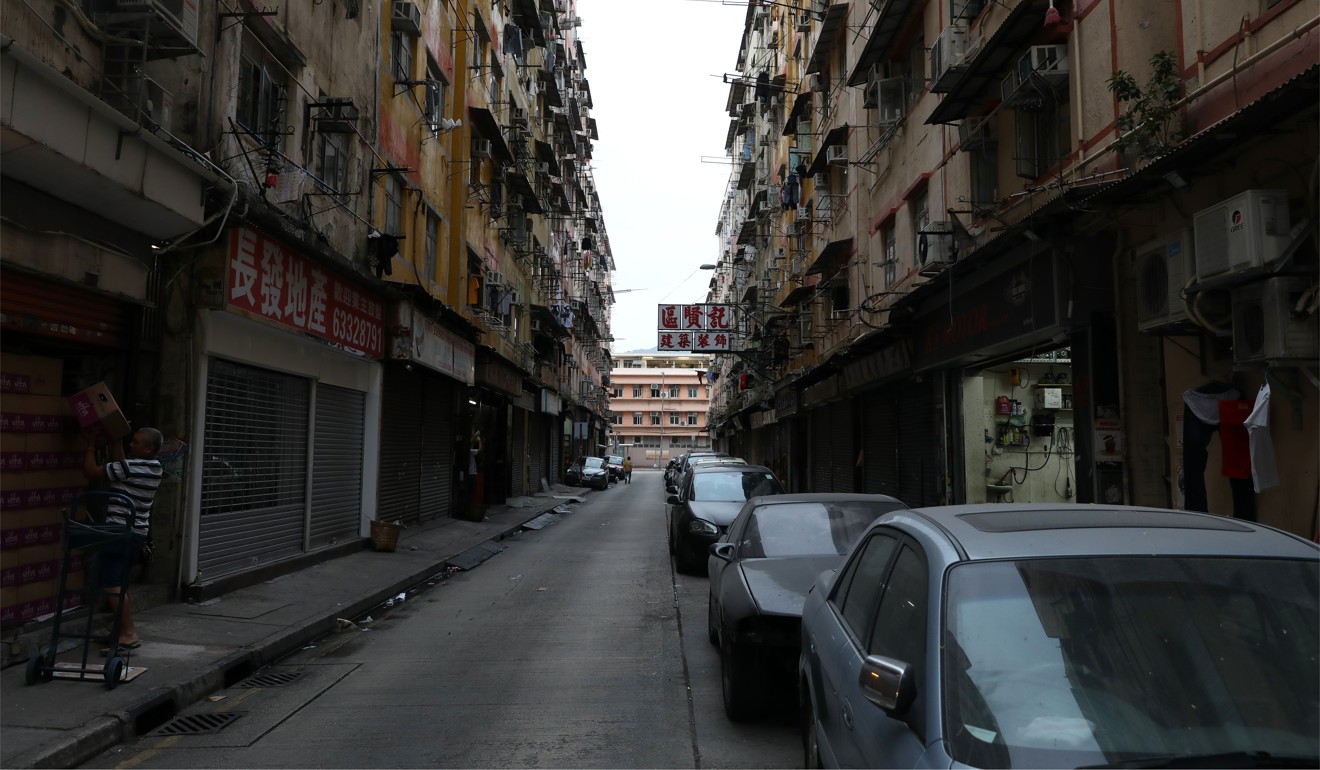 Although she declined to reveal the family's monthly income, they do qualify for low-rent public housing. However, the family are still waiting for that to materialise six years after submitting an application.
They are among 283,000 applicants on the waiting list. Although the government has targeted an average waiting time of three years, it was in fact 4.7 years as of December.
The Housing Authority, the city's main provider of public-sector housing, estimates 4,000 ethnic minority applicants are on the waiting list for rental units. The figure is based on the names of applicants only, because the authority does not require families to indicate their ethnicity on their applications.
Ansah Majeed Malik, a social worker with the Caritas Community Centre's Kowloon branch, said many ethnic minority families faced a longer wait as they were larger than most public rental flats could accommodate.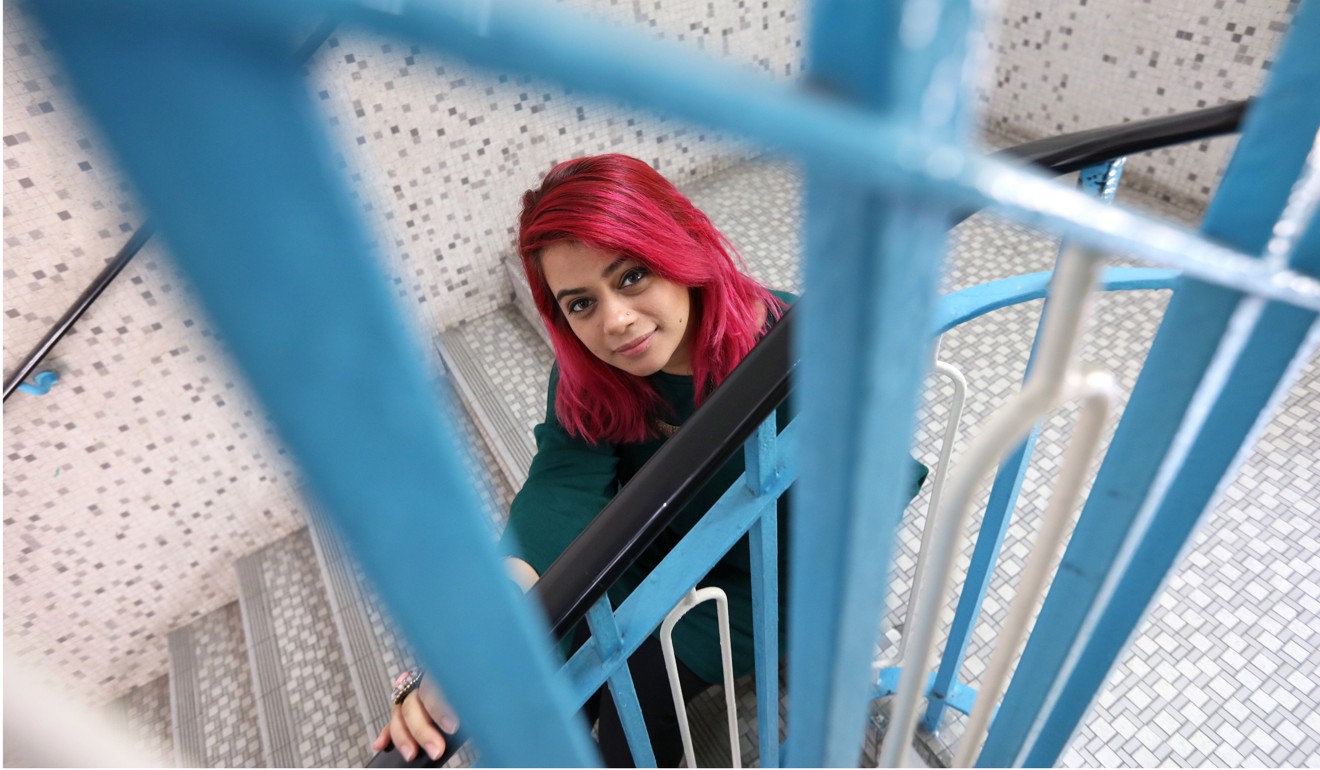 "I have never seen a single case in three years where an ethnic minority family were offered a [rental] flat," she said. 
The authority stipulates a minimum living space of 75 sq ft per person, so a family like Bibi's need a flat of at least 600 sq ft. Official figures show that only 17 per cent, or 130,000 flats, of the authority's rental properties were larger than 430 sq ft last year, down from 19 per cent in 2012. 
When big flats are not available, two smaller ones can be allocated to a large family. But Malik said this meant they would be separated and paying rent, water and electricity bills for two places.
Some families had even rejected flats allocated to them, she said, due to the inconvenience, but would then be forced to wait another one or two years until the next option came along.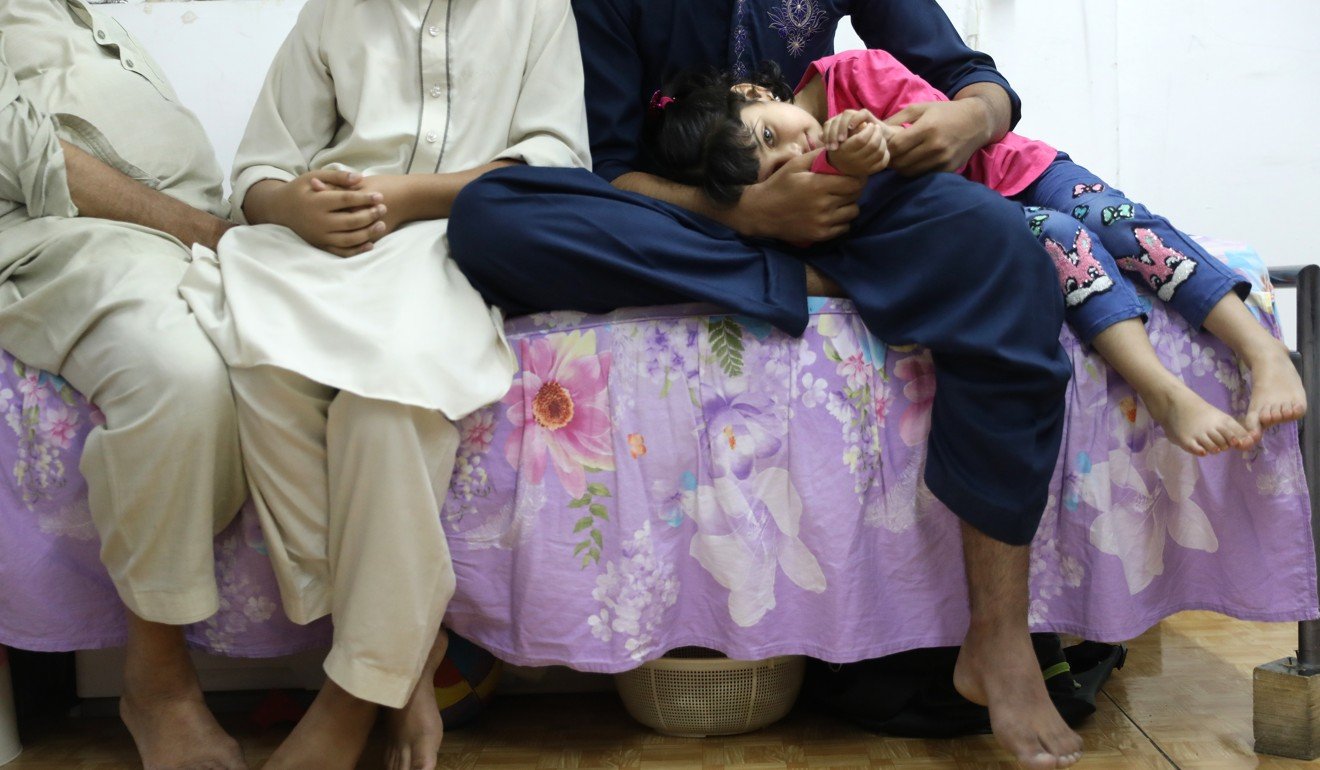 A year ago, a large flat became available for Bibi's family, but it was in Mui Wo on outlying Lantau Island, a considerable distance from their life in To Kwa Wan, where their grandfather attends medical appointments, the children go to school and the husband works. They had to reject it. 
In January they were told there would be two neighbouring flats with a combined size of 750 sq ft available in about half a year. Bibi said they were still considering the offer. Accepting it would mean she and her husband staying in separate flats to take care of the children, and paying more bills. But rejecting it would mean an even longer wait and possible rent increases.
She said they had been sidelined by property agents numerous times. Their current landlord had made them fix broken windows, peeling walls and clogged up drainage pipes before they moved into the place, she said. They were also forced to pay a large water bill accumulated before they even occupied the property.
Malik urged the government to provide at least one 700 sq ft flat on each floor of every public housing project, to serve larger families.
The authority did not comment on that suggestion in a reply to the Post.
This article appeared in the South China Morning Post print edition as: Ethnic minority families feel the squeeze