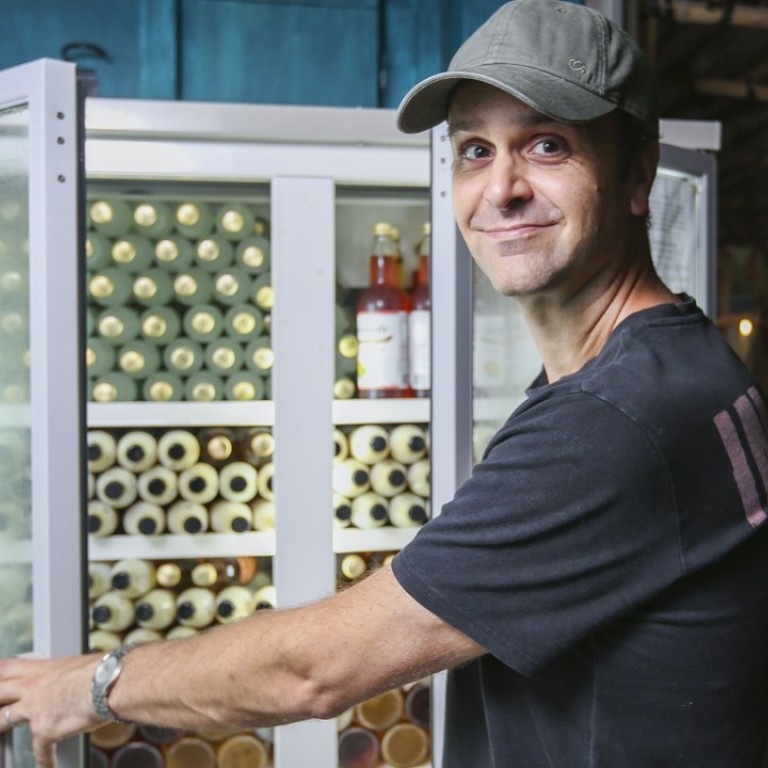 Meet the man behind an outdoor fridge feeding Kowloon's homeless – a Spirit of Hong Kong Awards nominee who wants to give street sleepers a chance
English teacher Jeff Rotmeyer, who founded charity ImpactHK, seeks to prepare homeless people for employment and help them find accommodation
In an old neighbourhood in Hong Kong stands an unusual appliance – a large outdoor refrigerator packed with goodies.
Located in Tai Kok Tsui in Kowloon, the community fridge – to give it its proper name – is stocked with donated drinks and food items.
The aim is to enable food sharing within the community, meaning everyone can help themselves to the refreshments inside.
"It was my idea to bring it here, but it has been done internationally," English teacher Jeff Rotmeyer said. "It brings a sense of community."
The fridge is one of the Canadian's volunteer projects. With ImpactHK, a charity he founded, Rotmeyer has sought to transform the lives of homeless people in the city.
"We are on the streets at least once or twice a day visiting the homeless, and we do it so often to build trust and genuine friendships," he said. "We walk, and we show kindness to people."
The group also hires individuals seeking an opportunity for rehabilitation to serve other homeless people.
"We fill them with love and pride," Rotmeyer said, adding that street sleepers undergoing rehabilitation would be groomed to re-enter the job market.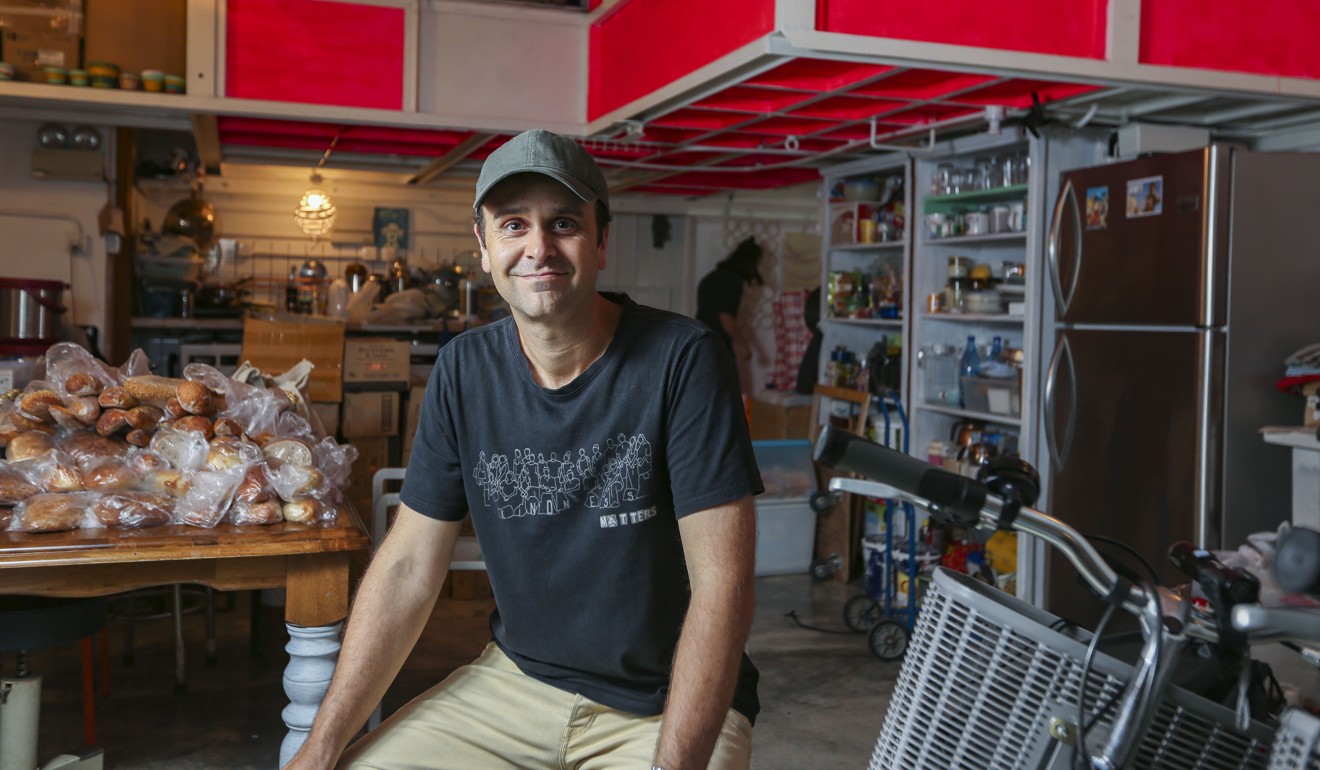 Rotmeyer has been nominated for the South China Morning Post's Spirit of Hong Kong Awards this year. Segantii Capital Management – a donor – recommended him for the Community Contribution award, which honours individuals who give back and help those less fortunate.
As part of its rehabilitation efforts, ImpactHK tries to help these individuals find accommodation.
"We put them into small affordable apartments, the sub-divided apartments," Rotmeyer said. "[Sub-divided rooms] are not ideal, but in a city where property is super expensive, unfortunately it's the only option."
The charity gives the rehabilitating street sleepers a leg-up by advancing the deposit, but tenants with jobs have to pay their own rent subsequently.
Rotmeyer is also the founder of the Love 21 Foundation, which works with those with Down's syndrome and autism in Hong Kong through physical activity and nutrition.
Summing up the aims of ImpactHK and the foundation, he said both organisations worked with groups that had been held back not just by ignorance but a lack of opportunity.
"We help them to reach their full potential," Rotmeyer said.
The Canadian, who has spent more than 12 years here, said he still enjoyed working in the city.
"I love teaching in Hong Kong. I love the students. I feel Hong Kong is my home," he said.