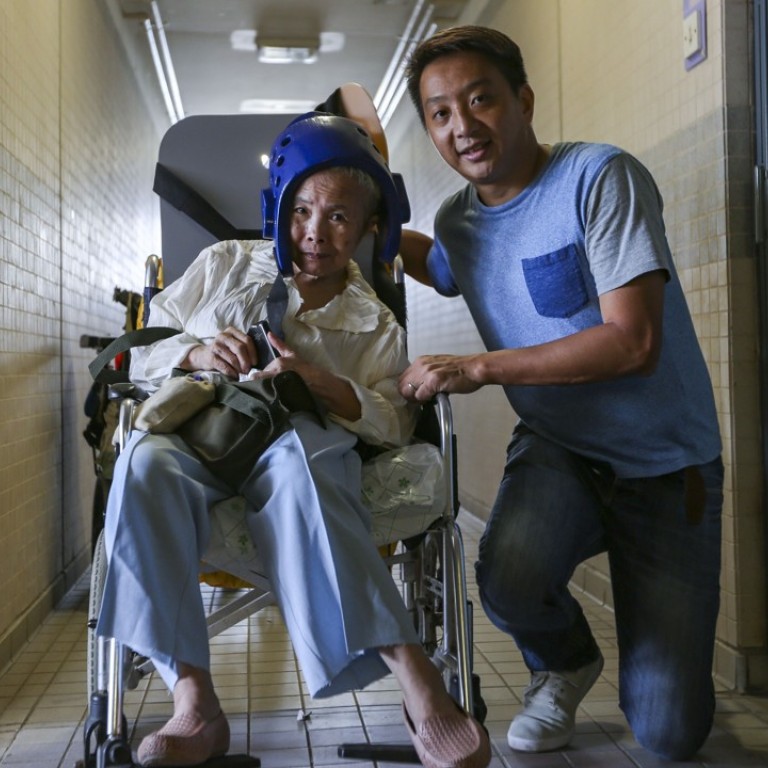 Volunteer team has helped 4,000 needy Hong Kong families fix up their homes
Spirit of Hong Kong awards nominee Chan Hon-man wants to show that renovation workers also contribute to society
Before 72-year-old wheelchair user Poon Ming-ching, who has Parkinson's disease, could move into her new home in Kowloon, the public housing flat needed a facelift – which she and her family could ill afford.
The work has since been taken care of, however, thanks to a local volunteer scheme that aims to help underprivileged families with renovations.
Chan Hon-man, who organises the service, said his repair and maintenance team had visited more than 4,000 homes across the city since 2014.
"Elderly people living alone, people and families receiving government assistance have been given priority," he said.
The Hongkonger, who runs an interior design and engineering company, said he hoped to help the needy by improving their living conditions.
"Many unfortunate individuals such as [Poon] need help," he said.
Chan's volunteer team, accompanied by skilled workers, can paint walls and ceilings, replace window panes, install door locks and do simple home repairs.
"As a general rule, we provide only one-day service to each household. We want to serve more families with limited manpower," Chan said.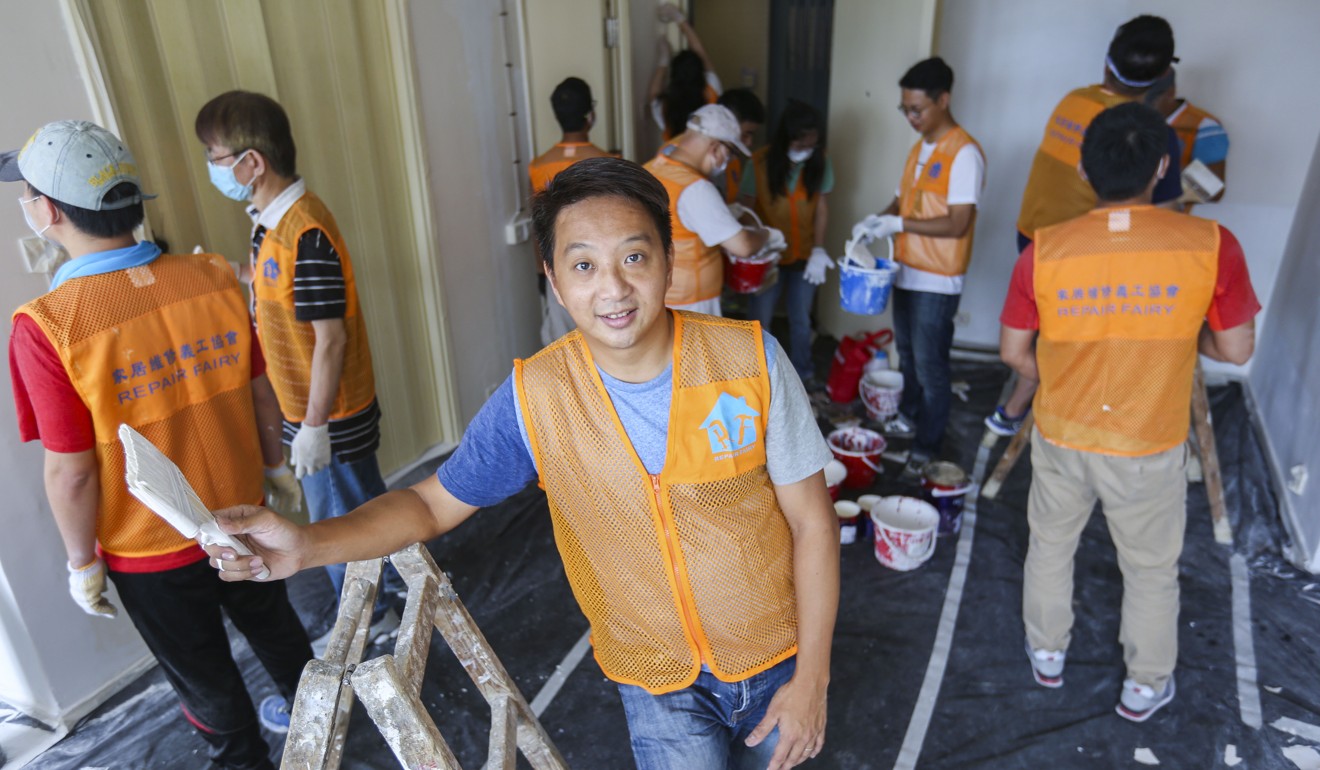 He added that service users were generally appreciative of their help.
"There was a single mother who cooked for us – a big team of 30 volunteers – to express her gratitude as we repaired her squatter hut in Kwu Tung in the northern New Territories."
The executive encourages his staff at Sky Design Engineering to participate in volunteer activities. The company also donates an average of 5 per cent of its annual profits to charity.
Chan said he was a believer in the notion that the best way to help people was to give them the tools to help themselves.
Since 2015, he has trained over 1,200 people in home repair and improvement.
"I want to groom more volunteer repair workers so that they are able to serve their own neighbourhoods," the renovation specialist said, adding that at-risk teens seeking an opportunity for rehabilitation had also benefited from his classes.
Sky Design is one of the nominees for the South China Morning Post's Spirit of Hong Kong Awards this year.
Volunteer group Repair Fairy has recommended the company for the Corporate Citizen award, which recognises enterprises that have embraced their corporate social responsibility roles.
Chan said he believed many Hongkongers had negative feelings about the local home renovation industry.
"Our services are often considered too expensive," he said. "By helping the needy, I want to convey the message that renovation workers also contribute to society."