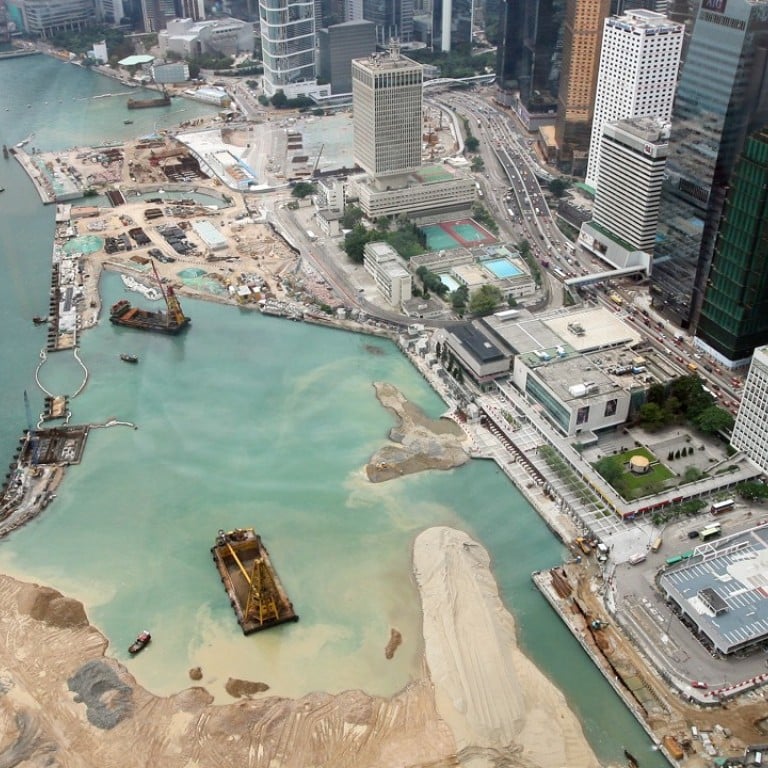 Hong Kong land reclamation explained: the good, bad and ugly methods of pushing back the sea
About 6 per cent of city is reclaimed land, and while extending the shoreline of a land-starved society seems ever more attractive, critics say it would not solve housing issues
With 7,014 people per sq km, Hong Kong is the world's fourth most densely populated jurisdiction in the world, according to the UN, trailing only Singapore (8,155 people per sq km), Macau (20,821 people per sq km) and Monaco (25,969 people per sq km).
No wonder then, that land reclamation, often seen as a last resort when a country or city runs out of urban space, holds such allure in a place notorious for its housing shortage.
Earlier this month, Chief Executive
Carrie Lam Cheng Yuet-ngor
found herself fending off suggestions she had prematurely waded into the debate on land supply before the end of a public consultation exercise. She had singled out five locations across the city for land reclamation.
The sites under consideration are Lung Kwu Tan in Tuen Mun, Ma Liu Shui in Sha Tin, Siu Ho Wan and Sunny Bay on Lantau Island, and Tsing Yi Southwest.
The proposal, however, reignited a debate on whether eyeing the sea would be the remedy to Hong Kong's long-standing land woes.
Around 6 per cent of Hong Kong's total area is reclaimed land.
The government has said this accommodates about 27 per cent of the city's population, and as much as 70 per cent of Hong Kong's commercial activities.
Singapore and Macau, two cities that share much in common with Hong Kong, have been even more aggressive in reclaiming land from the sea: Singapore's land area has expanded by 24 per cent – increasing by 13,800 hectares (34,100 acres) – while Macau has grown a staggering 160 per cent or 1,900 hectares.
The Hong Kong government favours land reclamation for reasons cited by its own Task Force on Land Supply. On its website, the task force states: "Unlike other land supply options, reclamation does not create major impacts on existing land use and usually does not require private land resumption and household resettlement."
It also claims "reclamation can create smart, green and resilient development".
Civic society and green groups, however, see land reclamation as a poor choice for land supply.
The Liber Research Community, a local NGO focusing on land policy, pointed out that reclamation is not only extremely costly, but very slow – it can take 25 to 30 years to turn an area in the sea into a fully usable plot of land.
At the same time, conservation groups such as WWF and Greenpeace say reclamation is environmentally catastrophic.
The effects of land reclamation
There are several land-reclamation techniques, ranging from dredging, where swathes of seabed are scooped up and stacked in huge piles, to more expensive but marginally less damaging methods such as deep cement mixing, which involves injecting cement into the seabed to create a stable foundation that can be built upon.
But all land-reclamation methods have several things in common.
Firstly, environmental groups note that land reclamation is irreversible: the land cannot be returned to a natural state, and that part of the ocean is lost forever.
Next, scientists say the large number of additional vessels required for such major operations can harm sea life.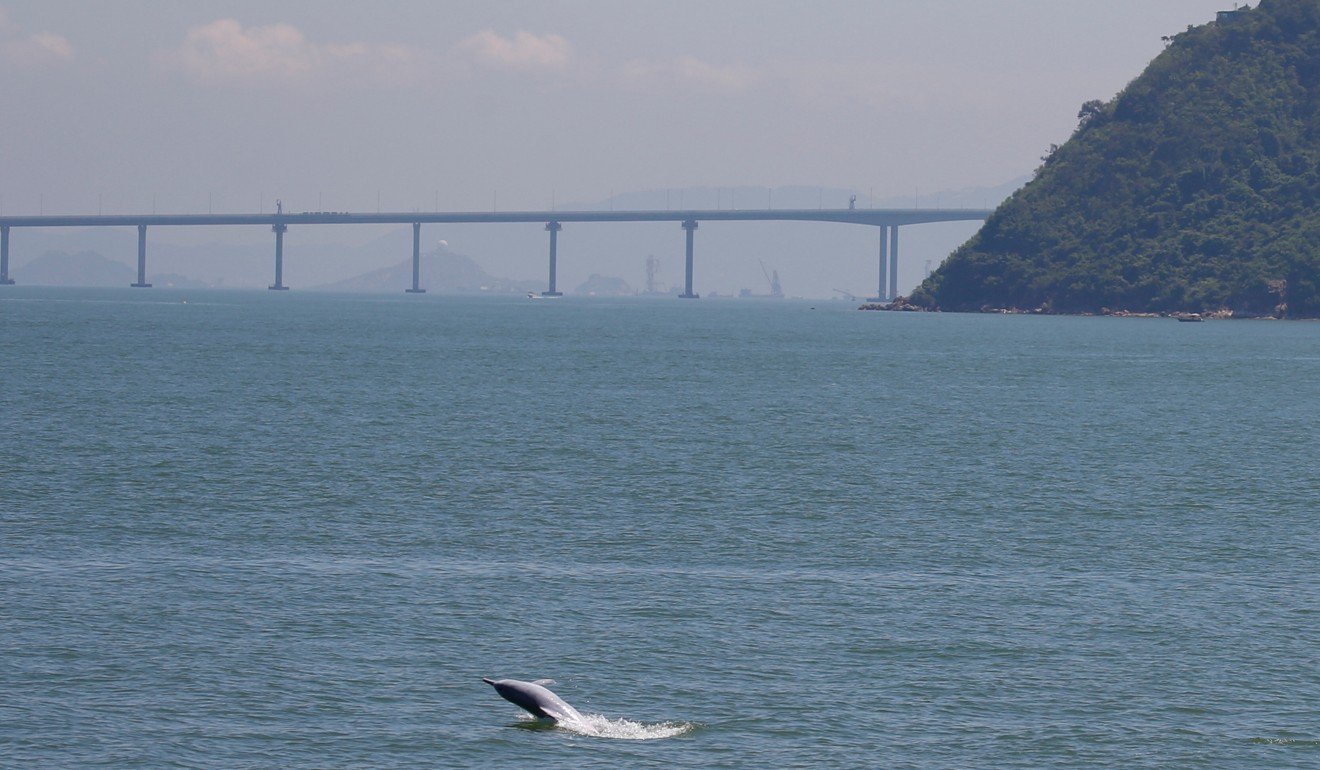 "The engine noise from all the sea traffic interferes with the dolphins' echolocation, which they use to hunt and navigate."
Lee also points out that reclamation adversely affects fish numbers, which in turn harms Hong Kong's fishing industry.
"Fish rely on having natural coastlines for spawning," she says. "Building an artificial coastline erases that habitat."
Land reclamation can even affect sea currents in the region in subtle ways. For example, the WWF says that inhibiting long-established currents by creating new land masses can exacerbate the problem of algal blooms – also known as "red tides" – which can harm marine life as well as swimmers.
How much land does Hong Kong need?
According to the task force, the city will need 4,800 additional hectares of land by 2046. Of this area, 3,600 hectares have already been committed and planned, with the search still on for a remaining 1,200 hectares.
This figure, however, is described as conservative, and if demand for land in Hong Kong accelerates, more will be needed.
The task force has identified a range of supply measures. These range from redeveloping brownfield sites – damaged agricultural land mostly located in the New Territories – to developing caverns and underground spaces or suburban areas.
The alternatives
According to the Liber Research Community, a Hong Kong-based organisation focused on urban studies and political economy, land reserved for public housing rental and home ownership schemes amounts to 136.3 hectares – just 39.5 per cent of the total land area in Hong Kong; while land reserved for private development amounts to 209.1 hectares – 60.5 per cent of the total area.
Liber claims that proposed reclamation schemes will contribute little to housing supply, and points out that the government has already identified hundreds of sites across the city for redevelopment for housing. These include former agricultural land, former recreational space, old industrial zones, and miscellaneous plots.
Instead, Liber recommends turning to brownfield sites to help meet demand, and the group says it has identified 1,300 hectares of such land. Liber points out that brownfield sites are a win-win solution in terms of cost, availability and environmental impact.