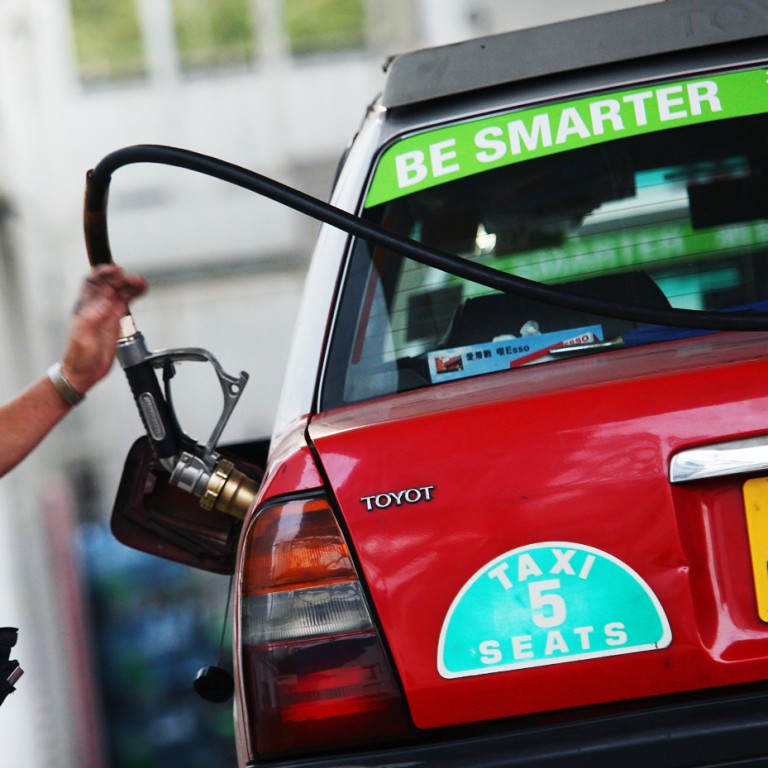 Hong Kong petrol is most expensive in the world, survey says, driving motorists mad
Oil companies defend charges as Hong Kong tops global list paying just under US$2 a litre
Shell Hong Kong has defended its fuel pricing methods after statistics showed the city has the most expensive petrol in the world.
Drivers reacted with outrage to the figures, which Hong Kong Automobile Association spokesman James Kong described as ridiculous. He urged the government to crack down on high costs to drivers.
"It's not only because of the government," Kong told the Post. "The government is charging HK$6 per litre [in tax], but on top of that … we're still talking about HK$9 per litre which is expensive compared with other countries."
According to data released by 
GlobalPetrolPrices.com
 Hong Kong drivers pay just under US$2 for a litre of petrol - almost a full US dollar more than on the mainland and in the United States.
The Hong Kong Competition Commission said the conduct of domestic oil markets was often a focus for competition authorities internationally.
"At the moment, in Hong Kong, the Competition Ordinance has yet to come into full effect so the competition commission has no power to conduct investigations," a spokeswoman said. "However, the commission appreciates and understands the widespread consumer concerns about retail fuel prices in Hong Kong and is undertaking a study of competition issues."
But a spokeswoman for Shell Hong Kong said due to discounts and promotions offered to customers and drivers, the selling price of fuel was effectively lower than retail prices.
"Our auto-fuel prices are affected by a number of factors, including land cost, duty, salary and wages, other operating expenses and so on," she said. "Crude oil prices, which most people mention, are not applicable in the local market."
The spokeswoman said Shell monitored the market closely and adjusted retail prices when necessary. In February, a report by the Consumer Council showed petrol prices were not falling at the same rate as the crude oil prices, leading to accusations that suppliers were overcharging customers.
It said oil companies should release more data to allow the public to properly view why prices rise and fall.
"The council has been monitoring the selling price of automobile petrol," the watchdog said. "Based on the data the council can obtain, a report was published earlier this year, which found signs that adjustments in auto fuel pricing were quick to go up and slow to go down."
PetroChina and other Hong Kong fuel companies did not respond when asked to comment.
This article appeared in the South China Morning Post print edition as: Motorists' rage fuelled by highest petrol prices