Tesla
Get more with myNEWS
A personalised news feed of stories that matter to you
Learn more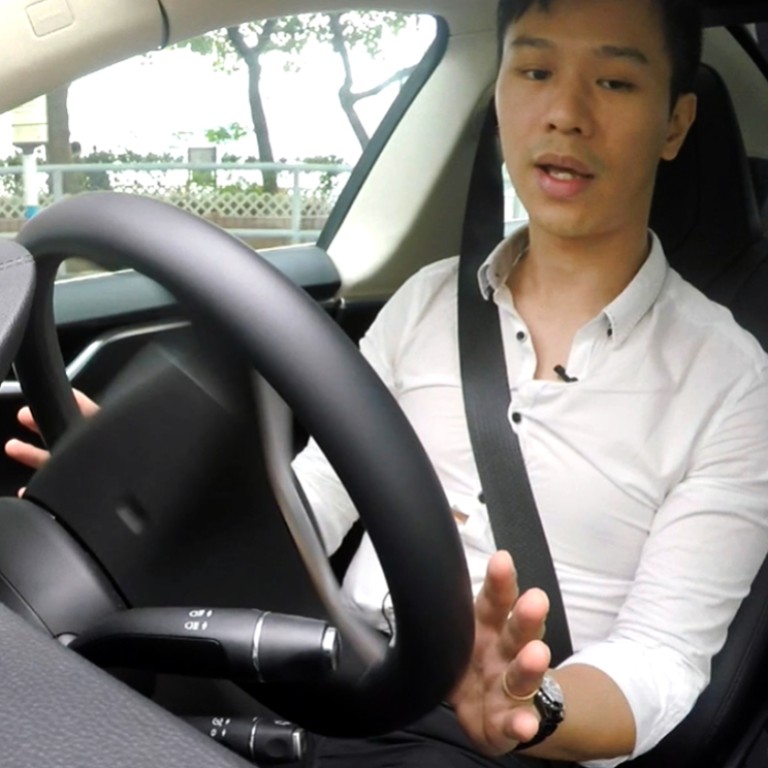 Tesla 'hands free' update gets rap on the knuckles from Hong Kong government as drivers warned not to use Autopilot update
Hong Kong's transport authority has issued a warning letter to electric vehicle manufacturer Tesla after it launched an "autopilot" software update that allows motorists to drive "hands free" without government approval.
The Transport Department also advised Tesla drivers against using the software.
"We have reminded Tesla that such software updates can be installed in vehicles only after the Transport Department has approved them," a statement by the department read.
Tesla rolled out its new "Autopilot" feature worldwide last weekend, which allows Model S cars to automatically change lanes, change speed in traffic, steer within lanes and park with the help of radar, cameras and ultrasonic sensors.
Watch: Can Tesla's new 'autopilot' system work in crowded Hong Kong? We did a test drive
The US-based carmaker had earlier said that a further approval was not necessary since it was only a "functional update" and not a change in hardware.
The spokeswoman added that the software update was "100 per cent EU compliant" after a Dutch statutory body gave it the green light on October 24.
According to the Transport Department, Tesla has since handed over relevant documents for review.
While Tesla motorists cannot uninstall the software update to a previous version, they can choose to not activate its functions while driving.
"Autopilot is not activated by default. It is, and always is, the driver's decision to use or not to use the function," said Locky Law, the Tesla owners' representative at Charged Hong Kong, an organisation that promotes electric vehicles.
Tesla CEO Elon Musk stressed that the new features, although still in the early stages, are akin to the autopilot systems that airline pilots use, and that the driver is still fully responsible and ultimately in control of the car.
The functions, designed predominantly for highway usage, are only supposed to be used on roads where lanes are clearly marked.
Although the latest 7.0 version is a step forward in self-driving technology, drivers are still required to keep their hands on the steering wheel.
Hong Kong police earlier issued a statement to the warning that any drivers unable to control their vehicle properly and who endanger the safety of other road users may be violating traffic laws.