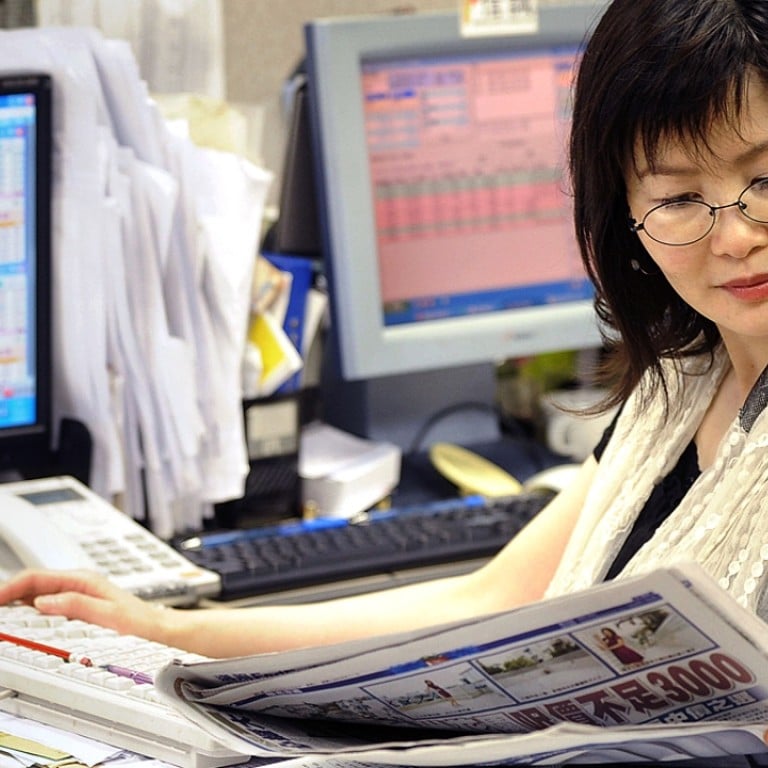 Overwhelming majority of Asian business leaders turn to both printed media and digital resources for news, survey finds
More than 96 per cent read newspapers or magazines in hard copy, and 94 per cent rely on digital media weekly as well
Asia's elite business leaders are not yet replacing traditional printed media with digital, as more than 96 per cent still read newspapers or magazines in hard copy, according to a study by international market research agency Ipsos.
And three out of four amongst them said they read at least one international news or business title in print over the course of a month.
But the survey, released today, said these businessmen should not be misunderstood as being digitally backward.
The poll showed that 94 per cent of them read news through computers, tablets, or smartphones at least once a week as well.
And 70.1 per cent indicated they watched video from a website or app at least once in a month.
The findings are the 17th in a series of surveys since 1985, covering some 260,000 business executives from more than 50,000 businesses in the region. The latest survey compiled research conducted over two time periods, from May to September last year and from June to September this year.