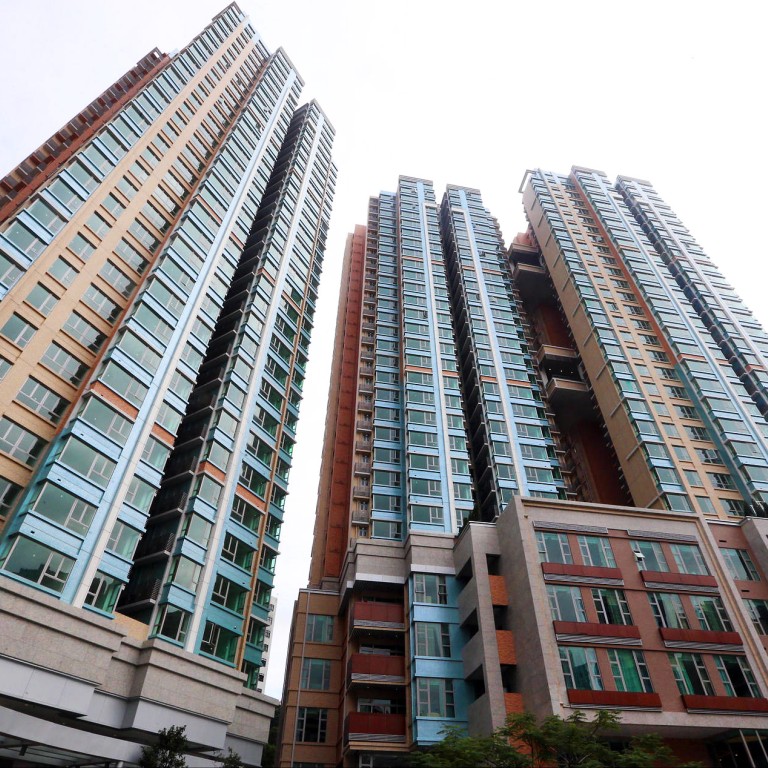 Hong Kong's first life-long rentals for the elderly project opens, but not all welcome it
Hong Kong's first non-subsidised housing project for the elderly opens for lifelong rental today.
Targeting middle-class residents aged over 60, applicants are not subject to any asset limits or required to pass a means test, but will have to pay the cost for lifetime residency either in one sum or instalments.
Prices range from HK$1.8 million to HK$20 million depending on size, location and the age of applicants, with older occupants paying less.
"Applicants aged 85 or above should pay a HK$1.8 million lump sum entry contribution for a lifelong rental of the smallest studio flat. Applicants aged 60 have to pay HK$4 million for the same flat," said Wong Kit-loong, chief executive officer and executive director of the Housing Society, which developed the project - Tanner Hill - in North Point. "An 821 sq ft flat would cost an 85-year-old applicant HK$5 million, but HK$10 million for a 60-year-old occupier. A combined unit would cost more."
A 1,228 sq ft combined unit - comprising two flats - costs the youngest tenant up to HK$20 million, but HK$14.9 million for someone aged 70 and HK$8.8 million for an 85-year-old.
For a flat involving two legal tenants, pricing will be based on the age of the younger person.
Housing Society chairman Marco Wu Moon-hoi hoped the project could inspire other organisations to embark on similar schemes to cope with the ageing population and social needs.
The three-block hub offers 588 non-furnished flats varying in size from 342 to 821 sq ft. They come in studio, one-bedroom and two-bedroom sizes, plus combined units.
Wu said residents could request to live with a spouse aged above 50 or with up to two live-in, full-time domestic helpers, but stressed that the project was not designed for seniors residing with their offspring or relatives.
"If the tenants have serious health conditions and need to be taken care of, we make exceptions for their children and relatives as long as medical certificates are provided," said Wu.
"But children and relatives can only stay for one month. They would not be classified as legal occupiers."
A lease can be terminated if it is violated. Tenants can get back 80 per cent of the entry contribution if they terminate the lease within two years. The refund drops to 5 per cent after 10 years.
The project, however, has not been well received by senior citizens.
"I would rather spend my millions buying an apartment for my 28-year-old son and his family," said 68-year-old Luk Ching-yu, a mother of two.
"I will only live for several more years. It is not worth spending millions to rent a place," she added.
Ng Kwong, 72, who suffers from heart disease, said he did not see the need to live alone in such a large apartment and preferred living with his daughter, who could take better care of him.
The development is equipped with two Chinese and Western medical clinics, which have been set up in collaboration with the Hong Kong Sanatorium and Hospital and Baptist University's school of Chinese medicine.
The estate also has a gymnasium, a mini theatre and day care and rehabilitation centres.
Tenants are required to pay a monthly management and service fee.
Applications close on December 22. Flat selection will be determined by a computer ballot on January 5.
The society has already developed two subsidised housing projects for elderly middle-class people.
This article appeared in the South China Morning Post print edition as: Doors open at property project for elderly renters