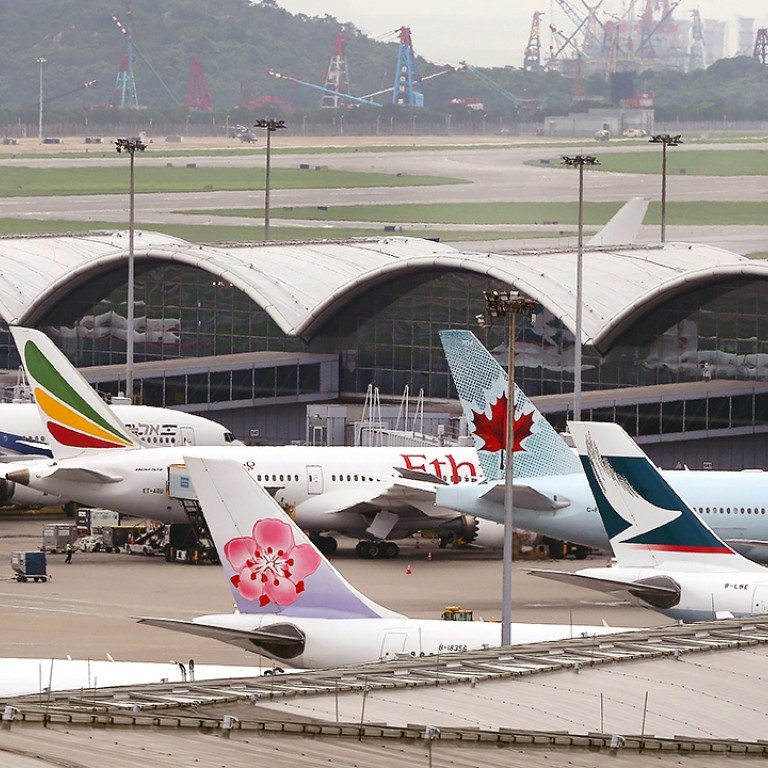 (Slightly) cheaper flights from Hong Kong as fuel surcharge scrapped
Civil Aviation Department says fee 'not warranted' after oil price tumbles
Passengers flying from Hong Kong will no longer have to pay fuel surcharges in a historic cancellation of the levy following the collapse in oil prices.
Marking a boost for Hongkongers and cheaper air travel, the city's aviation regulator said the fuel levy for passengers on outbound flights was to be scrapped from February 1 as it was no longer necessary.
"In view of the fact that aviation fuel prices in the past months have greatly reduced and stabilised to a reasonable level and that the corresponding fuel surcharges have been greatly reduced, the CAD [Civil Aviation Department] considers that the levying of passenger fuel surcharges is not warranted," a spokeswoman said on Wednesday.
Savings will amount to HK$109 off long haul airfares and HK$24 on regional flights but passengers with tickets booked before February for travel afterwards will not be refunded.
The fuel surcharge has been applied by airlines continuously since 2004 to cover for fluctuations in aviation fuel prices. But the surcharge has steadily fallen from HK$1,164 at its peak four years ago for long haul flights.
Oil prices continued falling yesterday, with Brent Crude dipping below US$28 a barrel. The International Energy Agency warned prices the world could "drown in oversupply" forcing oil prices even lower.
Weak economic growth is adding to lower oil demand prompting the International Monetary Fund to cut its global growth forecast.
Local airlines Cathay Pacific, Hong Kong Airlines and HK Express said it would not add a fuel surcharge from February. Hong Kong Airlines explained surcharges paid are "calculated when a ticket is issued," so refunds would not be given. Equally, when the fuel levy is raised passengers are not asked to pay the difference normally.
Leading travel agency Flight Centre, who called for the surcharge to be scrapped a day earlier, welcomed the move.
David Fraser, the travel agency's Greater China managing director, said: "This is fantastic news for travellers and companies in Hong Kong, and it is great to see the government making a positive change like this."
Fraser indicated airfares in Hong Kong would become cheaper. "We will continue to see airlines and the travel industry promote good value airfares to attract customers," he said.
Residents responded last year to cheaper flights with 11 per cent more Hongkongers taking flight among a record 68.5 million flying in and out of Hong Kong International Airport.
Esso, one of the big five providers of petrol, said its pump prices were "trending in line with the product cost" as factors such as land, labour costs and taxes remained disproportionately high.