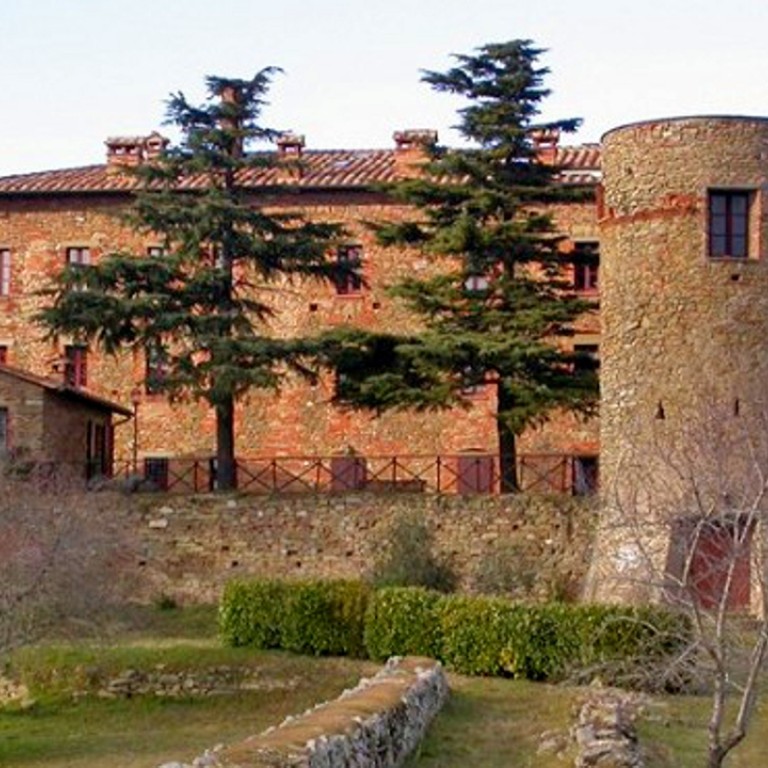 What you can buy for the price of a Hong Kong flat: an Italian castle, a Sydney apartment with harbour view or a Dublin townhouse
Hong Kong has again topped the list for world's most expensive real estate. We compare what you can buy for the same price around the world
Hong Kong's housing was again crowned the most unaffordable in the world, according to the most recent
Demographia
survey.
The average flat sells for 19 times the gross average income, the highest ever price gap since the US- based survey began reporting 11 years ago.
The results were hardly a surprise given the high demand for Hong Kong housing. Subdivided flats smaller than 100 square feet can be rented out for as much as HK$3,000.
At the end of 2015, a luxury Hong Kong apartment on Conduit Road in the Mid-Levels sold for HK$590 million or HK$102,900 per square foot, making the 5,732 square foot duplex flat the most expensive Asia.
Hong Kong is also home to the world's second most expensive house, a 9,890 square foot house on The Peak sold to Alibaba's Jack Ma for HK$1.5 billion or HK$150,000 per square foot.
According to the latest data released by Rating and Valuation, Hong Kong's average price for a home is HK$4.34 million for a 430 square feet flat in Kowloon.
To understand just how expensive Hong Kong homes are, here's what kind of home HK$4.34 million can buy you in cities around the world.
Sydney, Australia
Ranked second most unaffordable in the world, Sydney's average housing cost is 12.2 times the gross median income. But their flats are also bigger.
This
720 square foot flat
is selling for between AUD$710,000 and $780,000; slightly lower than the Hong Kong average of HK$4.34 million.
Also, this one bedroom, one bathroom flat comes with a parking space. The flat adjacent to Sydney Harbour comes equipped with an oven, dish washer and stove, which many Hong Kong flats sell without.
Vancouver, Canada
Vancouver consistently lands on lists for most expensive housing but also as the best city to live.
In addition to two bedrooms, the apartment has two bathrooms and a den, a rarity in Hong Kong.
The condo also comes with laundry and kitchen appliances - and a club house.
New York
New York is similarly notorious for expensive but small homes. If Manhattan is comparable to Hong Kong Island's prime real estate, then Brooklyn can be likened to Kowloon.
The renovated flat comes with kitchen and laundry appliances.
London
The British city ranks eighth on Demographia's list of most unaffordable housing. Decked out with a new kitchen fitted out with an oven and four burner gas stove top, this Battersea, London residence is selling for £375,000 (HK$4,168,750).
The one bedroom flat is located close to Battersea Park and Albert Bridge.
Dublin
Getting outside the expensive hubs, cities like Dublin offer entire houses for the price of Hong Kong's 430 square foot flat.
This townhouse in central Dublin is selling for €450,000 (HK$3,793,730).
The three storey house has a basement and a garage behind the house. The first floor has three bedrooms while the second floor has two bedrooms and an en-suite bathroom.
Italy
For almost half of Hong Kong's average home, lovers of Italy can move into a castle priced at €295,000 (HK$2,487,000).
The
12th century castle
consists of four storeys, located in the Italian region of Umbria. The listing describes the property to "include private garden, pool, tennis court, club house, parking, 17 hectares of land and other common areas which are kept by the guardian throughout the year."
France
Situated on a plot of land larger than 6,500 square feet, the 15th century castle is situated between France's Valence and Montelimar. The home comes with an equipped kitchen, four bedrooms, an office, two bathrooms and a garage.
In early 2015, the South China Morning Post looked around the world to see what kind of home HK$7 million would buy: