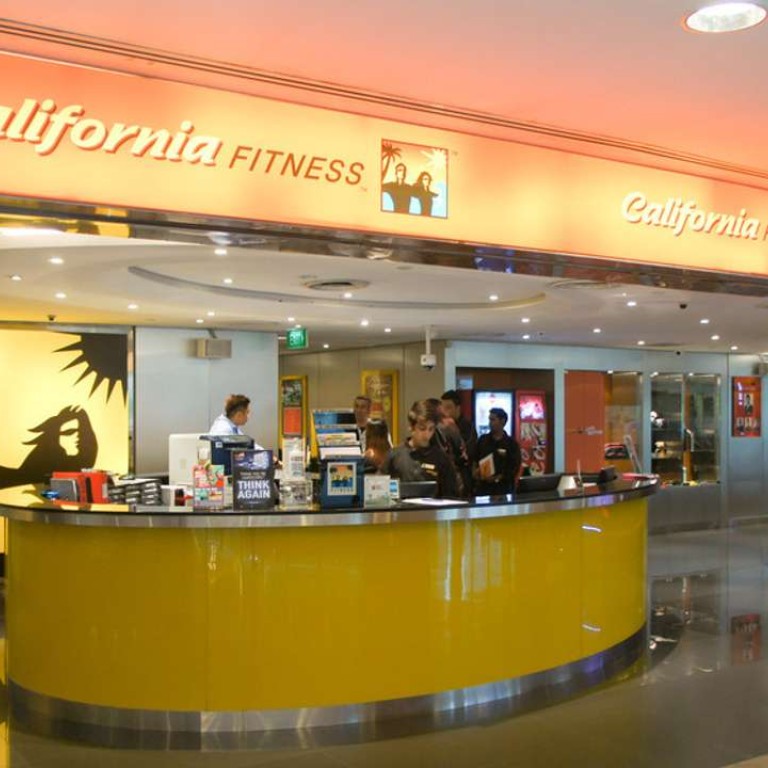 Troubled gym chain California Fitness shuts down all Singapore locations
Singapore High Court appoints corporate recovery specialists Ferrier Hodgson as provisional liquidators to restructure company's local operations
California Fitness has shut down its Singapore locations, meaning only one branch of the troubled gym chain remains open.
Last week, all 12 branches in Hong Kong were shut amid a winding-up petition and other court action, indicators of the financial uncertainties faced by owner JV Fitness. Mainland outlets in Shanghai and Guangzhou were also closed, though the Beijing outlet has temporarily reopened.
Gym members in Singapore who had followed media reports of the issues in Hong Kong closely saw signs of trouble after patrons were not billed for gym fees this month. This was followed by the closure last weekend of the chain's Raffles Place branch in the Central Business District.
The entire Singapore operation has now been affected, forcing the shutdown of the remaining two branches of the pan-Asia fitness chain.
The High Court in Singapore appointed corporate recovery specialists Ferrier Hodgson as provisional liquidators to restructure the company's local operations.
"JV Fitness does not have adequate liquid resources to continue its operations, and therefore all outlets in Singapore will be closed from today until further notice," Ferrier Hodgson said in a media statement on Tuesday night.
"The provisional liquidators will quickly explore options that may be available to enable the business to operate, but for the time being, it is necessary to cease the operations of the fitness centres with immediate effect."
From a single California Fitness branch shutting two weeks ago, the gym chain has lurched from crisis to crisis, leaving 64,000 members and 700 JV Fitness employees in limbo.
JV Fitness lost HK$117 million over the past two and a half years. It was left with only HK$16 million in cash, but needed HK$37 million to cover its costs.