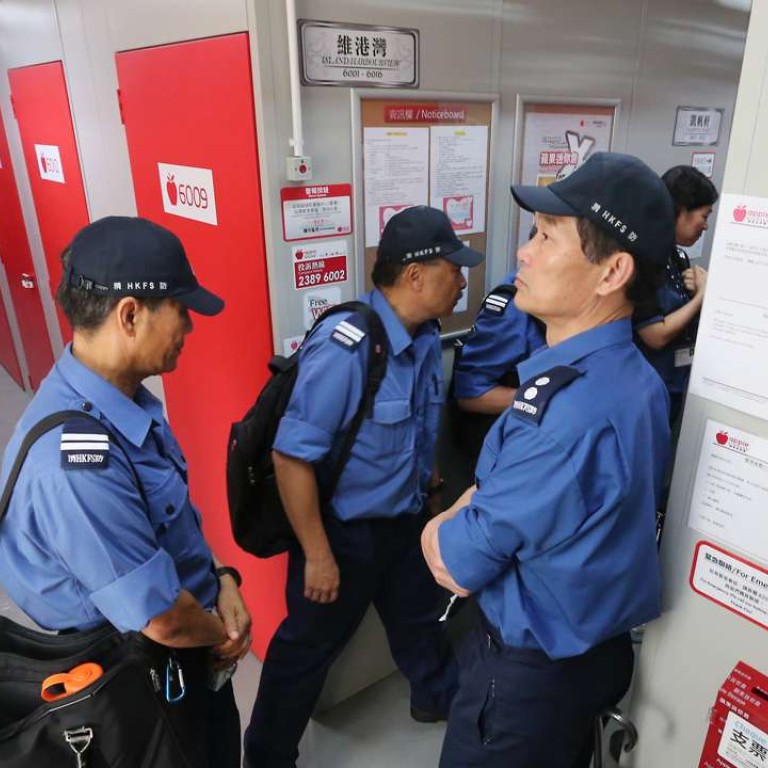 Deadly Ngau Tau Kok blaze prompts peak body safety reminder
The Self Storage Association Asia has distributed posters warning members and customers of prohibited items in the wake of the June SC Storage fire, which took the lives of two firefighters
The peak body for self-storage providers in Asia has issued a stern reminder of prohibited activities to operators and users in an effort to avoid a repeat of the deadly Ngau Tau Kok blaze.
Self Storage Association Asia (SSAA) circulated posters to its members yesterday listing banned activities such as sleeping, cooking, pet keeping, the storage of flammable items, batteries and other dangerous goods.
Luigi La Tona, executive director at the association, said the posters were released as a clear reminder to operators and users of the safety guidelines.
"It has always been in the contract between users and operators to state what is not allowed to be stored," La Tona said. "Now we made it much clearer."
La Tona said customers could have their contracts terminated and deposits forfeited if found to be in breach of the guidelines.
"The fire has raised our level of awareness and it [the guidelines] need to be very strict," he said.
The posters were circulated to all 20 of the SSAA's Hong Kong member organisations.
It comes in the wake of the fire at SC Storage mini-storage in Ngau Tau Kok, which burnt for more than four days in June and claimed the lives of two firemen.
But enforcing the guidelines might prove difficult with operators not legally permitted to inspect user belongings prior to placing them into storage.
While customers are required to declare to have no illegal or flammable items, La Tona said enforcing the guidelines would have to be based on users' self-regulation and CCTV monitoring.
Helen Ng, chair of the SSAA, said the posters would help "standardise communications across members' facilities".
The association is also refining guidelines on fire prevention and public safety as part of its accreditation programme - set for release in the fourth quarter this year.
Currently, SSAA members are required to receive approval of all fire safety facilities from the Fire Services Department. The department launched a number of fire safety courses for mini-storage operators, which ran from July 14 to 16.
The government has also commenced inspections of about 500 mini-storage outlets' fire safety facilities in the wake of the Ngau Tau Kok fire. The inspection is expected to be completed by the end of this month.
This article appeared in the South China Morning Post print edition as: Blaze prompts banned items warning