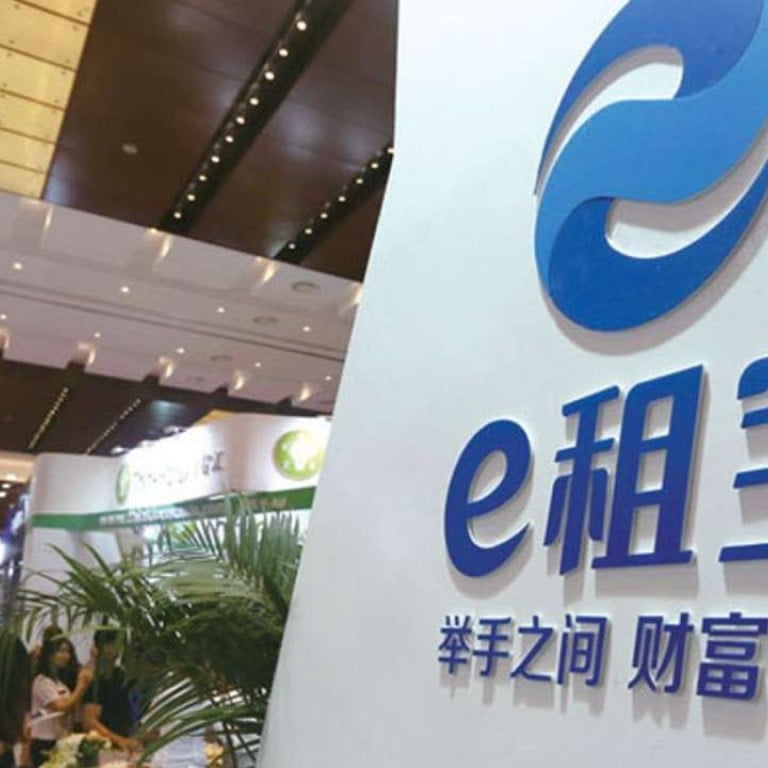 One third of China's 3,000 peer-to-peer lending platforms 'problematic': new report
One third of more than 3,000 peer-to-peer online lending platforms on the Chinese mainland have been found to be problematic, an annual report on the nation's internet finance says.
Since 2007, peer-to-peer platforms (P2P) have mushroomed nationwide, particularly in recent years. Small and medium-sized companies find it easier and cheaper to get loans through P2P platforms than borrowing from banks, while lenders are lured by higher returns offered by the online platforms.
However, the 2016 Blue Book of Internet Finance, published on Friday, found 1,263 of the P2P platforms on the mainland up to the end of 2015 were problematic, which included cases of fraud or firms going out of business.
This total included 896 P2P platforms that got into problems in 2015, with more than half involved in fraudulent tricks that took advantage of loopholes in regulations, the report said.
"China's slow economic growth has led to plunging business for small and medium-size companies; It increases the risk of loan defaults," the report said, adding that the risk of financing usually rose after accumulating over a long period.
In one typical case of fraud, highlighted in the report, one P2P platform, Rong Zuan Dai, went online in November 2015 and published 37 financing projects that promised high interest rates to hundreds of investors. But after two weeks the website suddenly closed.
Other cases of fraud saw company bosses launching P2P platforms to fund their own businesses because they found it was quicker and saved on costs.
In one example, in January 2015, Gao Qin, founder of a real estate company in Jinan, was investigated over claims she illegally attracted public investment totalling more than 1 billion yuan through two P2P platforms she had set up to fund her real estate business.
Other fraudulent tricks include splitting the long-term financing schemes into several short-term projects and using the lending from new investors to pay back original lenders.
The highest-profile case so far involves the P2P platform Ezubao, which has been investigated over claims it ran a Ponzi scheme and reportedly faked 95 per cent of its online loans. Up to December 2015, Ezubao had collected more than 74 billion yuan from more than 900,000 lenders across the country.
In August this year, China's banking regulator introduce rules that imposed a cap on P2P loans, under which an individual can borrow only up to 200,000 yuan (HK$233,010) from any one P2P platform, with total loans limited to 1 million yuan.
For each company, the limit is 1 million yuan per platform, with a total limit of 5 million yuan.
By the end of 2015, nearly 2,600 P2P platforms were operating on the mainland – an increase of 65 per cent compared with 2014.
Of the current total, Guangdong province had the largest concentration of P2P platforms, with 18 per cent of the national total, the report said.
It estimates that the number of P2P platforms nationwide will continue to rise at a rate of 90 per cent over both of the next two years as the industry further consolidates, and could eventually reach 10,000.
The number of active users of P2P is also expected to surpass nine million in 2016.