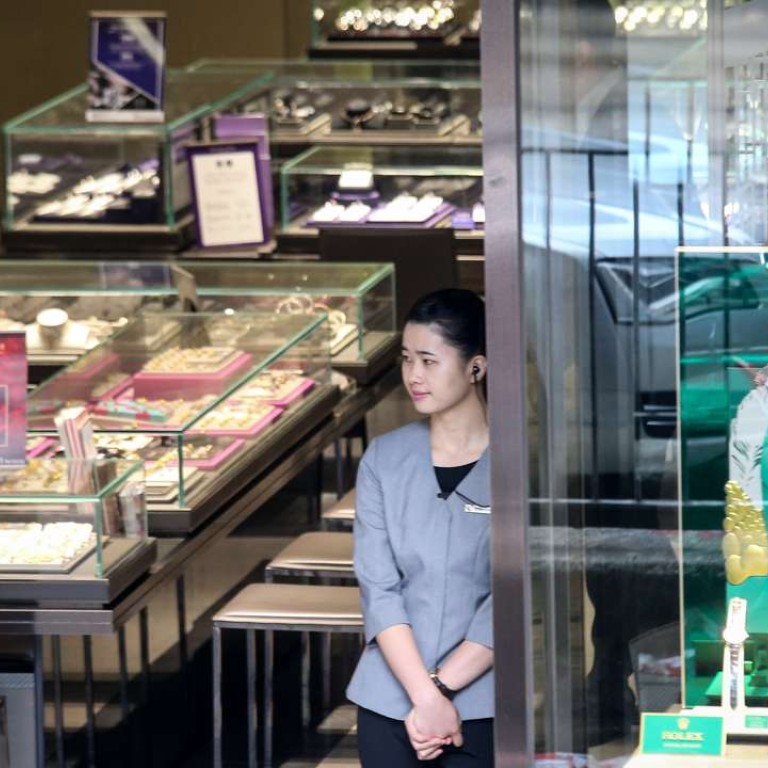 9.4pc slump in Hong Kong visitor arrivals deals blow to struggling tourism sector
Poor August figures cast gloom on National Day hopes after a modest revival in July
Despite recent talk of a recovery, the city's tourism took an unexpected hit in August, with a 9.4 per cent drop in the number of visitors, mostly from the mainland, according to the Hong Kong Tourism Board.
The board cited stormy weather and the Rio Olympics as factors for the downturn, raising concerns about a lacklustre National Day holiday season this week.
The new data has dampened hopes of a sustainable recovery in the city's sluggish tourism sector after overall
visitor numbers rose in July
for the first time in 13 months.
Mainland arrivals, accounting for three-quarters of total visitors to Hong Kong, failed to keep up momentum, slumping 11.3 per cent after a moderate 2.2 per cent growth in July.
The Tourism Board blamed the poor visitor numbers on disrupted flights in early August when typhoons hit southern China and on the summer Olympics in Brazil, which prompted people to stay at home to watch the games.
"I did expect a drop in August, but the actual figure was worse than I predicted," Travel Industry Council executive director Joseph Tung Yao-chung said.
Challenges for the city would persist as the growing trend of mainland visitors preferring to spend their holidays further afield would not change, he added.
Tung also took a dim view on the coming National Day holidays, dubbed "the golden week".
In the past few years mainland travellers had flocked to the city's tourist attractions and shopping malls, but this year Tung expected a 20 per cent drop in the number of tour groups – from 220 a day last year – during the seven-day holiday.
"Mainland travellers have way more choices now compared to a few years ago," Tung said. He suggested it was the result of Beijing making it easier for Chinese citizens to travel overseas, and other countries relaxing their visa restrictions to target mainlanders.
"If they have seven days, they probably go somewhere far away," Tung said, as travellers usually spend about three days in Hong Kong.
Despite the latest slump, the number of overnight arrivals from the international market grew 2.2 per cent, with Japan, South Korea and Indonesia recording double-digit growth.
The Tourism Board said it would step up its overseas promotions, with a focus on short-haul markets, and roll out special travel products targeting families and younger people.
Tung did not expect a recovery in visitor arrivals for this year, given a 6.4 per cent drop in the first eight months, but he hoped that a number of big tourism events would help.
This article appeared in the South China Morning Post print edition as: Sharp drop in tourist numbers dashes recovery hopes