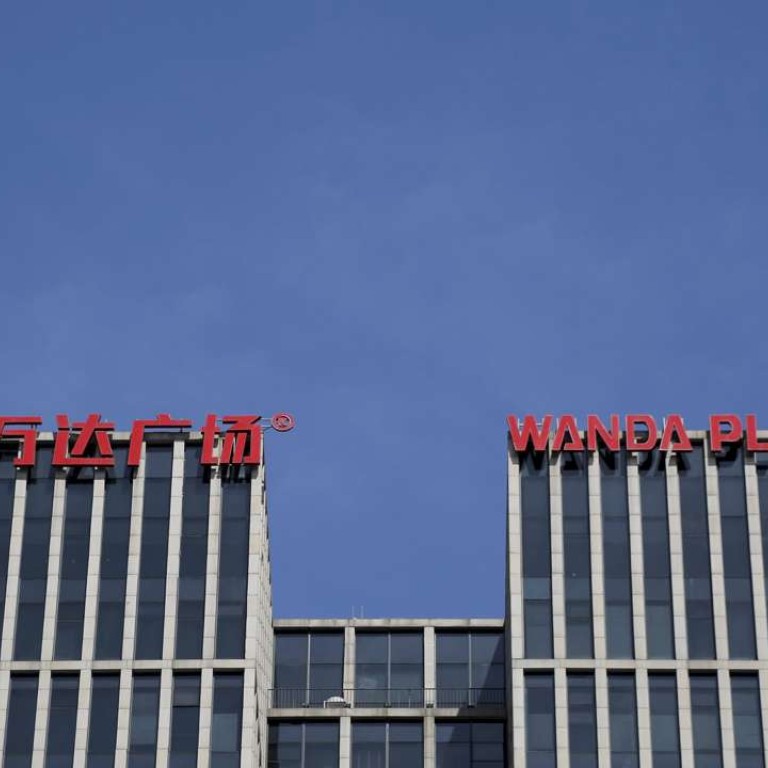 Update
Wanda sacks executive embroiled in bribery case that may have shaped Chinese conglomerate's destiny
Executive 'acted on his own' in bribing low-ranking official to help push through deal
Chinese conglomerate Dalian Wanda has sacked an executive who eight years ago bribed a local official for his help to push through a deal that helped transform the company into a private-held, joint-stock operation free of government ownership.
Leng Chuanjin, then general manager of Wanda Commercial Properties in Dalian and now chief engineer of Dalian Wanda Commercial Property, was mainly responsible for the act of bribery, which the company was unaware about until media reported about the case recently, according to Wanda Group.
As punishment, the company had decided to terminate Leng's employment, the group said on its website on Thursday.
The details of the bribe surfaced in the trial earlier this year of Jin Cheng, the former Communist Party chief of Xigang district in Dalian, Wanda's home base.
As bribes go, 300,000 yuan is considered small and Jin, a former municipal official in Dalian, Liaoning, is low-ranking. But the case sheds light on the early days of Wanda before it became the multinational property and entertainment giant it is today.
According to court documents of the trial in the Benxi Intermediate People's Court, Jin took the money in two batches – 100,000 yuan in 2008 and the rest a year later.
The bribes were given to him by then Wanda manager Leng, for help with the "corporate restructure and business operations" of Dalian Wanda Real Estate and Dalian Wanda Real Estate General, predecessors of Wanda Group, according to the document.
That restructure involved the district offloading its stake in Dalian Wanda Group to allow the company to become a privately held, joint-stock operation, free of government ownership.
Jin, as the district's chief, chaired a series of government meetings between August 2004 and September 2009 to pave the way for the corporate transformation, including one in September 2007, in which the Xigang district government issued a directive legalising all deals regarding the 70 million state-owned shares in Wanda.
According to the court document, Leng then told a Wanda financial official, surnamed Han, to take cash from the corporate account and deposit the funds into bank cards.
Han testified that the bank cards were for Leng to give to Jin, who later confessed to accepting the cards.
Jin was eventually found guilty and sentenced to 13 years' jail for taking roughly 17 million yuan (HK$19.8 million) and US$550,000 in bribes from a range of sources.
The local court document did not accuse Wanda Group as a company of any wrongdoing.
In its statement on Thursday, Wanda Group said it had no idea of the act of bribery until it learnt about the case from recent media reports.
It said the two Wanda executives named in the court ruling – Leng and Han Yuqiu – acted "on their own" in using corporate funds to bribe Jin.
Leng's employment contract would be terminated for his role in bribing Jin. Han, who followed Leng's instructions, was also responsible but had already retired and would not be subjected to any administrative punishment, according to the statement.
Wanda's board of directors would also freeze the pair's equity stakes in Wanda Commercial Properties and stop share dividends offered to them.
The group had ordered its internal audit department to carry out further checks of financial dealings with the two executives, and additional punishment could be taken, it said.
The case emerged as Dalian Wanda Commercial Properties, an arm of Wanda Group, was trying to list on the A-share market after delisting in Hong Kong in August.
Leng was listed as one of the 42 individual shareholders of Dalian Wanda Commercial Properties, holding 0.265 per cent equity stake in the company by the end of June 2015, according to an initial prospectus of Dalian Wanda Commercial Properties in November 2015.
Property development is at the heart of state capitalism in mainland China but
Wang Jianlin
,
China's richest man
and Wanda's founder, has repeatedly said that the US$100 billion business did not pay bribes.
He has often referred to "staying close to the government and being distant from politics" to describe Wanda's dealings with the authorities. He is also on record as having worked as a senior official for the Xigang district government before launching Wanda.
The company said in 2012 that it had systems in place since the late 1990s to guard against bribe payments.
"The rapid development of Wanda's business is not the result of connections or relations but our business model and competitive advantages," it said.
In London, Wanda has bought land near the new US embassy to develop two towers, one of which will be central London's tallest residential building. At home, Wang is trying to creating its own theme parks to rival Disney's offerings
This article appeared in the South China Morning Post print edition as: Wanda sacks executive embroiled in bribery caseWanda sacks executive over bribe case