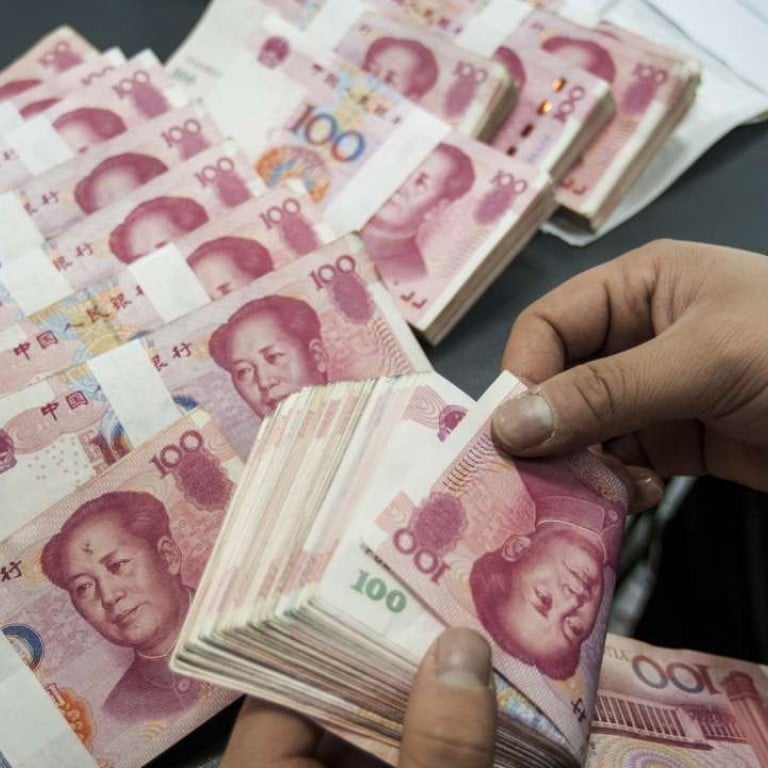 More misery for struggling Hong Kong retailers as Chinese yuan depreciation hits sales to tourists
Brands forced to raise prices by 2 to 3 per cent to offset fall, adding to tourism industry woes
The weakening of the yuan against the Hong Kong dollar is making life even more difficult for the city's retailers as it forces up the price of local goods for mainland visitors amid an already weak tourism industry.
Some jewellery, electronics and luxury goods retailers – whose products are favoured by mainland shoppers – have raised yuan-denominated prices by 2 to 3 per cent to offset a two-week slide in the currency, which saw its value shrink 1.5 per cent against the US dollar, to which Hong Kong's currency is pegged.
Kathy Chan, chief financial officer at Luk Fook Jewellery, the city's second biggest jeweller, said depreciation of the yuan since last year was one factor to blame for sluggish sales in the city. She predicted business would remain under pressure with the Chinese currency expected to slide further amid US interest rate hikes.
"It weakens the purchasing power of [mainland] customers in Hong Kong," she said.
Visitors from across the border contribute roughly half of the jeweller's revenue.
The company's Hong Kong and Macau sales between July and September slumped 39 per cent compared with the same period last year. The firm said "overall sluggish retail sentiment" caused the fall along with the fact sales in that period were being compared to a "high comparable base" seen last year.
Jewellers who accept yuan as cash payment have gradually adjusted the exchange rate from 0.86 to 0.88 per Hong Kong dollar in the last two weeks. British luxury brand Burberry, local high-end retailer ISA and Swiss watchmaker Longines have made similar adjustments.
Most retailers used to adopt a rate of roughly 0.80 per Hong Kong dollar, which many mainland shoppers delightedly described as "20 per cent off everything".
Lau Hak-bun, director for greater China at Chow Sang Sang, said he believed yuan fluctuation had had a psychological effect on mainland consumers, but the real impact was limited thus far.
Lau said business usually picked up in the fourth quarter of the year – a traditional wedding season – which could partially offset any negative influence from yuan depreciation.
Hong Kong's tourism industry is experiencing its worst slump in years after a "golden decade" beginning in 2003 saw visitor numbers grow 216 per cent while the yuan appreciated more than 30 per cent against the Hong Kong dollar.
Forrest Chan, executive director of the consumer research division of CCB International, an investment arm of China Construction Bank, said yuan depreciation had been moderate so far and would not significantly affect the local retail market.
But he warned that the competitive advantages of Hong Kong as a travel destination would be dampened with any long-term depreciation in the Chinese currency.
Mainland tourists account for about three quarters of the city's visitor arrivals, according to the latest government statistics.