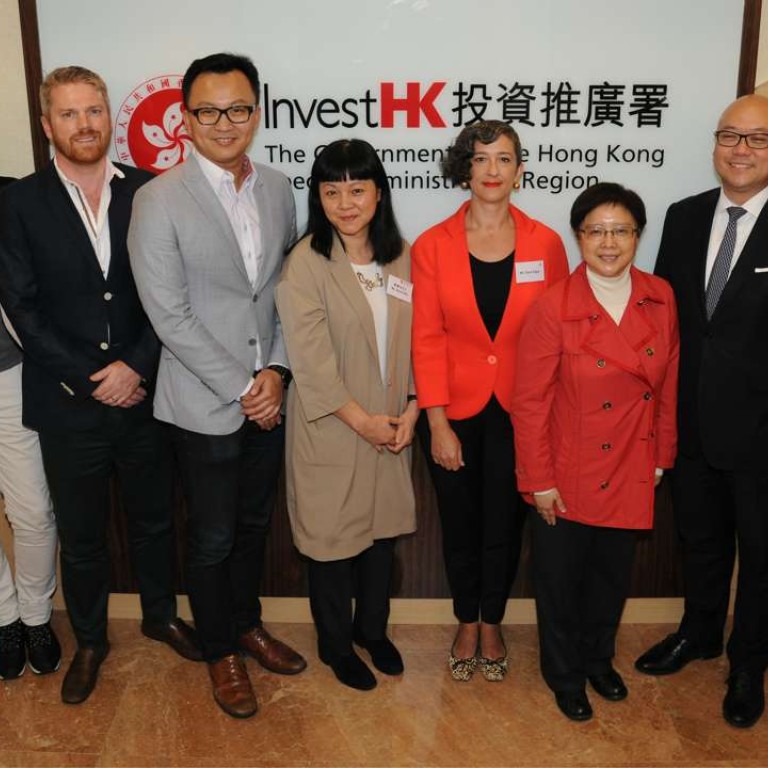 Surge in Hong Kong start-ups as more young people shun safe career paths
Greater acceptance of entrepreneurship could be key factor in the increase
The number of technology start-ups in Hong Kong increased 24 per cent last year, a government survey found, as more young people embraced entrepreneurship.
InvestHK said the number of start-ups rose from 1,558 in 2015 to 1,926 in 2016, with local ownership increasing from 50 per cent to 62 per cent.
Acting director general of InvestHK Charles Ng Siong-kwong believed that young people, some fresh out of university, were pursuing entrepreneurship rather than taking the safe path of jobs at established firms because it may have become more acceptable to parents, peers and relatives.
"Some big corporations look for entrepreneurship experience when they hire people," he said.
Overseas and mainland ownership of start-ups in Hong Kong decreased from 43 per cent to 35 per cent in 2016. But Ng was confident that "the pie is growing" and more international start-ups would choose Hong Kong as their destination.
"Hong Kong will continue to be a magnet and will be an interesting part to start-ups around the world," he said.
"We're seeing a lot more newcomers in Hong Kong ... they're setting-up eight, nine floors of spaces and bring in some of their contacts around the world."
The number of employees in start-up companies shot up from 3,721 in 2015 to 5,229 in 2016 – a 41 per cent increase. New technology sectors set up in the last year – including social innovation, smart city, biotechnology, retail technology and robotics – boosted the job numbers.
The results were released as part of InvestHK's unveiling of its StartmeupHK Festival from January 16 to 20 at PMQ in Central. The organiser hopes the event will inspire entrepreneurs and provide a wide-range of information for new and existing start-ups.
This article appeared in the South China Morning Post print edition as: Start-ups surge as more young take a risk