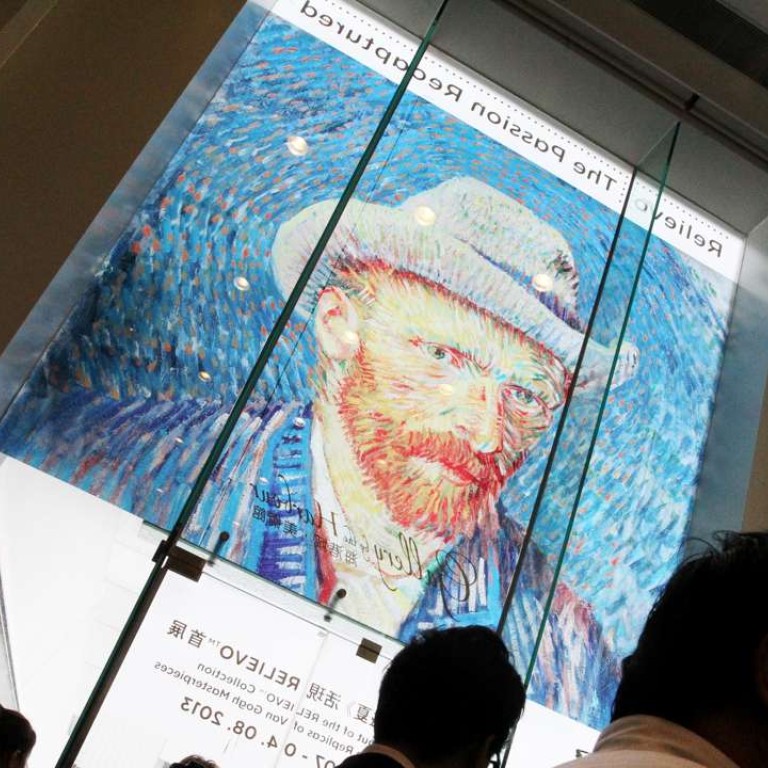 Hong Kong shopping malls hope more arts events will boost business
Executive director of Wharf Estates, which owns Times Square and Harbour City, says they have no intention of halting art shows, despite tough economic times
In a bid to attract more local customers, Hong Kong's shopping malls have pledged to boost their arts programmes, despite the recent downturn in the city's retail sector.
Some of the city's biggest malls are competing during Hong Kong Arts Month and Art Basel to lure customers keen to see art exhibitions and events.
"Despite the challenging market, we have no intention to cut our budget on art and promotion programmes," said Yen Thean Leng, executive director of Wharf Estates Limited, which owns Times Square and Harbour City.
Leng said that since an art gallery opened in 2007 at Harbour City, the mall had been putting on arts and culture programmes on a regular basis. She said these programmes had been bringing more customers to the malls.
"We need to keep our tenants and shoppers happy by offering them a delightful shopping environment and experience," she said.
While shoppers have been recently impressed by the "Picasso and Jacqueline" exhibition at Times Square, which shows precious works flown in from the Museu Picasso de Barcelona, sister mall Harbour City is hosting the Harbour Art Fair at the Marco Polo Hongkong Hotel, coinciding with the Art Basel and Art Central fairs from March 24 to 26, and marking the 10th anniversary of the Tsim Sha Tsui mall's gallery.
The "art mall" K11 in Tsim Sha Tsui will run a series of new media art exhibitions, which will feature Mobile Fawn, a large-scale 3D printed sculpture by Dutch artist Faiyaz Jafri, and #like4like, a group show by 10 artists from the millennial generation. Pacific Place in Admiralty will bring German artist Julius Popp to put on a public art installation entitled Bit.Fall. Both shows will open to the public next week.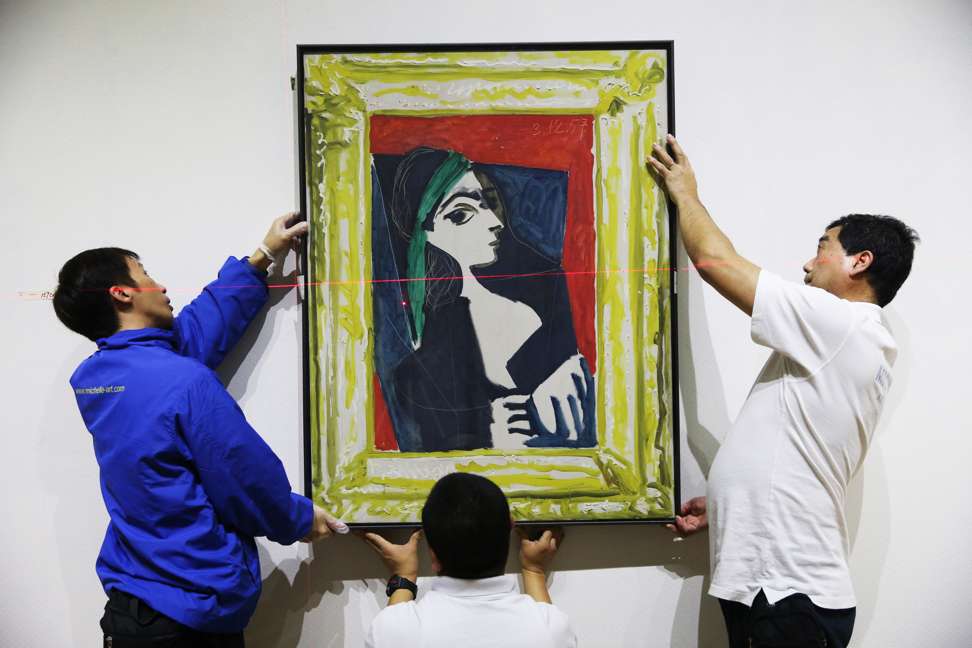 Shopping malls in Hong Kong have been using art as a promotional strategy since the beginning of the millennium as property developers competed over the bid for the West Kowloon Cultural District, when it was still under the single-developer model.
One of the most notable examples was the showcase of Pablo Picasso's Parade at the IFC mall, which brought an extra 50,000 visitors each day when the masterpiece was on show in 2004.
Leng said that in the case of Harbour City, arts and culture programmes had boosted traffic at the mall by at least 10 per cent. This figure held true when the mall put on the Snoopy Art Exhibition in 2014.
Rebecca Woo, director at K11 Concepts Limited, said the Urban Sense exhibition, which targeted the young local crowd, held from March to May, brought an additional 12 per cent traffic to the mall.
Leng said that in 2007 Harbour City had been going through a revamp and decided to turn the prime shopping space – currently located in between luxury brands Fendi and Miu Miu – into a gallery to show a range of local and foreign artists.
She said arts and culture programmes would play an even more important role in retaining local customers. According to Tourism Board statistics, visitor numbers slumped 4.5 per cent last year, with mainland visitors down by 7.8 per cent in the first 11 months of 2016. Overseas visitors, however, went up by 3 per cent.
"Hong Kong shoppers are our bread and butter," Leng said.