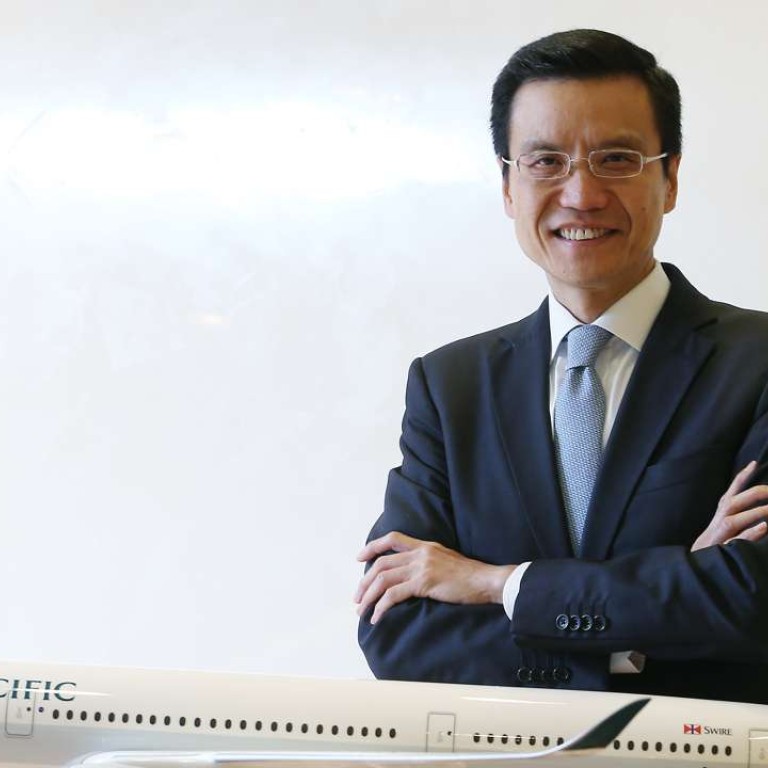 Cathay Pacific operations chief Rupert Hogg to replace Ivan Chu as CEO in management shake-up
The company last year reported a loss of HK$575 million (US$74 million), and has been struggling as a premium airline in the face of stiff competition
Cathay Pacific Airways will replace Ivan Chu Kwok-leung, its chief executive for three years, with chief operating officer Rupert Hogg on May 1, Hong Kong's loss-making flagship carrier announced on Wednesday.
Hogg takes over as CEO at a time when the airline is undergoing a major overhaul of its business after reporting a loss of HK$575 million last year.
Cathay has been struggling as a premium airline in the face of stiff competition from new aviation players, including budget and Middle East carriers.
The Post broke the news on Wednesday afternoon as hundreds of Cathay staff gathered at the airline's Lantau headquarters for a sudden town hall meeting. The leadership reshuffle was announced at the meeting after the stock market closed at 4:30pm.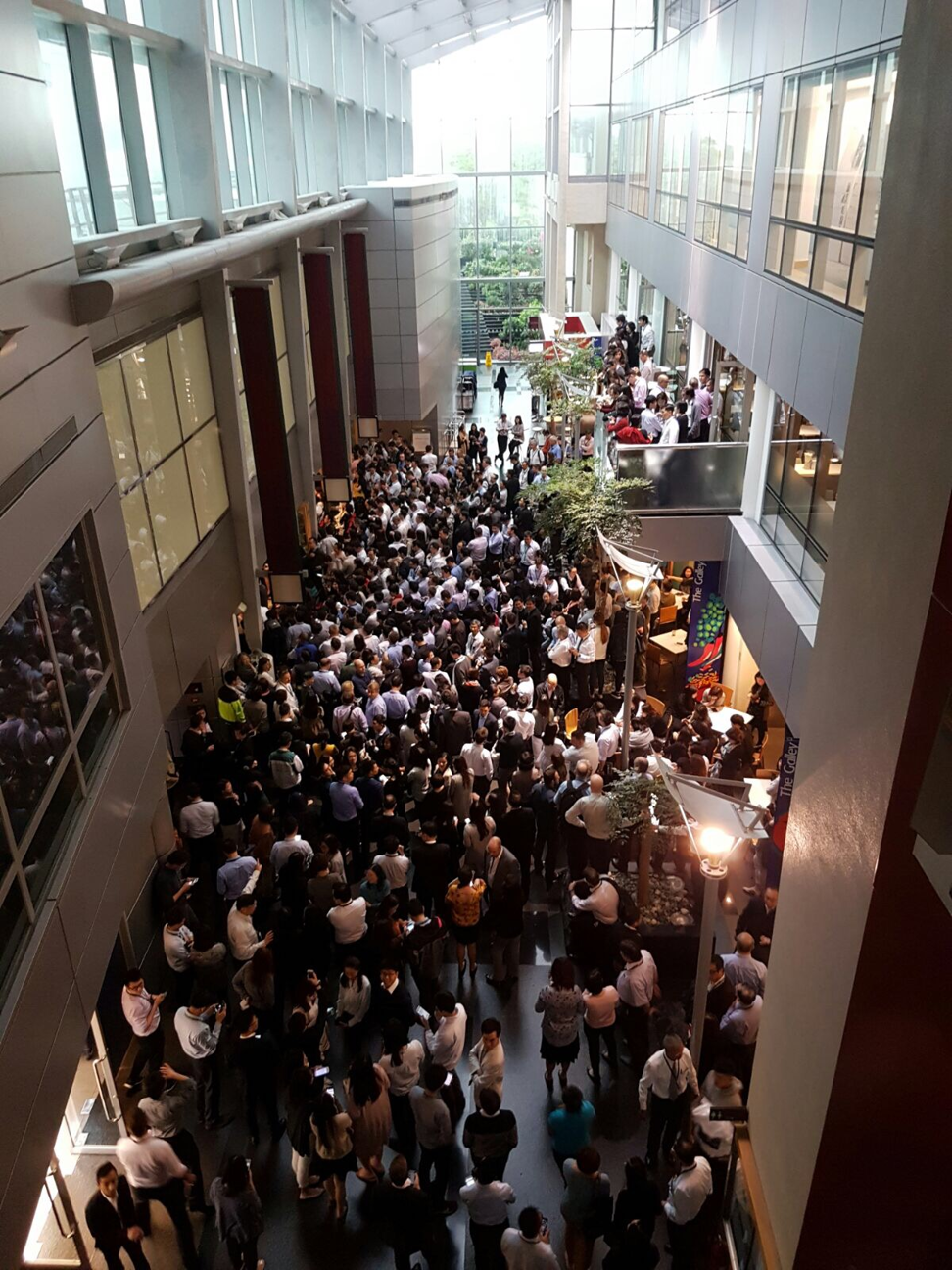 John Slosar, chairman of parent company Swire Pacific, paid tribute to Chu, who will remain with the Swire Group and shift to its mainland business as chairman of John Swire & Sons (China).
"Ivan played a key role in the airline's management during some very good times and, more recently, some difficult and challenging times," Slosar said.
"In response, he led the team in devising the three-year transformation strategy which will provide the platform for Cathay's medium-term recovery and continued development."
Chu, 55, a local industry veteran who rose through the ranks at Cathay, has been CEO since March 2014. During his tenure at the helm, Cathay won the industry's top award as the world's best airline. He has also overseen a major expansion of the company's routes, and a multibillion-dollar overhaul of its aircraft fleet.
Over the same period, however, the airline's share price has fallen 28 per cent, an indication of the tough business environment.
Slosar said he was optimistic that the changes in play would build on the foundations laid by the current management and help take the airline to "new heights".
"Rupert brings an impressive level of aviation and business experience to the job," he said of the new CEO.
"He has played a major role as chief operating officer over the last three years and brings commercial focus and a spirit of innovation to our efforts to overcome the well-documented structural challenges facing the airline.
He is the right man to lead our team."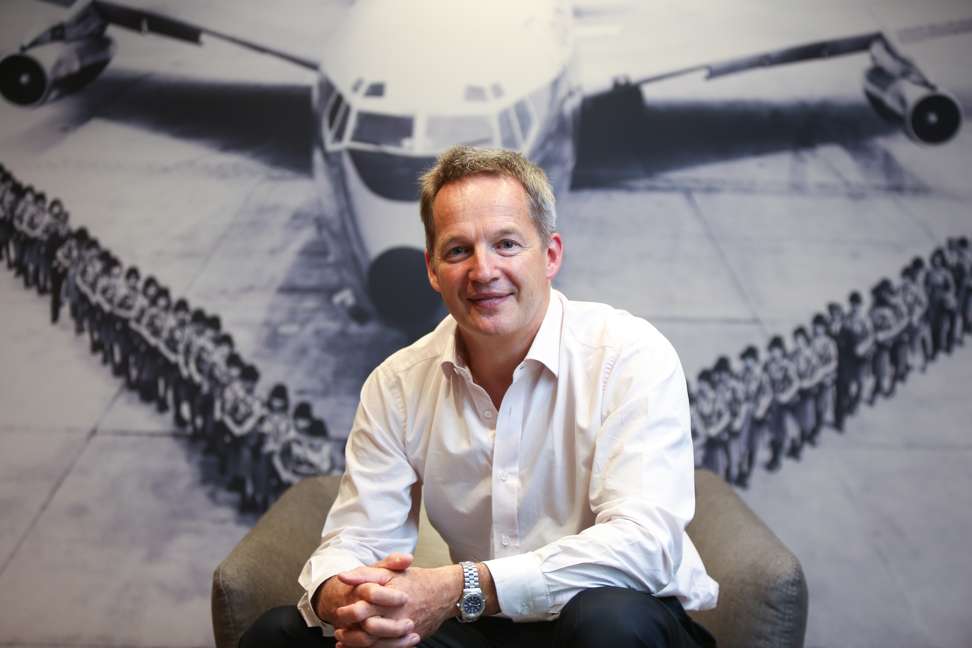 Hogg, 55, sent a note to staff last night promising to "return Cathay to its winning ways", but cautioned that "tough times call for tough action".
"We are on a journey to build a new organisation – one that is competitive, confident, bold and strong, one that will help return us to profitable growth again," he added.
Hogg first joined the Swire Group in 1986, and became chief operating officer in March, 2014. He was also responsible for Cathay's cargo and sales and marketing divisions.
Traditionally, Cathay's CEOs move on after three years – Slosar held the job for three years before being elevated to his new post.
Under Hogg, a number of directors will be promoted or leave their roles. The post of chief operating officer will also be scrapped.
Former Cathay CEO Tony Tyler said Hogg would be an "excellent" leader. "He's experienced in the airline business as well as other industries, and is a smart and energetic guy who will lead the airline well. I certainly wish him every success in overcoming the many challenges ahead," he said.
Aviation analyst Geoffrey Cheng, said: "Hopefully the cost saving initiatives will allow them to get through the stormy weather. [Hogg is] hands on and understands the current challenges."
"Rupert is the charismatic type of leader Cathay hasn't had since Tony Tyler but desperately needs in order to win back staff engagement," aviation analyst Will Horton added. "Ivan's tenure is unmemorable and Cathay lost considerable strategic and financial ground."
This article appeared in the South China Morning Post print edition as: Cathay chief replaced amid company shake-up