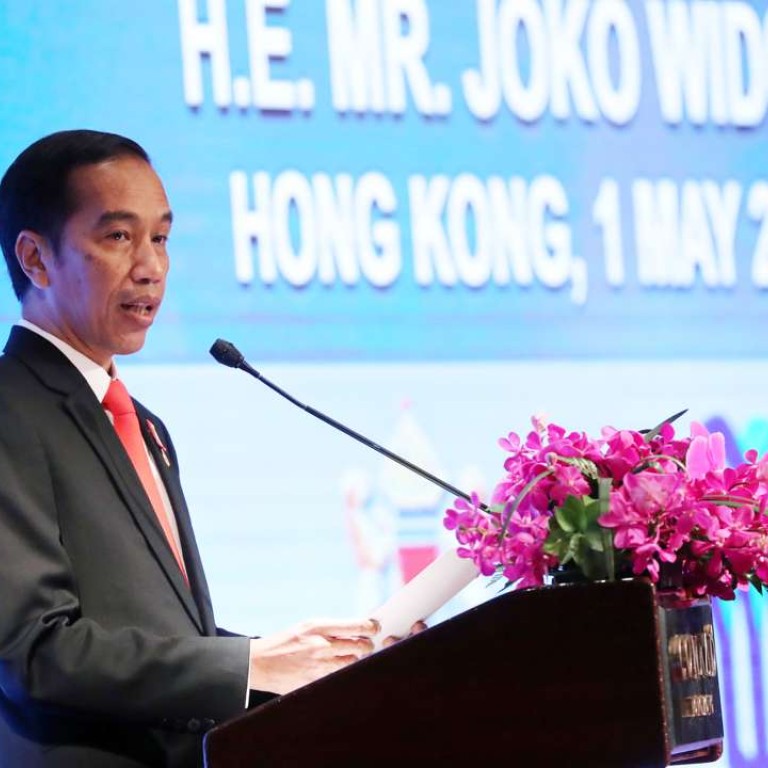 'Follow tycoon Li Ka-shing and invest in Indonesia': president Joko Widodo calls on Hong Kong businesses to look south
Indonesian leader attends business forum in Hong Kong during two-day visit, appealing for investment and stronger trade links
Indonesian President Joko Widodo urged Hong Kong businesspeople to follow tycoon Li Ka-shing and invest in his country, as officials from both governments signed agreements on cultural and trade exchanges on Monday.
Widodo wrapped up his two-day visit to the city by meeting Chief Executive Leung Chun-ying, incoming leader Carrie Lam Cheng Yuet-ngor, and CK Hutchison Holdings chairman Li. He also attended a forum with Hong Kong and Indonesian business leaders, where he put the city's richest man at the centre of his investment agenda.
"Hong Kong is one of the few cities in the world where you can have breakfast with 'Superman' chairman Li … to discuss business in Hong Kong, China and Indonesia," Widodo said at the forum, using Li's popular nickname.
"By the way, he said it is not too late to invest in Indonesia, even though he already invested in Indonesia more than 10 years ago. Of course, 'Superman' is always the first to spot an opportunity."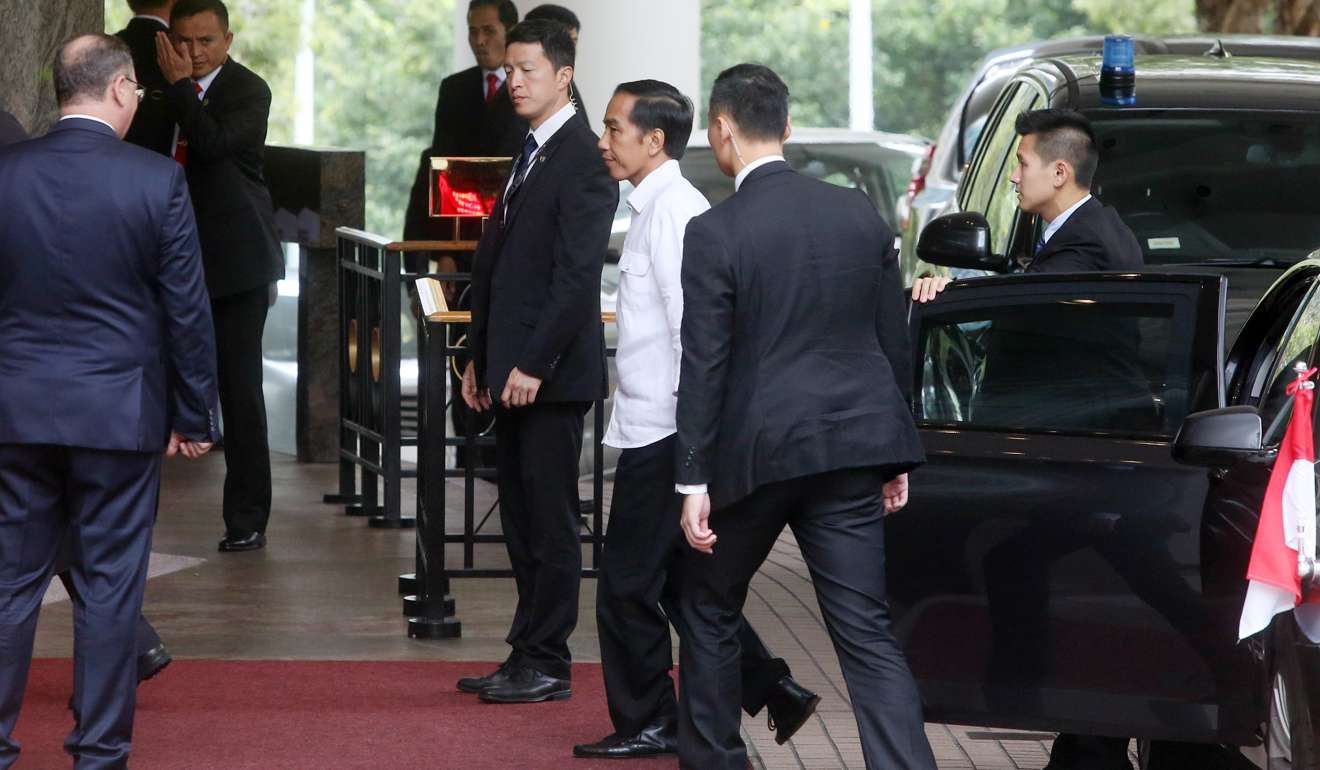 The visiting leader said his government had launched an initiative known as "10 New Balis", under which it was promoting 10 tourism destinations with the potential to replicate Bali's success as a tropical paradise for holidaymakers.
"You may want to buy property there soon before chairman Li Ka-shing buys everything and then the price goes up," Widodo said.
Li's investments in Indonesia include Pt Hutchison Ports Indonesia and Hutchison Asia Telecom.
Highlighting the importance of China to Indonesia, Widodo said that after two Indonesian airlines started direct flights from mainland China to Manado city last year, about 12,000 Chinese tourists were visiting the city on a monthly basis now compared with 12,000 a year before the direct flights began.
"Hong Kong has a key role to play. We in Indonesia look forward to continuing to welcome you with stronger reforms and faster progress than ever before," he said.
Widodo was in for rock star treatment from Hong Kong's Indonesian community everywhere he went, including at Madame Tussauds on The Peak, where he posed for the cameras beside his wax double.
But not everyone was as welcoming. A group of about 30 domestic helpers protested outside his hotel in Admiralty, accusing him of not listening to the voices of Indonesians engaged in menial labour in Hong Kong.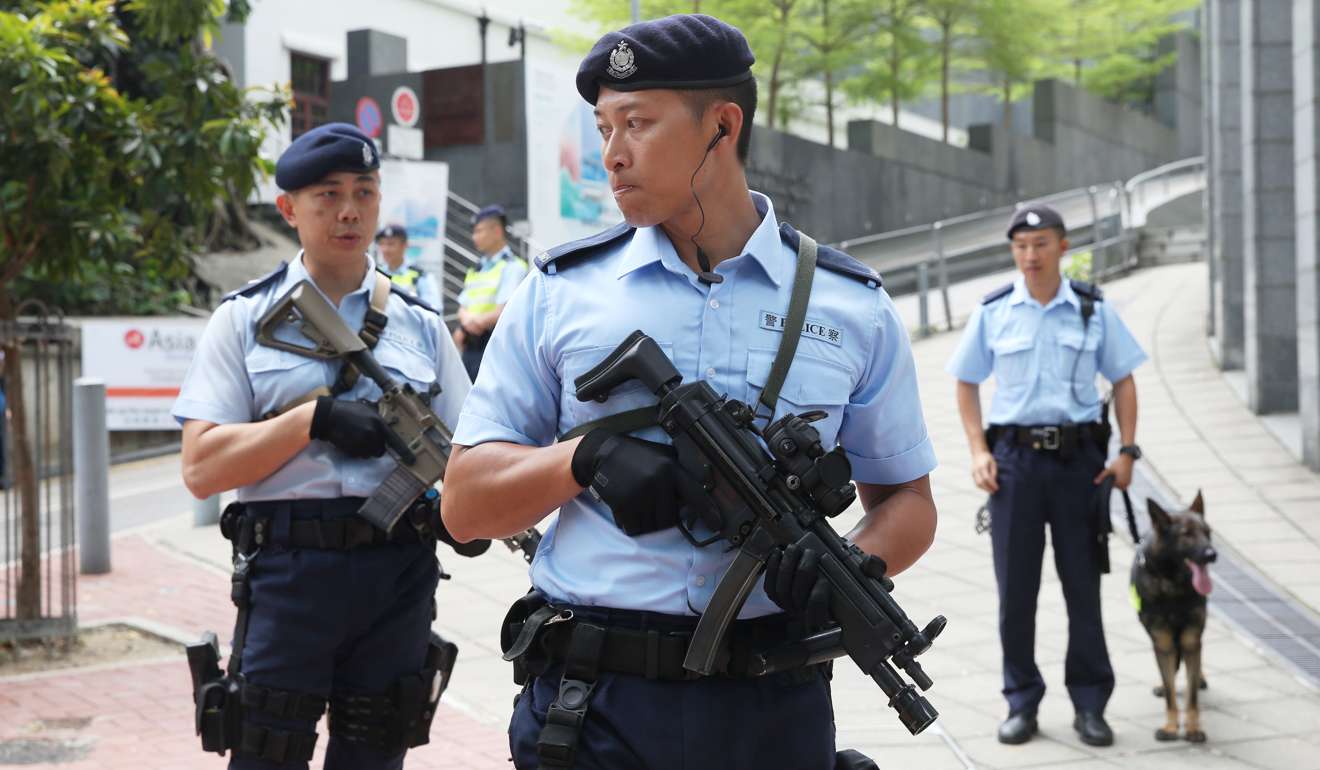 Eni Lestari, a spokeswoman for the Asia Migrants Coordinating Body, said she was disappointed that she and another unionist had been stopped from submitting a petition letter to Widodo during a Sunday event.
Appearing at the same business forum, Hong Kong's chief executive said he looked forward to taking cooperation between the city and Indonesia to "new heights".
"Hong Kong is the place for companies eager to take their products and services to mainland China. Under 'one country, two systems' we are part of China and enjoy the China advantages, proximity and preferential access to the mainland," Leung said.
"We can bring more business and investment, including mainland Chinese investment, into Indonesia, and help your companies break into the mainland Chinese market."
The Indonesia Investment Coordinating Board's chairman, Thomas Lembong, addressed the impact of the Jakarta governor election, which saw the defeat of ethnic Chinese and Christian leader Basuki Tjahaja Purnama, Widodo's ally, after a campaign marked by inflammatory racial and religious appeals to the Muslim majority.
"With the election now behind us, I feel that we can get back to business. Personally, we believe the political temperature is normalising and the political climate is cooling," he said.
Before the forum, Leung and Widodo met at Government House, Leung's official residence. They witnessed the signing of a memorandum of understanding aimed at fostering cultural exchange.
At the business forum later, Indonesia's ministry of trade signed a memorandum of understanding with Hong Kong's Trade Development Council to promote bilateral ties. The Indonesian Chamber of Commerce and Industry signed one with the Chinese Chamber of Commerce to foster trade and economic links.
This article appeared in the South China Morning Post print edition as: invest like li ka-shing, widodo urges hK firms